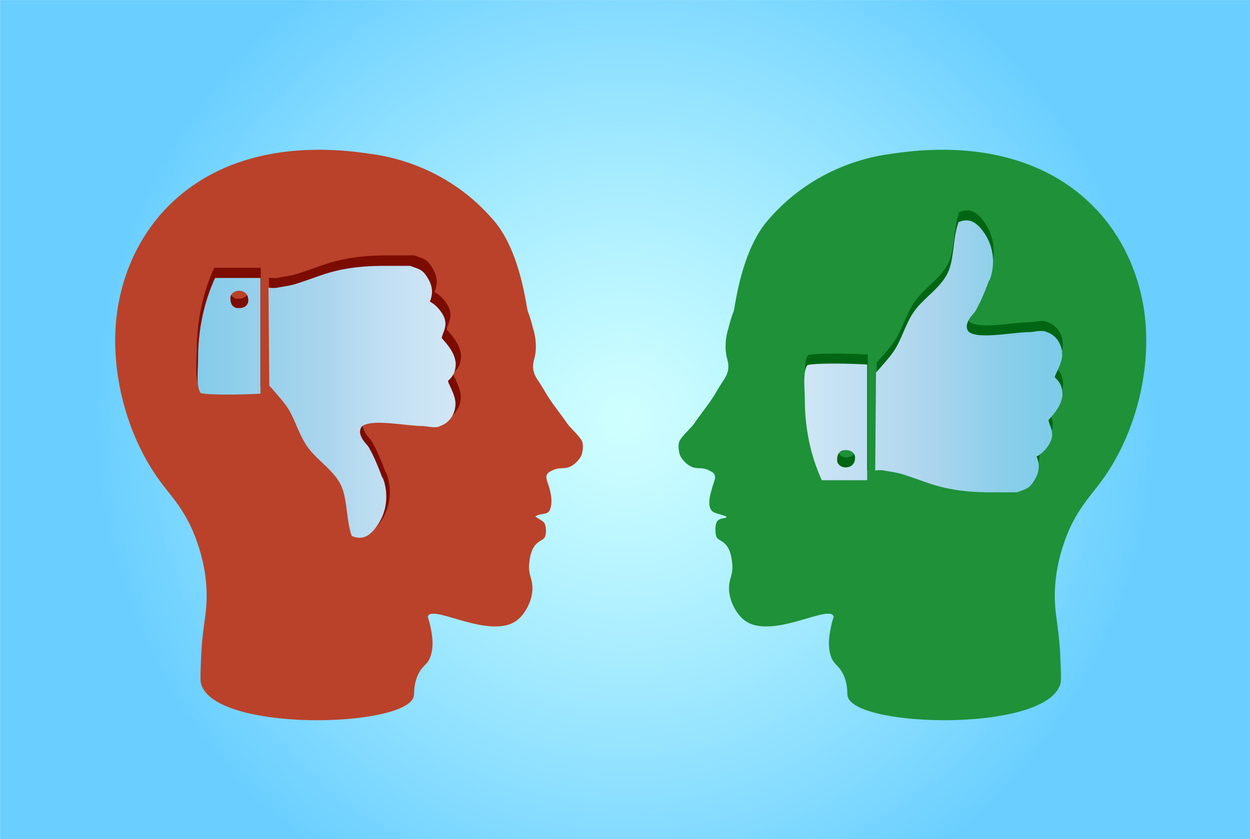 One of the hardest things a company can improve — or even control — is their customer perception. Even with the greatest product or top-quality service, your branding has everything to do with their decision-making. When it comes to both everyday items or big investments, why do we choose one brand over another?  
That's a complicated question, and to find the answer, you have to do the research. To help you get started, we're diving into the meaning and value of customer perception and offering tips to help you manage it more proactively. 
Customer Perception and Customer Experience
According to Forbes, 84% of companies that took the steps to improve their customer experience saw an increase in their revenue. A brand voice only speaks as loudly as its customers allow it to. So what do your customers think about your brand?

Surveys, online reviews, and social media comments or posts — all help you get a better understanding of what they're saying about your brand and why they're saying it.  Because what really motivates someone to hop on their computer and share their opinions (good or bad) is experiences. More than ever before, brands cannot get away with a great product or service; the customer experience is king. 
And that experience starts even before the first interaction. Thanks to today's constant connectivity, it starts with your online presence — your website design, social media, reviews, and advertising. Anywhere your customers can see who you are as a brand will make a difference when it comes to giving you their business. By creating a trusted and positive customer experience, you can turn people into loyal brand advocates that will build a customer perception you can be proud of. 
How to Manage Customer Perception
Managing customer perception is all about listening to feedback and analyzing interactions, then turning it into meaningful action. Here are four places to start. 
1)    Elevating Your Customer Service
Your customer service is a stronger marketing tool than any advertisement you could buy. 
Every employee on your team should be a customer service specialist regardless of their role. And the best way to do that is by taking care of them! Loyal employees create loyal customers. When you treat the people who work for you well and provide them with a positive and stimulating environment, they'll care about the success of the company they work for. When they believe in your company mission and appreciate your treatment, employees will inherently provide better customer service.
This extends to the digital realm as well. If your website is taking too long to load or sending error messages, that's simply bad advertising. Give your teams the tools to elevate the customer experience through every stage of the customer journey and make sure they're setting them up to be successful. 
You can also create quick and personalized customer service through automation. Using an email service or having people staffed to answer questions promptly will make your customers feel like you care about them personally, while freeing up your team for other important tasks. Win, win. 
2)    Always Remain Positive
Whether it's your packaging, social media strategy, or direct communications to customers – everything needs to be positive! Negativity can leave a bad taste in a customer's mouth, especially if it's geared toward bringing down someone else. Choose uplifting words, look for helpful solutions to problems, and just be friendly — make positivity an essential part of your overall marketing strategy.
Try getting creative with your social media and online blog strategy to elaborate on how your products or services can impact your customers' lives in a positive way. Make sure your website is full of engaging and empowering content that elicits a positive emotional reaction, one that focuses intently on their pain points and needs. The best way to connect with your audience is to showcase empathy and genuine care for them. Because they'll return the feeling.
3)    Become More Social
It's no secret that social media is a major player in a successful digital marketing strategy. But posting every other day simply isn't enough; you have to be present and responsive, which means answering comments — especially the negative ones — quickly in a way that's helpful and shows that empathy we mentioned earlier.

Try making user-generated content part of your routine strategy as a way to show your customers that you're grateful for their support. These types of posts can help boost customer loyalty and encourage other people to share their positive experiences with you. Keep your notifications on and monitor them closely to stay on top of what people are saying about you, so you can control where the conversation goes next.
The use of influencers can also kick your online presence into high gear. Making them a part of your online marketing strategy by offering them small kick-backs can be a game changer. These people are creative marketing specialists in their own right who have created loyal followings that trust them. By sharing the good word of your brand amongst these audiences, they can help you convert strangers into brand advocates in little time at all. 
4)    Focus on Reliability
Reliability is a trait that everyone admires. Only make promises you can deliver on and make sure the information you and your teams are putting out there is accurate and real. False claims or hyperbole might seem like a good idea to get people in the door, but clickbaiting is never a good idea. Learn what your customers are looking for from you, and do your due diligence to provide it. 
Another way to show you are reliable is to be consistent. When it comes to social media posts, try to stick to a schedule. Publish your blogs regularly with a strategy behind it. If you make an offer or have a special once a month, don't miss it. Consistency builds loyalty by showing that reliability is a trait you prioritize in your business.
Customer Perception Endgame
Building a positive brand perception isn't something that comes easy – you have to put in the work. Staying in tune with the voice of your customers and creating relevant and meaningful experiences to show you're listening is going to benefit you both. 
For other ways to elevate your brand perception and improve your marketing strategy, reach out to our  team of consultants at shyft!