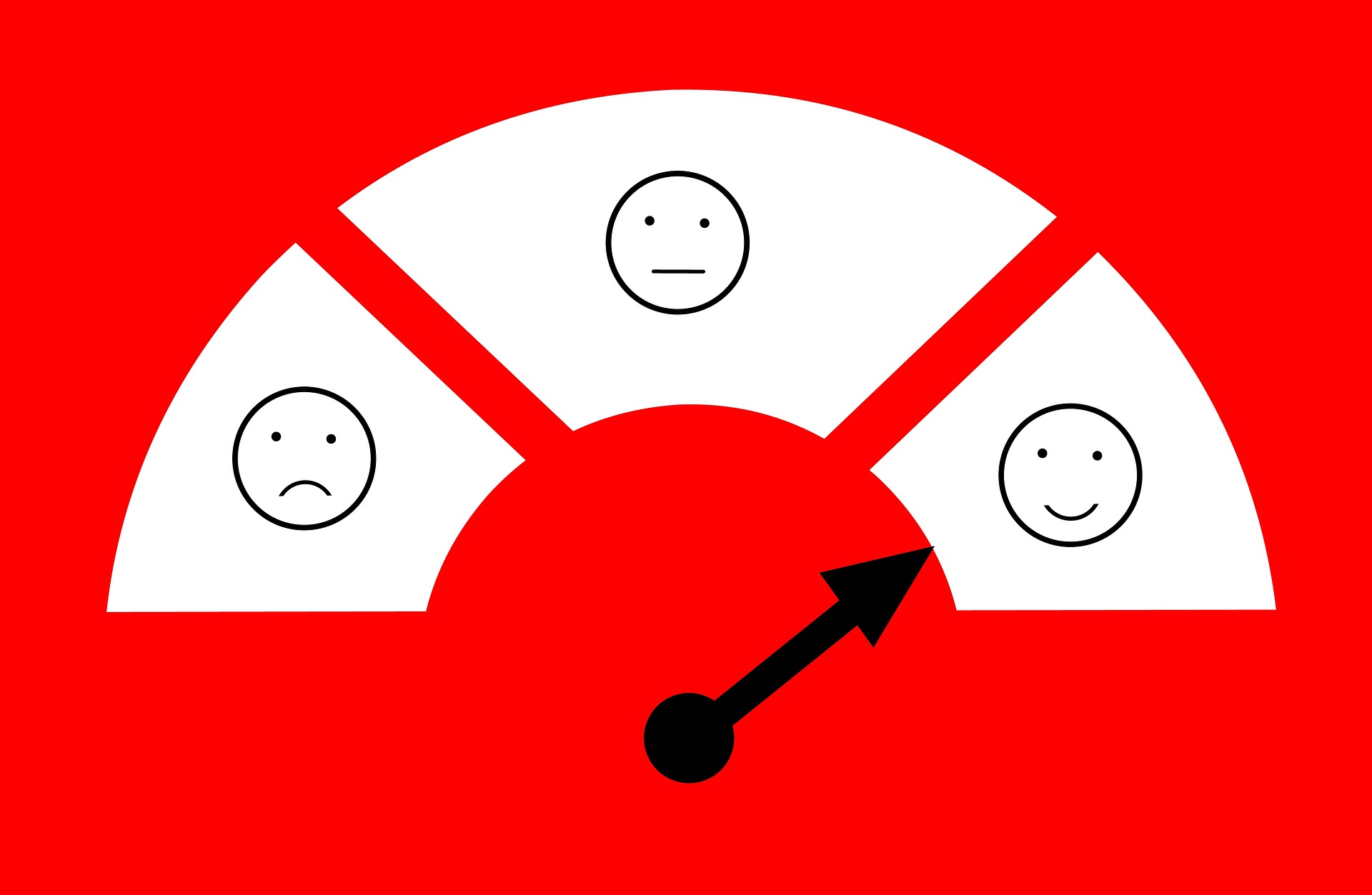 What is empathy?
Actually, let's start with what it's not. It's not sympathy. Too often these terms are used interchangeably, but that's totally wrong. Empathy isn't about feeling sorry for someone. It's being able to identify and understand what that person is feeling. And it means offering a solution to make it better — at least in marketing.
Empathy in Marketing
The American Psychology Association asserted that creativity at work is largely the result of taking other people's perspectives into account when addressing challenges. This act of "perspective-taking" isn't only a crucial component of relationships between best friends and spouses, it's a must for marketers to connect with their audience.
Authentic Marketing is rooted in this understanding. It's about finding your voice through the cares and concerns of your customers so that you're not just speaking at them, but you're speaking to them. With emotion and connection guiding consumer behavior more than ever before, this practice is no longer just a good idea; it's essential to success.
Here are 5 simple ways you can bring empathy into your marketing strategy to help you connect with your customers on a deeper level.
Know Your Audience's Pain
When you take a walk in their shoes, there are two things you should ask yourself: What are their pain points in everyday life? And what are their pain points with my business? Building your buyer persona requires a true understanding of what they're experiencing, so that you can convey how your product solves that problem, and how your process makes getting to that solution better than anyone else.

But no, this isn't a once and done thing. Just think about all the ways your audience's emotions and feelings have changed over the last year and a half. Their needs are constantly evolving and new solutions are constantly entering the market, so VOC research (social listening, chats, polls, etc.) are important to maintain and strengthen that connection.
Adapt to Their Needs
Now that you know what your customers need, how will you deliver? While many small business owners and families struggled throughout 2020 and everyone was stuck at home, businesses had to make changes too. Some adapted new ways of ordering or interacting with customers online, while others made some services free or eliminated usual fees in support of their customers.

Obviously, the solution isn't always conducive to free stuff, but think about what you can do. Maybe it's re-evaluating your messaging and tone to be more engaging. Or considering what tools or resources for your staff may improve the customer experience. If you put in the work to understand what your audience wants, make sure you give it to them.

Tap into Everyday Life
One of the most effective ways to create an authentic brand is by capturing the reality of everyday life. We all love the wow factor of a high-definition photo and professionally-edited video, but your customers also want to see the real you. AND they want your content to reflect the real them. We don't live in a perfect world, so they won't relate to one. Building that important connection is about showing things the way they are — like behind the scenes, meet the teams, user-curated content. That real-world connection is the type of connection they want.
Capitalize on User Generated Content
We had to expand more on this one because it's a really good one. Think about it — what better way to connect with your customers than through your customers? This strategy helps narrow the gap between people and brands by giving them a personal platform to share their own experiences.

UGC is not only a great way to save time and money on content creation, but it also serves as great testimonials for your brand. Consumers today rely heavily on reviews and referrals, so when they see real people who are happy with your product or service, it makes an impression. And the people you do share are almost always likely to share their moment in the spotlight with their friends, helping you expand your network, for free.

Use the Power of Empowerment
No one wants to get hit with call-to-action after call-to-action. It can get exhausting, and people don't like being told what to do. Instead, direct your content toward giving your audience the tools and information they need to make the best decision when the time comes. If you're educating and engaging them through helpful and interactive content, then they'll know what to do when they're ready.
To learn more about building an authentic brand and incorporating empathy into your marketing strategy, we can help. Contact shyft to discuss your goals today.