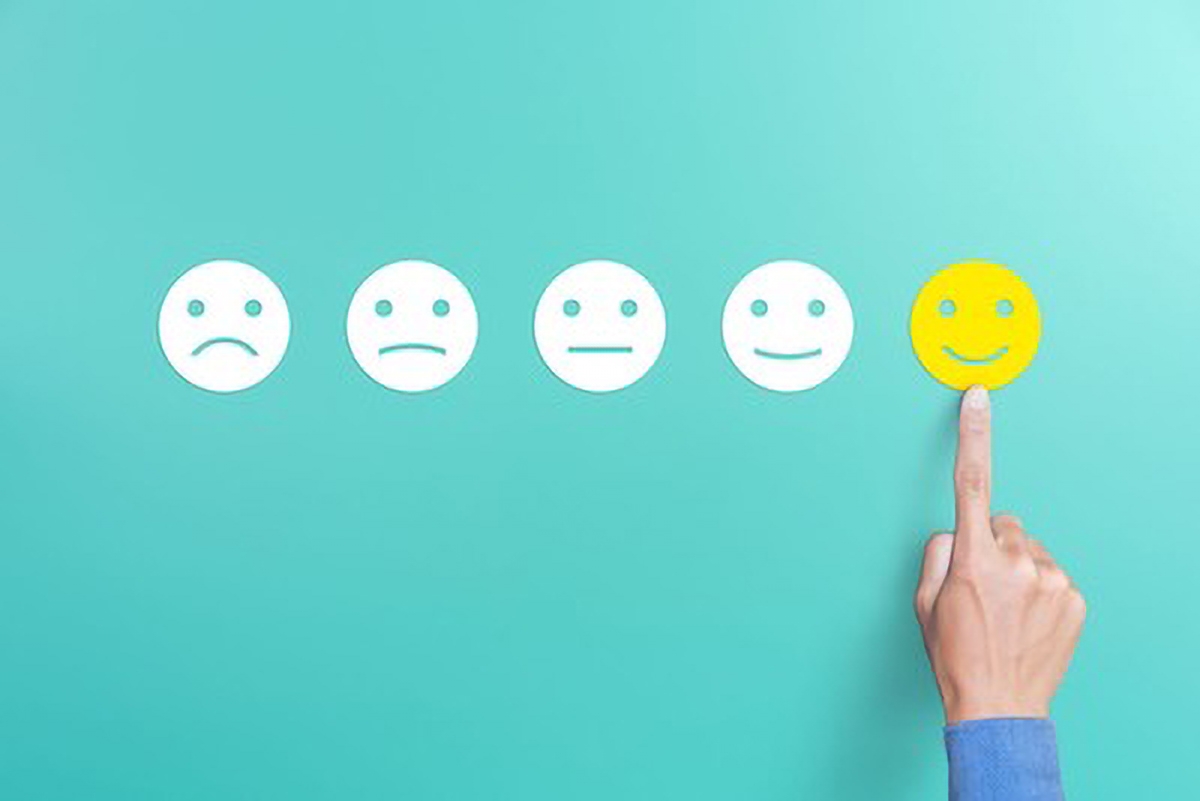 Ever hear the saying "the customer is always right?" Of course, you have. Because even that customer that is claiming there's too much tomato in their tomato soup or the sweater they ordered is just too warm, their opinion really is the only thing that matters. Regardless of the product you are selling or the service you provide, this one thing is true: their experience with your business is everything. And that experience starts long before they're actually your customers.
The What & Why of Voice of Customer Research
Research shows that 86% of customers will pay more for a better customer experience. And their experience begins with the very first impression you make. Whether it's your website, a digital ad, an email, or a billboard — what you say isn't really about you; it's about them. It's your job to cultivate a strong understanding of who they are, what they like, and what struggles they face in order to create a message that shows them you know — and you care.
So how do you figure out what it is they really want? It's simple: you ask them. Customer feedback is basically the golden ticket to a stronger connection; one that keeps them thinking of you and coming back for more. In the marketing biz, we call this process Voice of Customer Research, and it's used to help companies measure and understand the type of experience they're delivering their customers. By collecting everything your customers say about your products and services, VOC research offers an in-depth, holistic view of their needs, desires, and expectations to help you make more informed decisions about your processes — starting with your marketing.
The Voice of Customer Research Process
A successful VOC program typically involves three stages…
Collection: Using surveys, polls, reviews, etc. to accrue valuable customer insights
Evaluation: Analyzing the collected responses to uncover your customer expectations
Implementation: Acting on the insight gained to enhance their experience (because otherwise, what was it all for?)
Now, to get started…There are countless ways to conduct your research — and the more touchpoints you can make, the more confidently you'll understand your customers. Here are a few:
Follow-Up Surveys – Allow customers to bring to light the types of problems they're facing through virtual or on-site surveys. Keeping answers straightforward (multiple-choice, yes/no) can help increase participation, but asking the right questions is on you.
Customer Reviews – 86% of visitors are hesitant to purchase from a company with negative reviews, so monitoring your brand's reputation online is important — and valuable to understanding your customers. Third-party sites (Facebook, Yelp, TrustPilot, etc.) are a great way to find unsolicited customer opinions — ya know, what people really say about you when you're not around.
Website Behavior Analysis – Your website holds some powerful customer data. Through heat maps, scroll maps, and eye-tracking, you can get a sense of how each user moves throughout your site and what content resonates with them the most — all in a matter of minutes. Track how changes to your site impact customer behavior and look for noticeable trends in your data.
Social Listening – Social media platforms allow for more informal, two-way conversations with your customers, which is a great tool in its own right. But social listening insights also allow you to get a sense of the negative and positive sentiments they share about your brand while talking to others, giving you a more unfiltered view of their feedback.
Live Chat – Similar to social platforms, live chat offers a real-time conversation opportunity — but even further along in the customer journey. 44% of customers say they prefer using live chat for online shopping questions, so you can maximize gaining valuable feedback and rectifying any issues almost immediately. Win-win.
Email – 91% of online consumers are checking their inboxes daily, and your customers actually prefer to hear from you this way. Plus, email allows you to follow up regularly throughout their customer journey and send highly personalized content to specific customer segments to encourage engagement.
Talk to Customer-Facing Employees – Team members who talk with customers regularly can often be your most valuable window to your customers' thoughts. Support and Sales teams get to hear their pain points every day, so just talk to them. You can also listen to recorded sales, demo, or support calls to hear the conversations for yourself. Anyone calling is likely to be someone very interested, very happy, or very unhappy, so you'll definitely get good info here.
Forward-thinking brands are shaping the business landscape and changing consumer expectations through Voice of Customer Research. By understanding your customer needs, you can transform your marketing to offer truly unique and meaningful experiences that turn consumers into customers and customers into brand advocates. Contact shyft to learn more about Voice of Customer Research for your brand.