When you have a great idea, but you need a development partner to turn that vision into a product, shyft is here to make that happen. You need a team of SaaS applications experts that aligns with your company's vision effortlessly and work with you to understand your needs on a deeper level. Our products are built to last and help you grow — whether it's empowering your team, engaging your customers, improving your operations, or just creating something super cool and fun. Let us help you transform the user experience and give you all the tools you need to monitor and elevate your success.  
Strategizing SaaS development is what gets us excited. So if you're looking for a mediocre SaaS applications agency, you've come to the wrong place. By partnering with shyft, you get an agency that acts as your partner through the business and marketing strategy, understands and defines your goals and requirements, product development, and ongoing maintenance and enhancement. 
We keep our agency small and agile, so you not only get a team of niche experts in each area but also the attention and responsiveness your company deserves. From concept to optimized software implementation, our company's developers streamline all phases of SaaS integration. Our custom SaaS and mobile app development services in NJ can help you: 
Reduce time-to-market:

Our adept developers are professionally equipped to calibrate and construct complex software designs without delay. Whether you need an emergency bug fix, or you're hoping to release a user-friendly app in less time, we are your one-stop shop for SaaS development simplified.

Spend less at every stage:

Our turn-key support includes insightful collaboration, and lean development pricing, and ensures that you only invest in the software features you need.

Improve the user experience:

A well-designed software equals long-term value. From your company's app to your ecommerce shopping cart, our SaaS services are powered by organized and experienced support for software that functions flawlessly. 
Your End-To-End SaaS Custom Development Team
With unparalleled experience in SaaS software development, we've been creating sophisticated, scalable software products for a range of companies and industries, while continuing to fine-tune our skills and innovation. From healthcare and tech to housing, retail, and more, our developers come onboard as your partner, helping you either develop SaaS software from scratch or re-architecture existing applications for SaaS environments. You tell us the challenges and goals of your company, and we'll make a game plan — together.
Whether you're just looking for an agency to build your product or need support for on-going maintenance and management, our agency is here for you however you need us to be.
What Does Our SaaS Development Process Look Like?
Every step of our SaaS applications development process is focused on understanding your vision and elevating the user experience. Here's what that looks like.
Using Voice of Customer research and competitor analysis tactics, our SaaS development team will dive deep into your company's value proposition and the functional core of your products. This includes a detailed product vision, tech stack selection and advice, project estimation and timing, and more. We have the marketing mindset to ask the right questions, research the right areas, and bring it all together into a strategy.
This is where our SaaS development experts get to work. Clean and clear UI/UX is the quickest way to customer trust and loyalty. We understand the best practices to ensure efficient user flow and easy interaction within your SaaS software, and implement the analytics you need to understand how your users are interacting with your mobile applications. This step involves information architecture, user experience design, and user interface design. 
We know how important scalability and speed is to successful SaaS applications.  That's why we design software that seamlessly adapts to any expansion or change your business has overtime. Thanks to extensive experience in leading-edge technologies and digital marketing, we can design smart SaaS products that not only can grow with you, but also help you do it.

Performance optimization, data backups & migration, Cloud platforms deployment, Service Oriented Architecture (SOA) development, Cloud Computing Deployments, etc.
Our extensive software testing follows an exhaustive quality assurance (QA) approach: code reviews, unit tests, performance testing, security testing, load testing, and more.
Recent SaaS Software Applications Examples
From giving businesses the opportunity to launch their new online web presence to providing condo associations the tools to quickly and easily launch templated, fully compliant websites to ​​helping large organizations with complex strategic marketing initiatives, our job is to make yours easier. Why not get a little inspiration from our previous projects.
Becker Law firm asked shyft to partner with them to build a document management system to help condo associations be compliant with Florida law. 
MyCommunitySite.com is a SaaS product specifically for condominium and homeowners' associations in Florida and around the country, offering a turnkey website solution and document management system, offering self-managed or fully managed capabilities and monthly or yearly subscription plans. For a low monthly fee, any type of association can have access to flexible templates to build a website for their members. The application is easy to use and mobile friendly with no development experience required.  
Offering both public pages and private, password protected sections, administrators can upload important governing documents, images, news, events, and other important association information, while enjoying the ability to send out email notifications, post site-wide notices, and manage users in a single database.
BeckerBALLOT.com allows condo and homeowner associations the ability to conduct various votes online through a web-based portal, eliminating the need to use paper ballots. Not only does this save the associations time and money, but also allows association members to cast their vote from anywhere in the world, increasing voter participation across associations. All members need is an email address and either a computer, phone or tablet. 
Associations can use the SaaS software to conduct board elections, reserve votes, amendment votes, and alteration votes, in addition to using the software to conduct surveys before even putting important topics up for a vote. 
Various vote reports can be accessed by administrators through the portal, while everything remains stored in the database for future reference. This SaaS product has now conducted votes for almost 500 associations since its launch in 2019.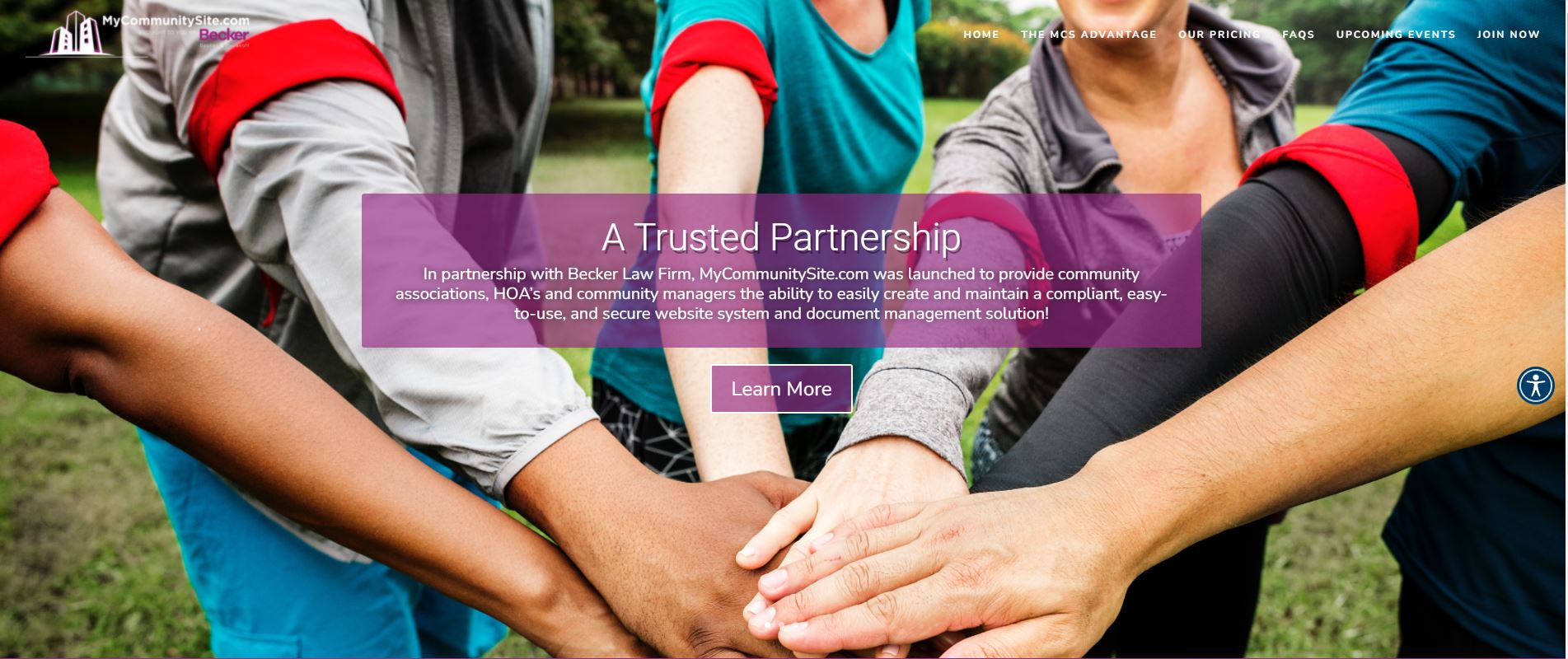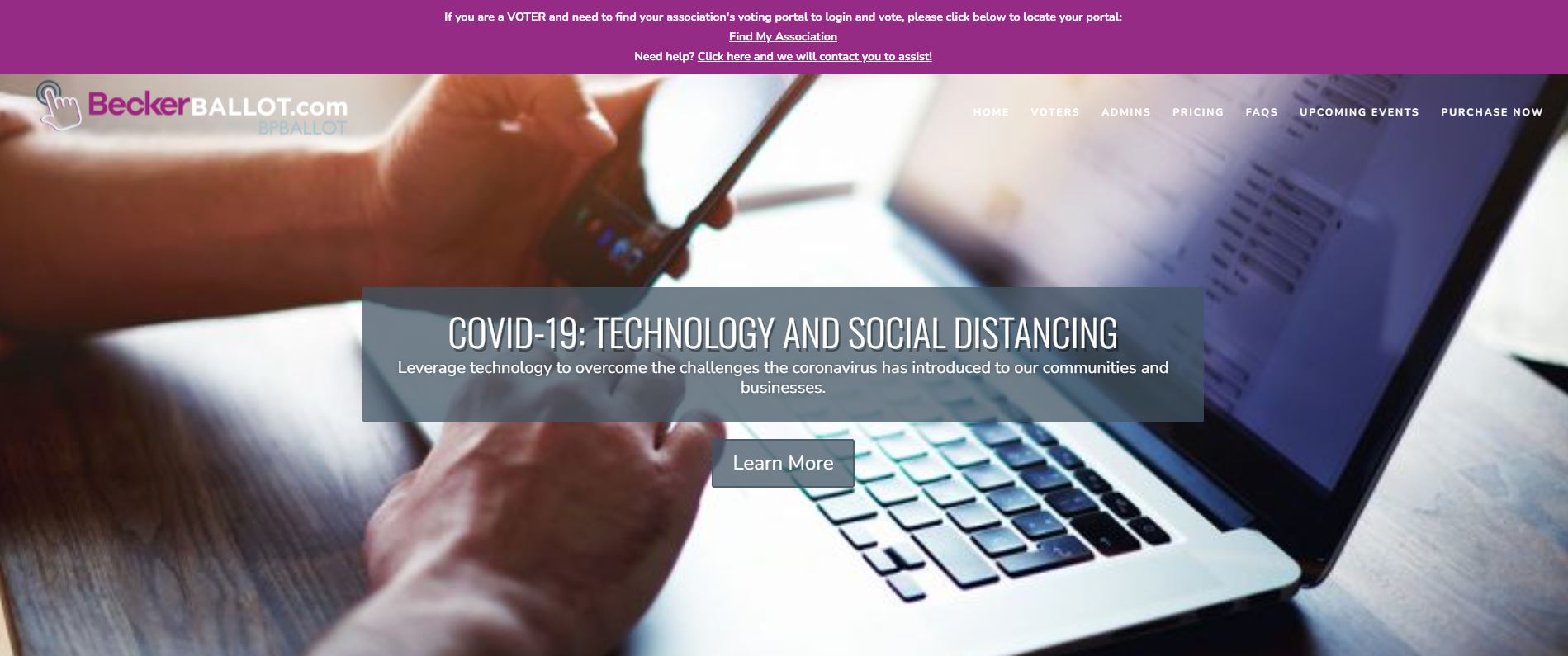 Trusted SaaS Product Developers Based in the USA
Our software developers are here to build SaaS products and SaaS applications that simplify the way companies meet their industry requirements. We have some pretty cool ideas of our own, but we're just as excited to hear yours. To learn more about our SaaS product development process or just chat with one of our SaaS developers, contact shyft today.
Our SaaS Developers Are Ready To Get Started!
If you want to stay one step ahead of your competitors, you need to work with the best SaaS developers in the industry. At shyft Digital, we can help you with custom development and application development, and we can use our experience with various software development products to revolutionize your product.
We know that you want to get the most out of your resources, and our SaaS developers can help you do that. We are proud to be a leading SaaS development agency, and we have worked with companies across nearly all industries. We know that your needs are different from the needs of another company, and we will customize our application development services to meet your specific needs.
We use a proven process to understand exactly what your needs are. Then, we use some of the best tools in the industry, combine them with our unparalleled experience, and provide you with the results you need, just like our website design services in NJ.
If you need help with SaaS application development in NJ, we are here to help you. Do not wait to improve and streamline your operations. Instead, take a proactive approach to your SaaS product development needs, and partner with shyft Digital. We are confident that you will see exactly why our innovative approach has made us one of the leaders in our industry. Contact us today to get started!
Let's grow your business, together.
Based in New Jersey, our boutique digital agency keeps our core team small and our network of handpicked specialists close to give you a more agile and responsive experience. We can't wait to show you.