Website Design Agency in NJ
Your website is the most important stop on your customers' digital journey. That means creating quality content is only the start of it. It's everything from the wording of a call-to-action to how fast a page loads that could be the difference between creating a connection and getting a bounce. But even before that, it's actually getting that website seen by your audience. The good news is that our agency here in Central Jersey does it all. 
At shyft, our boutique agency consists of hand-picked experts in the areas of website design, marketing, content creation, SEO optimization, and more, so that whatever services your company needs, we can create a custom package to drive customers to your site and elevate their experience once they get there.
Professional Website Company in New Jersey
Digital is where e-commerce companies really thrive. We don't just make your company website look good – we make sure it gets seen and makes an impact. When you work with our boutique website design agency in NJ, you gain a partner who is committed to understanding your needs, goals, and differentiators before anything is built.
Whether you need a brand-new e-commerce website, a professional branding rework, or a captivating content refresh, our innovative e-commerce designers in Somerset have you covered. With our specialized SEO experts, skillful wordsmiths, developer masterminds, and creative ingenuity, we can thoughtfully mix and match your needs to create a strategy that's right for you.
Have aspirations of growing from a small business into an internationally-recognized brand? Could your company benefit from additional updates alongside an attractive and responsive website upgrade? Our premier digital support extends to all realms of online engagement; ask our versatile experts about click-worthy video production, real-time customer research, and other brand-building services like mobile app development in NJ. However ambitious your digital needs may be, tell us about your goals, bring us your challenges, and prepare to have your expectations exceeded with any of our best digital services.
Our Website Design Services
Web Design Build (WordPress, e-Commerce, Business/Corporate, etc.)

Search Engine Optimization
Copywriting and Content Writing

Strategic Development (Mobile Experience, Mobile Optimized)

Google Analytics (Tracking/Metrics)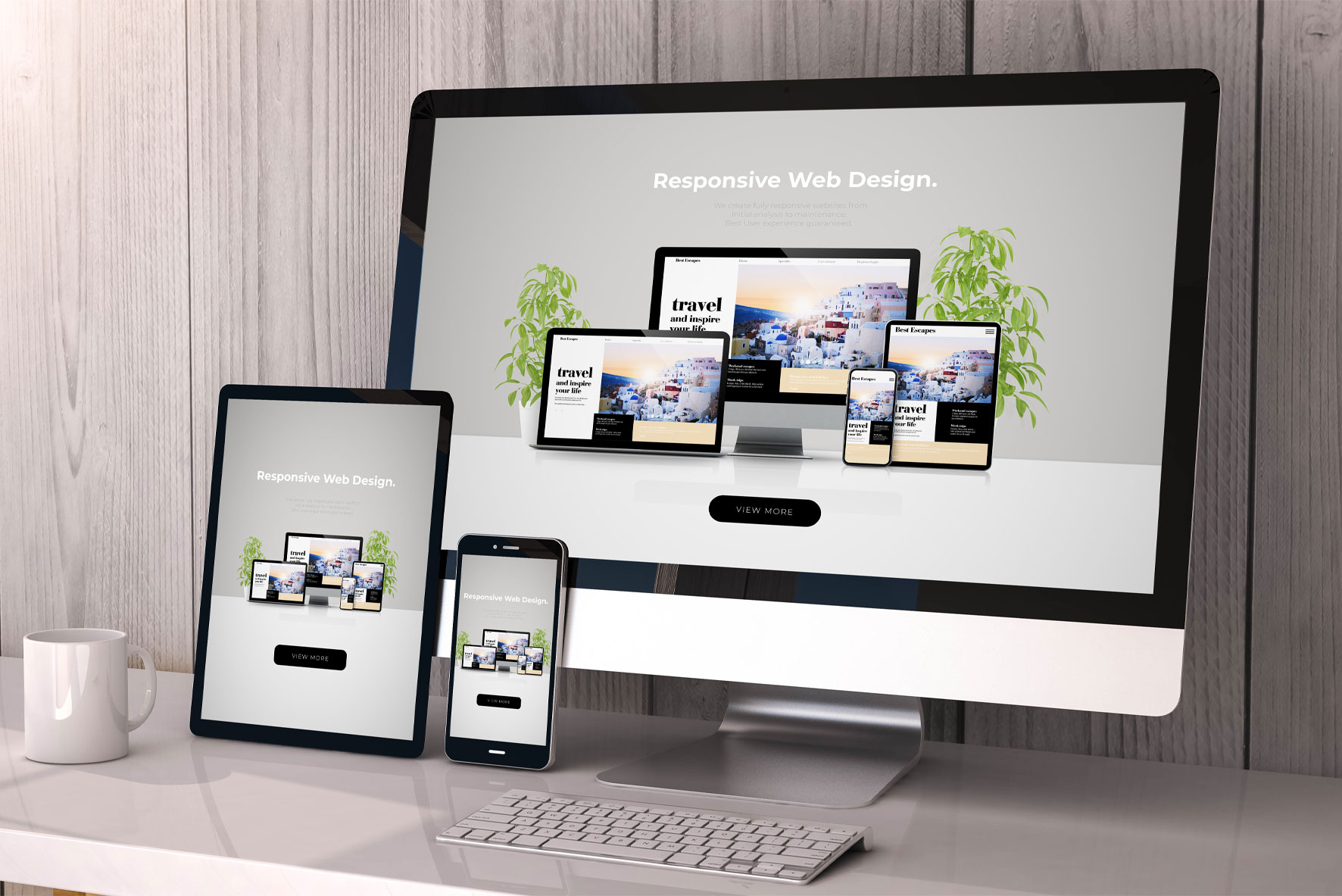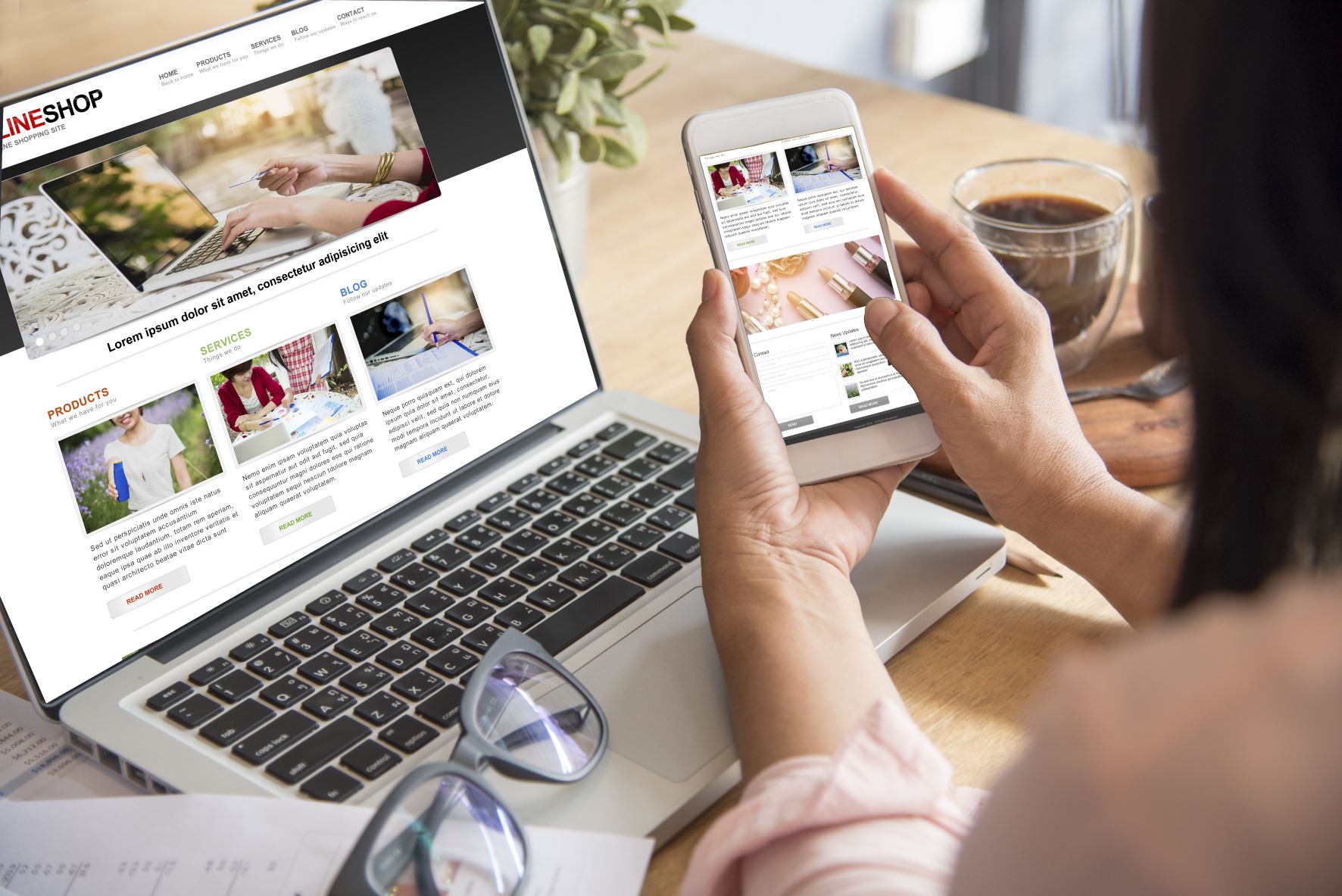 Every Business Needs a Website!
In today's highly competitive digital landscape, having a website is essential for any business, no matter its size or industry. A website serves as the primary online presence for your company and helps attract potential customers in NJ, and across all your targeted areas.
Web design plays a critical role in determining your website's success. A well-designed website not only reflects your brand's identity and values but also ensures a seamless user experience, encouraging visitors to explore your site further. In addition, an optimized website can improve search engine rankings, driving more organic traffic to your site and increasing your online visibility.
Our Website Design Services Will Help You Stand Out From the Competition
Standing out and having an impact is more than just functionality — it's creativity, efficiency, and scalability. While most of what you see takes the form of wireframes and WordPress sitemaps, it's the extensive research that you don't have to worry about that makes the real difference (because our agency is all over it). Our website design process is driven by an expert analysis of both your competitors and your customers, combined with a deep understanding of what makes your company genuine and truly unique. 
Our web design team in Somerset, NJ works directly with you by listening and asking questions about your company, as well as researching both your customers and your competitors. This Voice of Customer Research and Competitive Analysis helps us ensure that no matter where you are or what you're selling, you're showing your customers that you understand their needs. 
Why Choose shyft Digital for Website Design?
shyft Digital is a leading web design and digital marketing agency in New Jersey, offering top-notch website design and marketing services to businesses across Central Jersey, South Jersey, and Somerset. We understand the importance of having a strong online presence and strive to create stunning, high-performance websites that help your business stand out from the competition.
Here are a few reasons why you should choose shyft Digital for your website design needs:
Expertise: Our skilled team of web designers and developers is well-versed in the latest design trends and technologies, ensuring your website is both visually appealing and highly functional.
Customization: Every business is unique, and that's why we offer tailored website design solutions. Our team will work closely with you to understand your business, target audience, and objectives to create a website that truly represents your brand.
Responsive Design: With the increasing usage of mobile devices, it's essential to have a website that works seamlessly across all platforms. Our team specializes in creating responsive websites that offer an excellent user experience on desktops, laptops, tablets, and smartphones.
SEO-Friendly: Our website design and development approach incorporates SEO best practices, ensuring your site is optimized for search engines and can rank higher in search results whether you are targeting New Jersey, Central Jersey, South Jersey, Somerset, or another local area.
Ongoing Support: We don't just create websites – we help you maintain and grow your online presence. Our firm provides ongoing support and is always available to assist you with any updates or enhancements you may need.
Choose shyft Digital for all your website design and digital marketing needs in New Jersey, Central Jersey, South Jersey, and Somerset. With our expertise and commitment to excellence, we can help you establish a strong online presence, attract more customers, and grow your business through our web design and SaaS custom development services. Get in touch with our firm in NJ today to discuss your website design project and discover how we can help you succeed in the digital world!
How Do Our Web Designers Collaborate With You?
Our process kicks off with the initial discussion between our firm and your company to dive into the details of your brand, including your background, objectives, needs, likes/dislikes, competitors — everything. We really get to know your company on a deeper level to understand how we can best tell your story through great content and an awesome design.  
Whether you're a small business or large corporate in South Jersey, Central Jersey, or across state lines, our highly communicative and compassionate web design experts are here as an extension of your team to make sure your company differentiators shine through your new website design and capabilities. And we make sure everything is easy to navigate, mobile friendly, highly engaging, and of course, results driven. 
Once your website goes live, we can either hand over the reins or provide maintenance support to keep you moving forward. And since we know that no website stands alone, we'll set you up with a lead gen strategy that optimizes your SEO and paid advertising efforts and aligns with your short- and long-term goals.
Ready to learn more about how our NJ-based agency can help you? We're ready to chat. We love helping both large and small businesses make a big statement with their website, and we can't wait to help you. Contact shyft today.  
Let's grow your business, together.
Based in New Jersey, our boutique digital agency keeps our core team small and our network of handpicked specialists close to give you a more agile and responsive experience. We can't wait to show you.