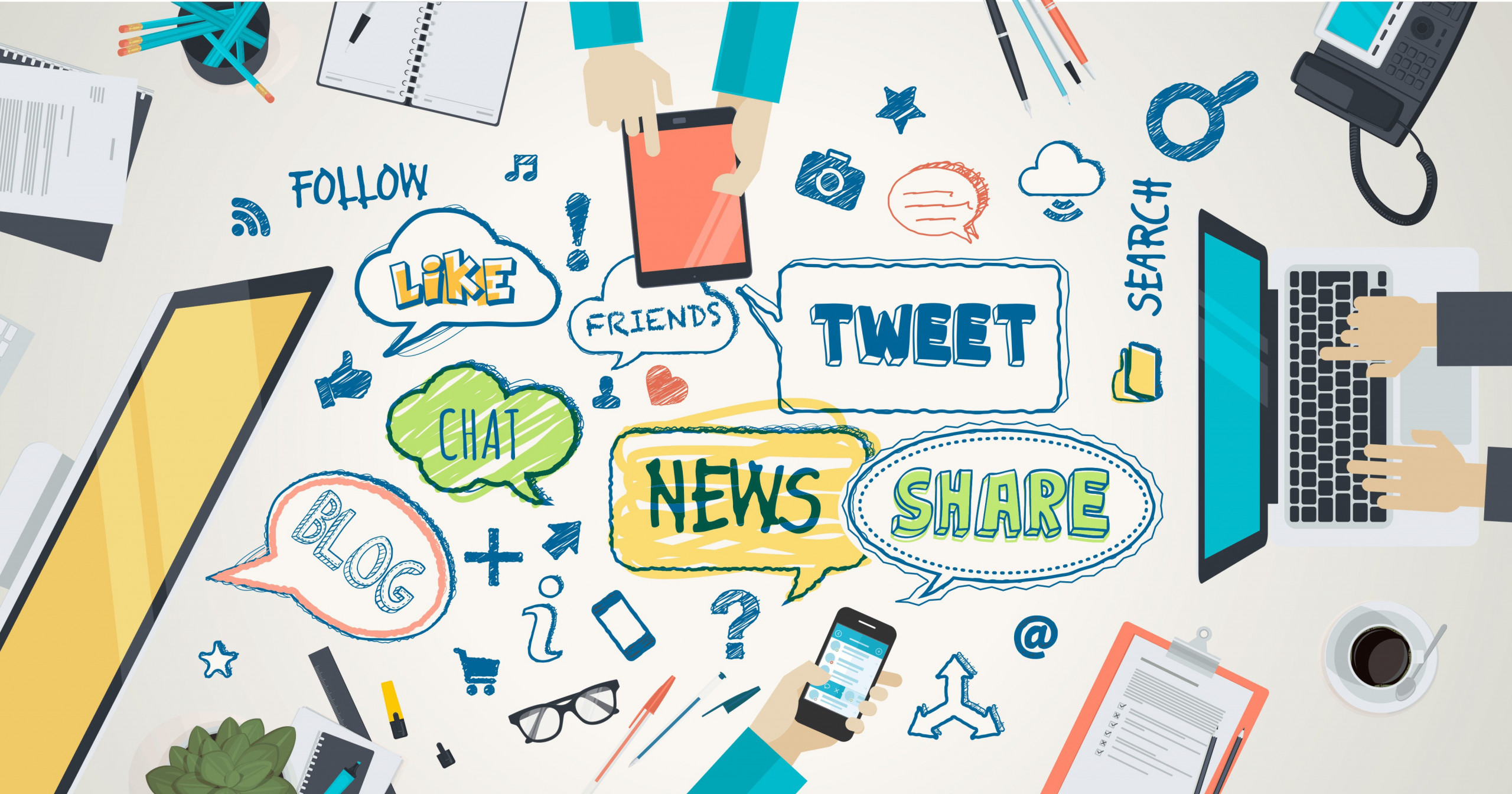 Reaching your customers through organic social media isn't easy. In unfortunate news, organic reach can be as low as 2% according to a recent Social@Ogilvy study. As platforms adopt their own form of SEO to promote a positive user experience,
paid social
is dominating the game. But that doesn't mean organic social media isn't a great way to grow your brand. It just means you need to know how to create an engaging strategy that reaches more people. We've got five tips to get you started.
Know Your Audience
If there's only one thing you take away from this blog, let this be it. There's no way you can be competitive organically on any platform if you're not putting your audience's needs, wants, and feelings at the forefront of your strategy. This means understanding who you're trying to target and how to connect with them on a deeper level. And that means knowing them better than they know themselves. People use social media to be entertained, educated, and interactive, and there are plenty of people out there trying to do that. Using Voice of Customer Research, you can figure out the brand voice and personality that will resonate most with your audience. But remember, they also expect transparency and honesty, so make sure the social media persona you create aligns with the brand identity and values you're pushing everywhere else.

shyft

your Focus Away from Selling
One common mistake brands make on social media is being too self-promoting. Not only is this content unexciting, but it's also the least engaging, so it puts your page to the bottom of the social ranks. Of course, you can talk about your products or services, but your customers want to know what's in it for them? How will it improve their lives or support the values they believe in? We recommend following the 80/20 rule: 80% of your content should be useful and helpful, while the other 20% can focus on your company. That 80% is key to building trust and laying groundwork for new customers to find and follow you. This means sharing how-to guides, fun facts, blog posts, news articles, etc. that keep them engaged with you until they are ready to reach out.
Work Smarter, Not Harder
While each platform has a recommended posting frequency, what's more important than how often you post is the quality of what you're posting. You need to be committed to maintaining a high-level of consistent, visual content. Everything from the colors and phrases you use to communicate your brand to the articles, videos, and graphics that have to stand out in a crowded newsfeed. Know the proper specs for each platform, the best times to post based on your audience, and what media or content is getting the most engagement. Create a content calendar to keep you on a consistent posting schedule and consider outsourcing for any part of the process that you feel your internal team can't accomplish at a high level. Whether it's a social media strategist/manager, graphic designer, or video editor, invest in the areas that can take your strategy to the next level and help you stand out from competitors.
Engage with Your Followers
Social media makes starting conversations with potential customers effortless — you just have to pay attention. Not only are response times important for direct messages, but replying to comments, asking questions, and tagging customers or partners are all crucial to building a great reputation online. People who feel like they know and trust you will be more likely to take an interest in what you're doing, actively look for your content, and share it with others.
Use Your Data!
Data is one of the most powerful tools in marketing, but not all businesses know how to use it. Make sure tracking your reach, engagement (comments, reactions, shares), video views, and post clicks is a regular part of your process. Get familiar with what your numbers mean and establish benchmarks to understand whether something is over or underperforming.And while it's always a great feeling to see a post perform really well, the negative feedback that can be just as valuable. If you're hiding a lot of comments or even "reporting spam," you need to take a step back and reevaluate your content. The social landscape is constantly changing, so you have to constantly test and analyze. Just because something worked in the past, doesn't mean it'll work every time
And don't forget to post your profiles everywhere! The more you remind potential new customers that you're active on social media, the more they'll turn to your pages or accounts as a resource. For more information on creating an organic strategy that gets results, or how to incorporate paid social ads for the ultimate one-two punch,
contact
shyft
today.