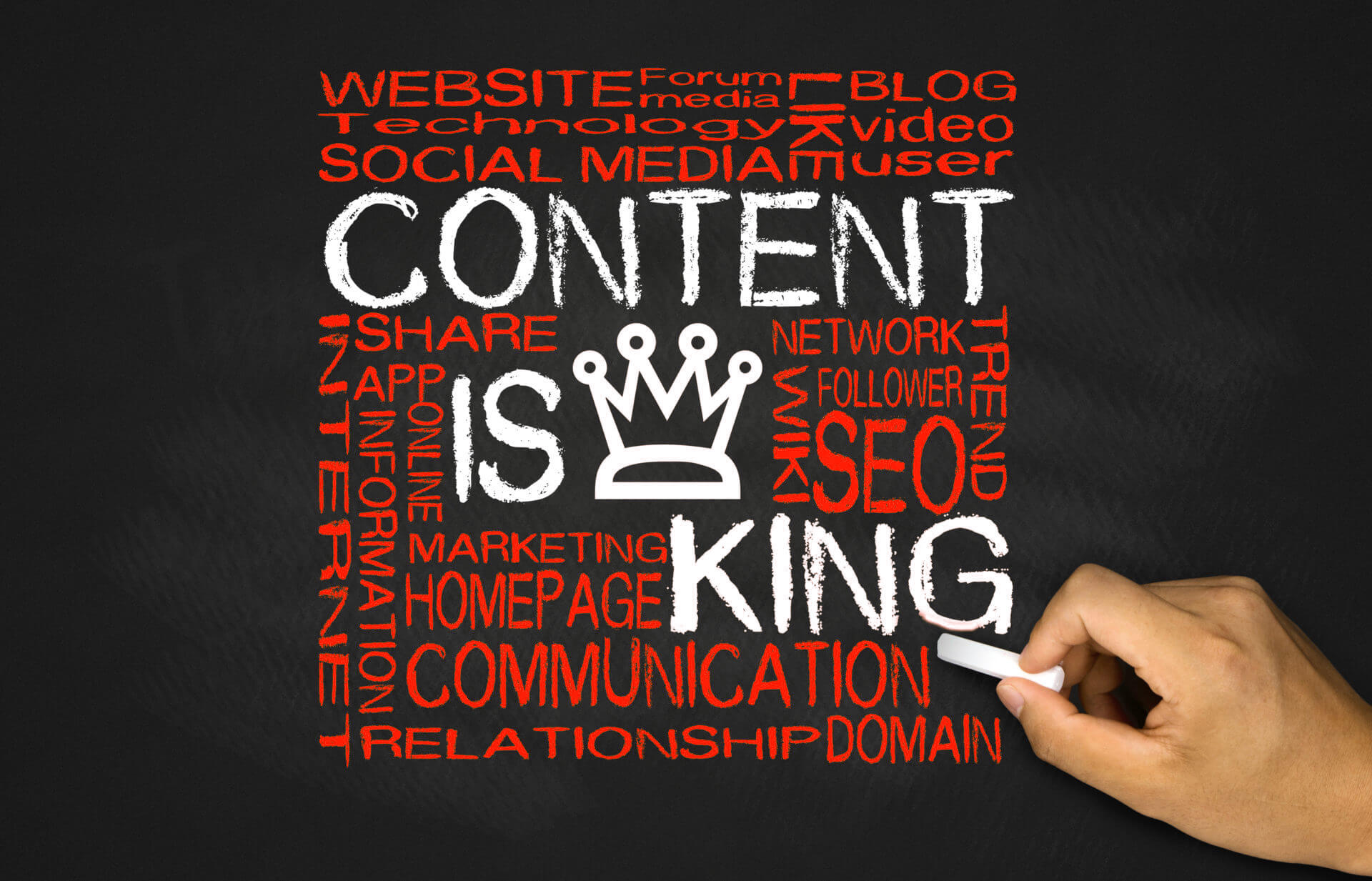 "Mediocre content will hurt your brand more than doing nothing at all." – Joe Pulizzi
Let's be honest — most branded content isn't that great. But when you do come across a company that does it right, you don't forget it. 
A lot of people don't even really know why their content marketing is failing, but as it becomes increasingly difficult to attract new customers online, it's the single most important part of any strategy. It's a first impression and a final selling point all at the same time — the #1 representation of your brand. Here are some stats to prove it:

Organic search content drives two-thirds of traffic to brand websites. (Contently) 

71% of B2B buyers said they check out blogs during the buying process. (Demand Gen Report) 

The average buyer will consume 5 pieces of content before they talk to a sales team — and up to 17 throughout the whole sales cycle! (Contently)
There are cool benefits to content marketing too. Like the fact that it costs 62% less than traditional marketing with an average of 3x more leads (Demand Metric). If your content is good, people will reach out to you to learn more. If it's not, your sales team will never know that person was even looking.

So let's get to the bottom of why your content may be hurting your brand and how to stop that from happening. 
What Exactly is "Good" Content? 
It comes down to a few key things… 
There's a strategy behind it. Posting for the sake of posting is not effective. If you don't have a plan, you're setting yourself up for failure. Your objective, audience, timing, budgeting — learn from the successes and failures of your competitors. Consistency is key, so your job is to figure out what that looks like.

It's properly invested in. You don't need a massive budget to be successful. But you do get what you pay for. Your budget gives your content space to be seen, and with 48% of marketers plan to increase their spending (Content Marketing Institute), this investment is more important than ever.

It's not boring. No one shares boring content. It has to be interesting or original to inspire action. Even if your industry isn't flashy, there's a need for it, so give customers the answers they're looking for. Know your audience and what they want from you, and start there.

It's being seen. So you wrote an awesome blog — now share it! Don't wait for customers to come to you; put it in front of them on social platforms, in emails, through videos, etc. SEO also plays a major role here so it shows up in searches. Be consistent and be persistent.

There's data to support it. You can't ignore analytics! They tell you how and why your content is or isn't working. A lot of marketers focus solely on website traffic, but there's a lot more to it — follower growth, social media engagement, customer satisfaction. Key in on your specific objectives and keep testing and learning to find out how you measure success.
Building a Successful Content Strategy.

Here are some tips to getting started…

Define your goal.

Is it more traffic to your site? Increased brand awareness? New email subscribers? You have a lot of options, so narrow in on the most important.

Learn your target audience

. This is

who

are you writing for. Know these demographics and understand their pain points and hesitations. Create buyer personas based on

customer research

. 

Update existing content.

Don't let the excitement of all-new content make you forget about the content that you already have. Make sure you update what's already out there.

Create a schedule.

Make a plan and put it in a calendar. The better your system is, the more likely you are to stick to it. 

Focus your delivery.

You don't have to be

everywhere

. Figure out what platforms and spaces are best for you so your customers always know where to find you.
Get some help. Whether you aren't the best writer or you just don't have the time to side hustle as a content strategist, try outsourcing to some experts (we've got you).
To discuss your marketing strategy, contact shyft today.