Case Study: Romer Debbas – Campaign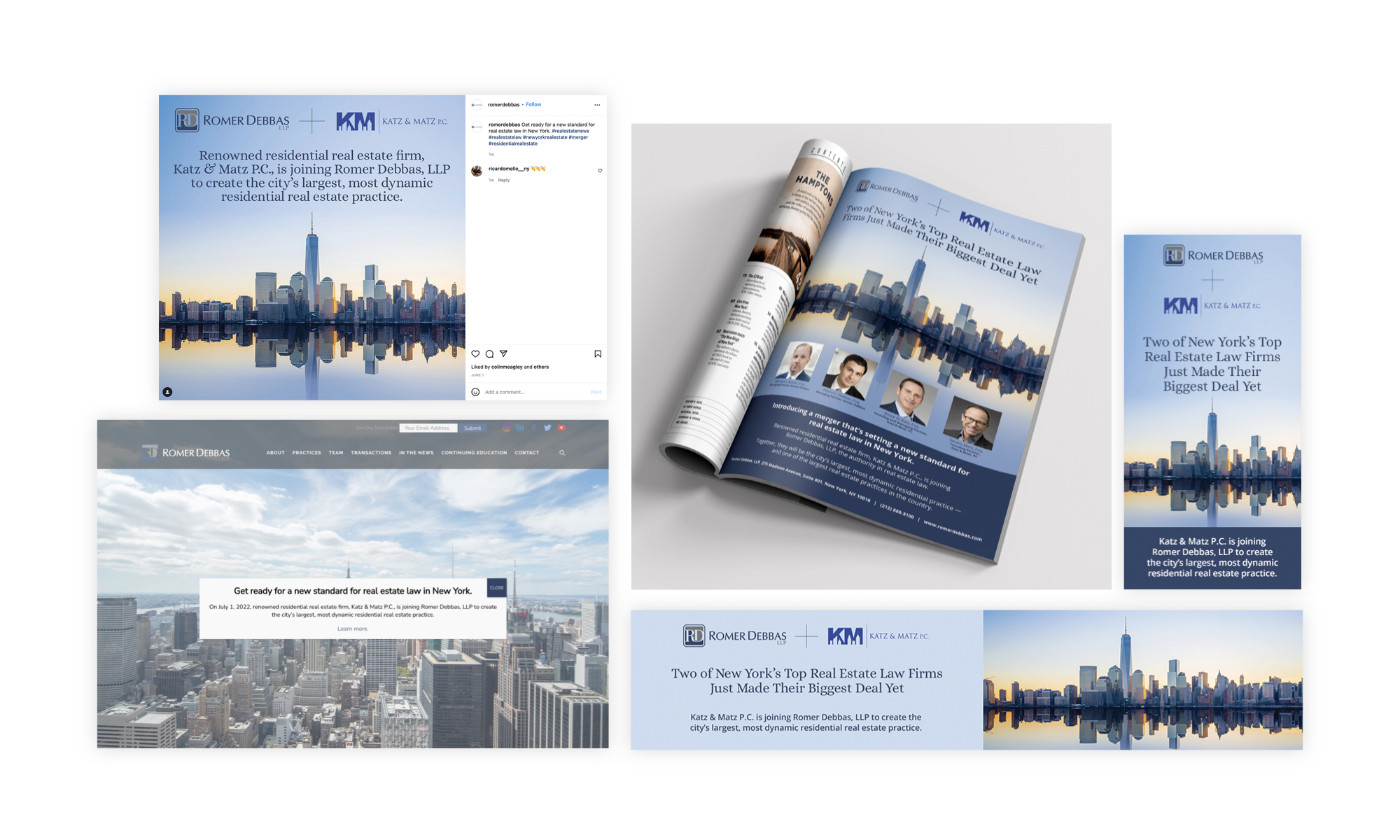 Quick & Comprehensive Strategy Amplifies Historic NYC Merger Announcement
shyft delivers website updates, social & ad promotion for award-winning real estate law teams
When two top real estate law firms in New York City were under a tight deadline to promote their historic merger — one in which would make them the largest residential real estate practice in the city — they called shyft to amplify their announcement in all the right places. The client, Romer Debbas, emphasized the importance of spreading the word quickly to stay on top of the messaging and ensuring its accuracy across its audiences. And shyft delivered, completing the first series of outreach in just 6 short days.
The strategy involved creating the copy and design for three print ads and digital banner ads to be published through The Real Deal, one of NYC's top real estate market news sources. shyft also built a "homepage takeover" on Romer Debbas site, teasing the big news and directing visitors to learn more until a full landing page of information that shyft also created went live on July 1st — the official merger date. Lastly, we created social posts for the firm's three social pages (FB, TW, LI) in coordination with the home page announcements for a cohesive and comprehensive approach.
Let's Discuss Your Project.
Based in New Jersey, our boutique digital agency keeps our core team small and our network of handpicked specialists close to give you a more agile and responsive experience. We can't wait to show you.