Case Study: Pivotree – Strategy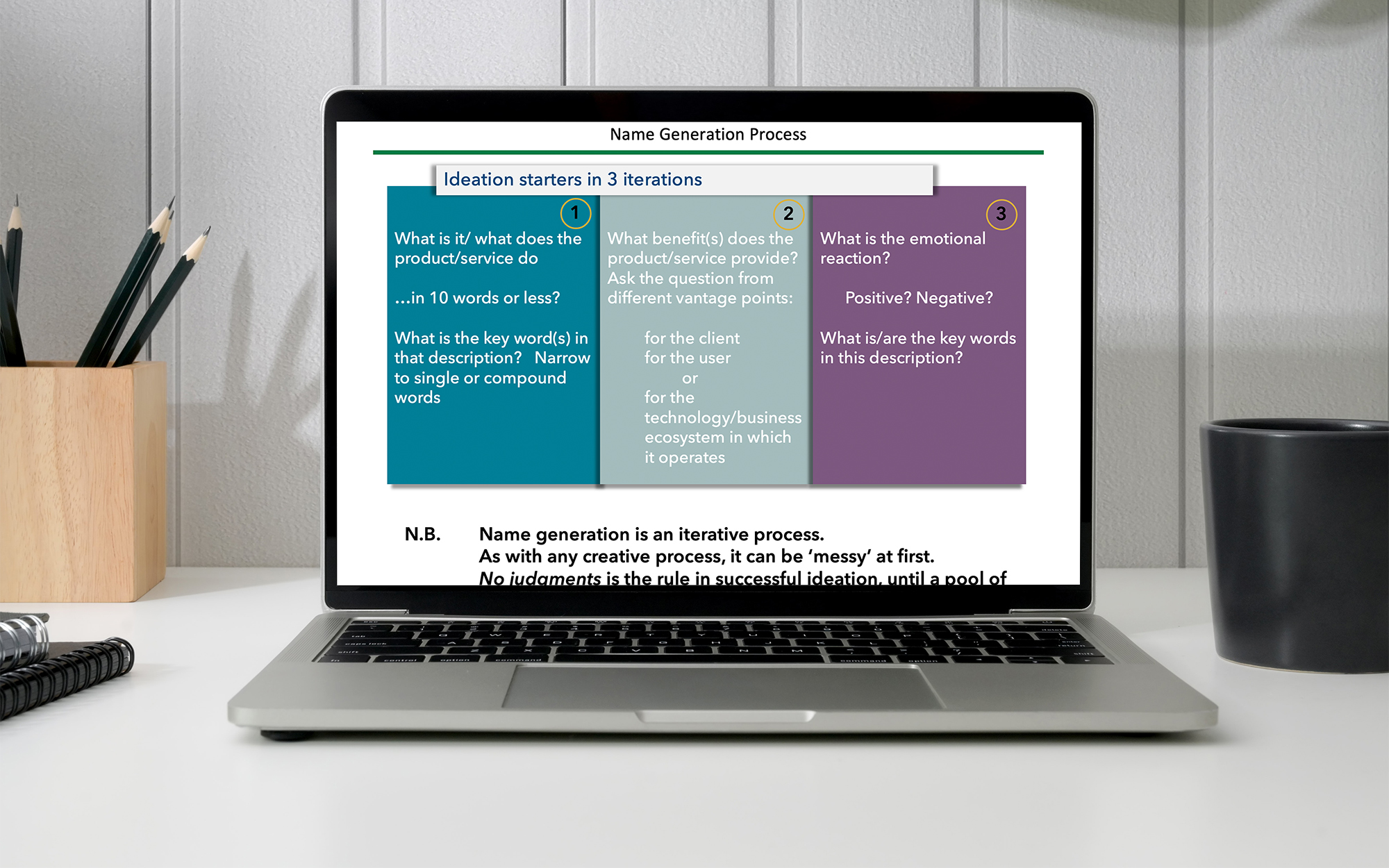 Pivotree Strengthens Brand Identity with New System
Consistency and structure was key to continued growth
Pivotree, an IT service management company, approached shyft with the goal of strengthening its brand identity. This process involved defining both the company's overall Brand Architecture and we were also tasked with helping Pivotree create a naming structure for their brands and products to follow a consistent theme and nomenclature across all markets.
We interviewed eight key internal stakeholders to understand their viewpoints on the existing brand architecture, moving forward as a house of brands or branded house, and establishing a consistent theme that is scalable for future business growth.
We uncovered many areas of common ground between the internal stakeholders, such as using the House of Brands model, naming the three main verticals, and how to scale for growth.
shyft also provided Pivotree with naming criteria and a step-by-step system for the Name Generation Process as new companies are acquired and new products are brought in under the Pivotree brand. Now, as their internal marketing team takes on the task of renaming, they have a process and structure to follow for brand consistency.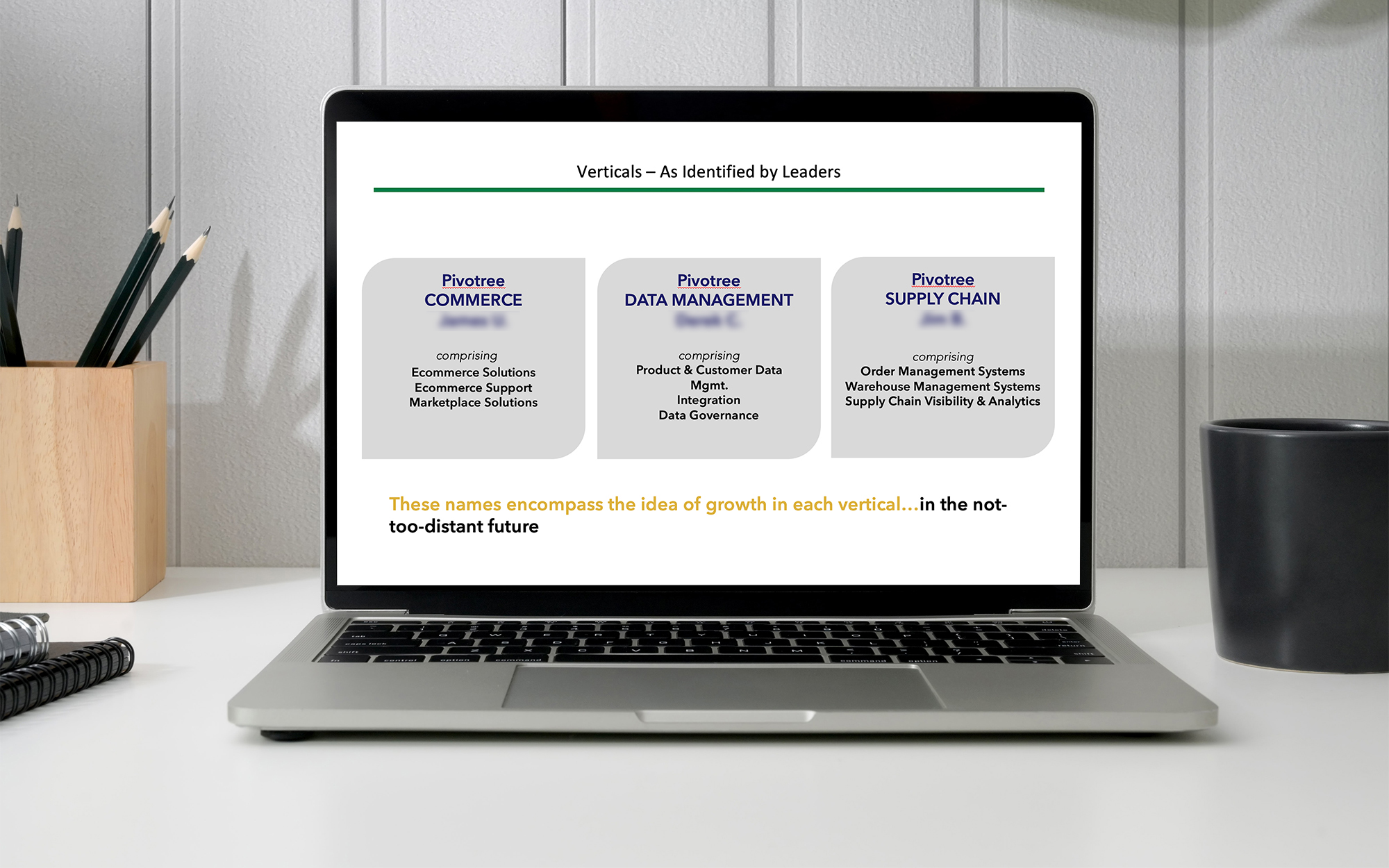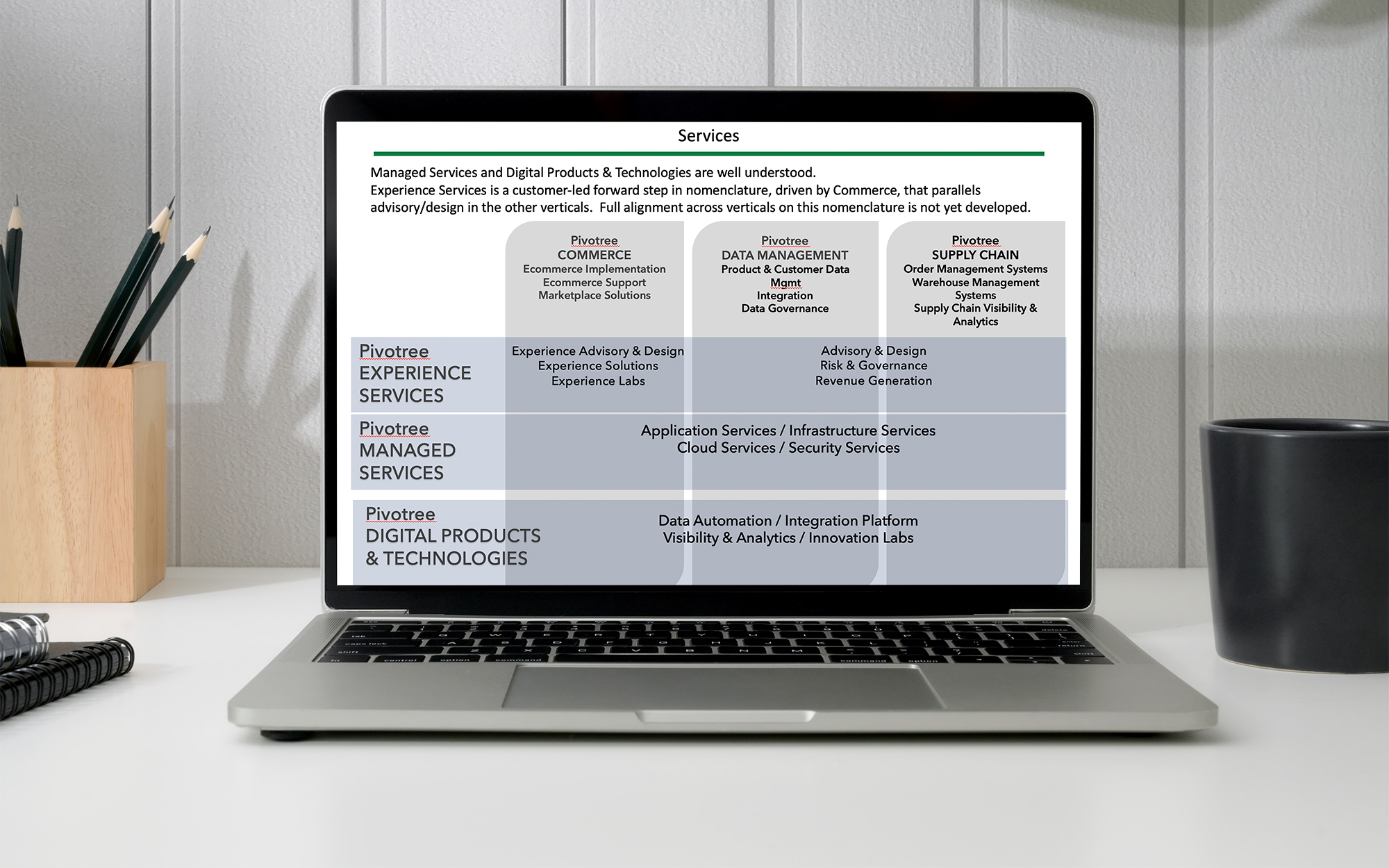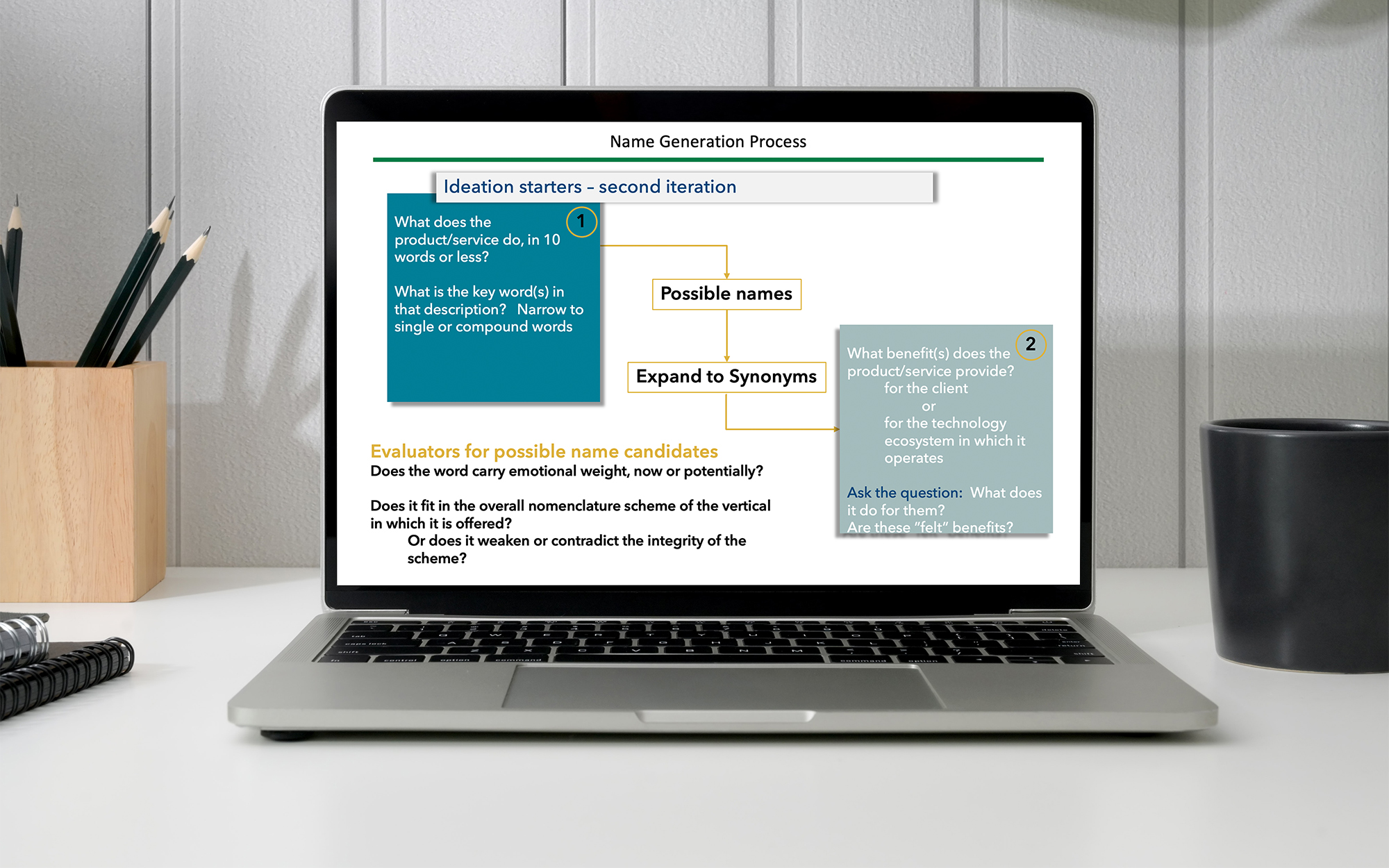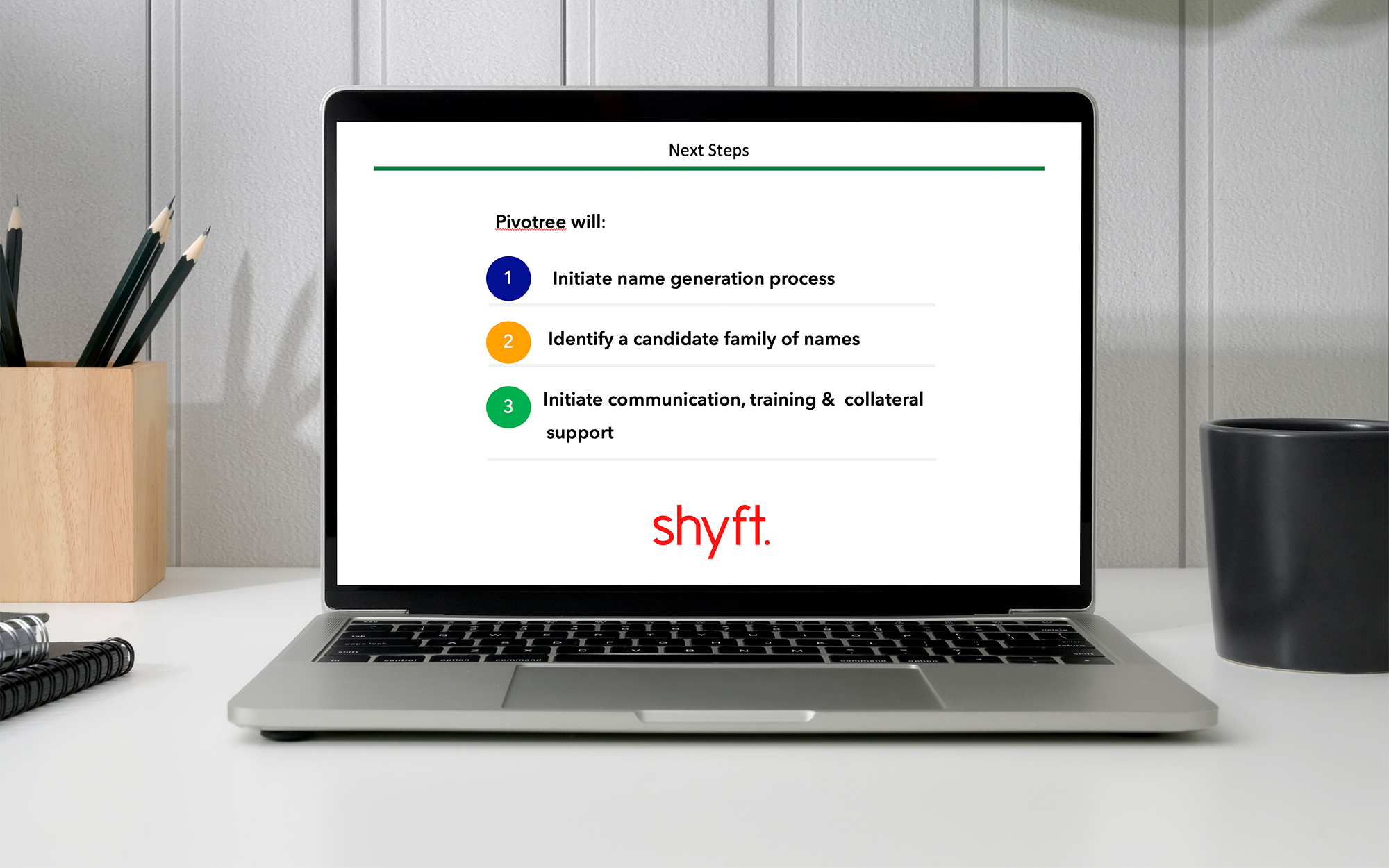 Let's Discuss Your Project.
Based in New Jersey, our boutique digital agency keeps our core team small and our network of handpicked specialists close to give you a more agile and responsive experience. We can't wait to show you.