Case Study: PeproTech – Campaign, Video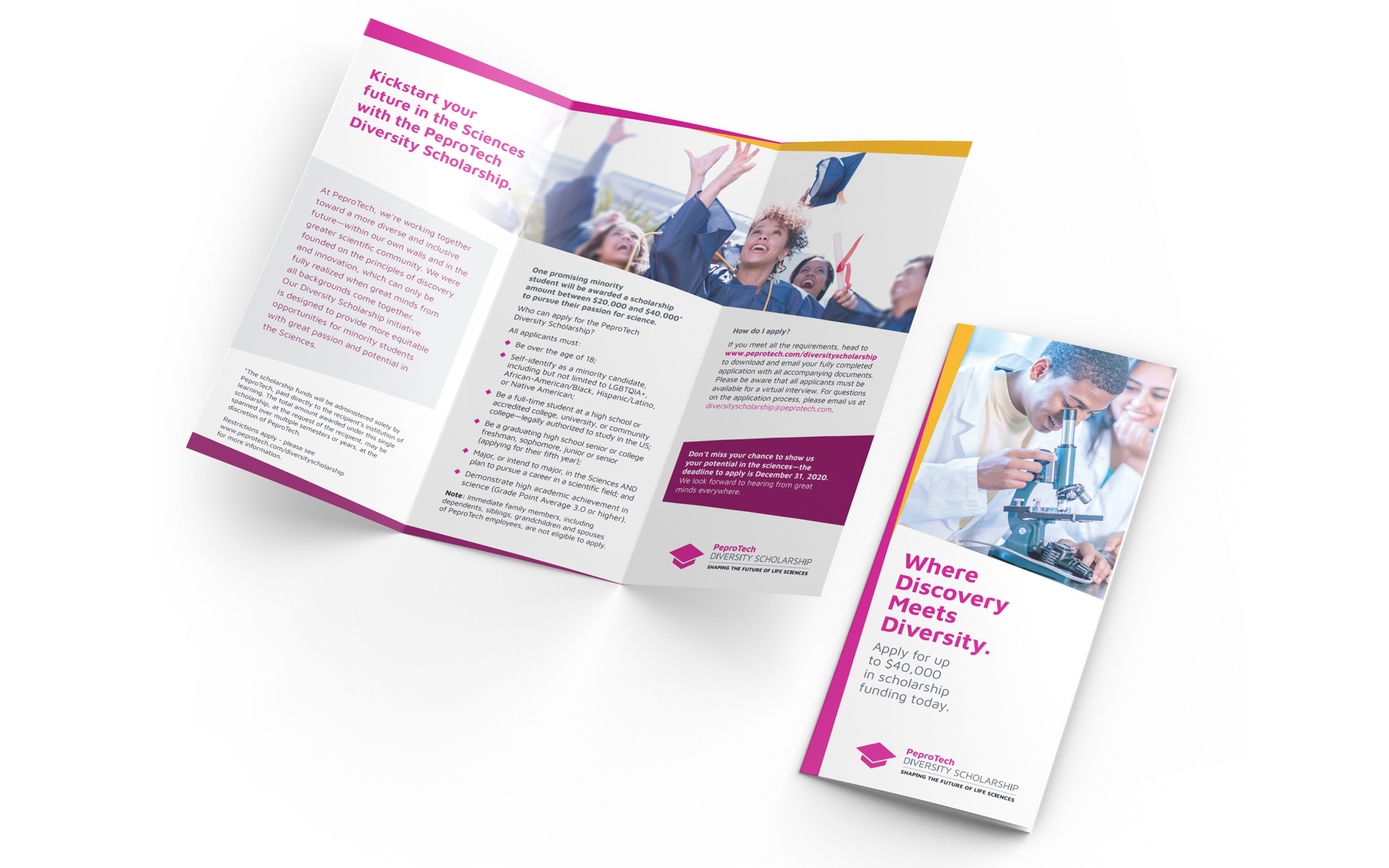 Multi-Channel Campaign Boosts Scholarship Apps Over 14x
Key asset production & highly-targeted SEM combine for campaign success
In support of the world-wide social movements taking place in 2020, PeproTech asked shyft to create a multi-channel campaign launching their inaugural Diversity Scholarship program.

PeproTech's COO of Corporate Affairs and General Counsel, Jenean Kirby, has the idea of offering a $40,000 scholarship to a deserving college student in an effort to give back to the Sciences field. As one of many components of the PeproTech Diversity Scholarship's marketing campaign, shyft produced a video promoting the launch, featuring an announcement by Jenean herself.
Once campaign creation was complete, shyft started a 2-month Search Engine Marketing (SEM) campaign and a dedicated Public Relations campaign to expand its reach and drive submissions to improve on the 26 applications PeproTech received organically.
In the first 30 days, PeptroTech saw a 15% click through rate and over 1,500 impressions on their ads. Together, with the PR campaign aimed at guidance counselors at local high schools, targeted facebook groups and hundreds of touch points with scholarship sites, we increased PeproTech's applicant pool to over 383 in 8 weeks.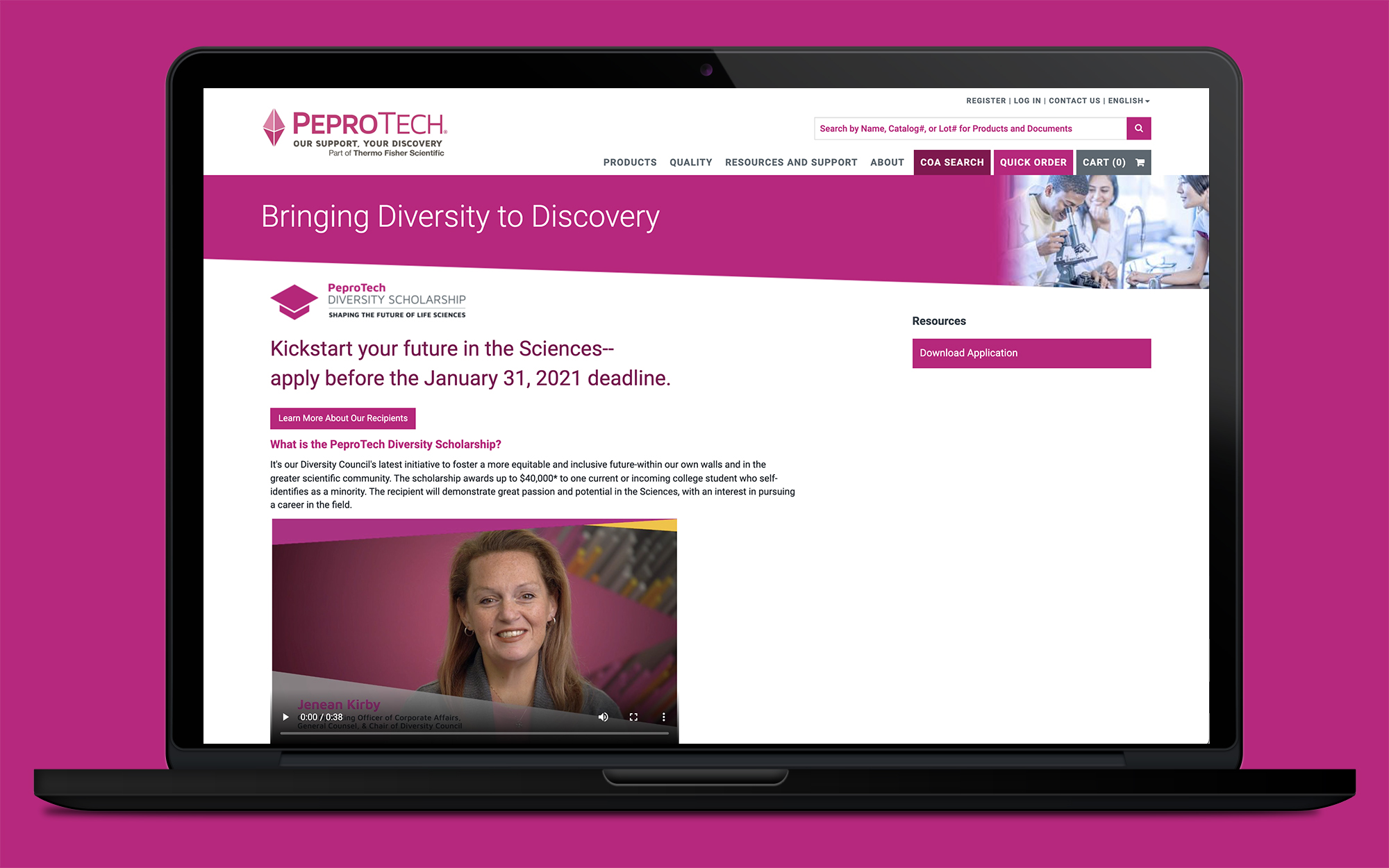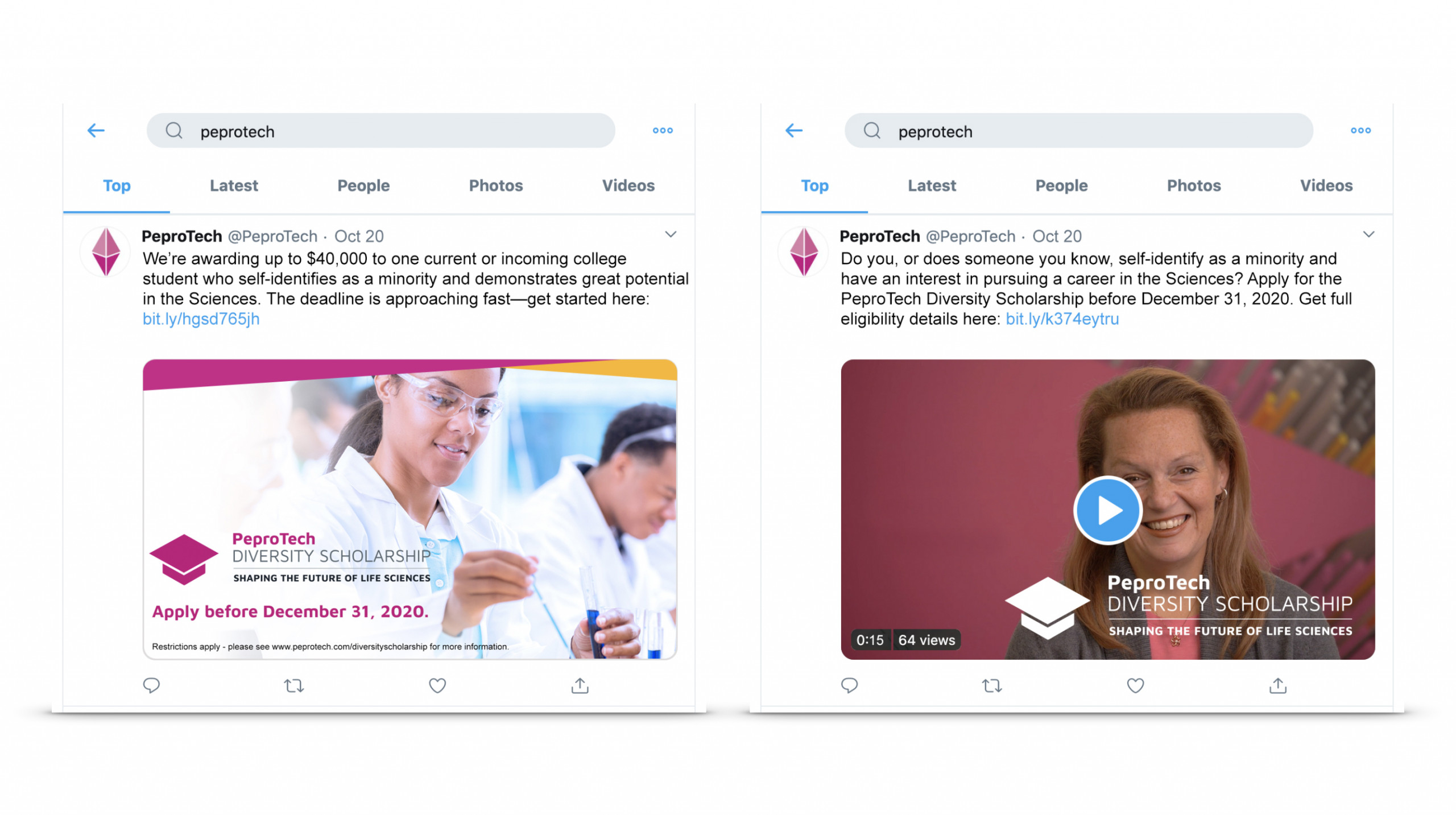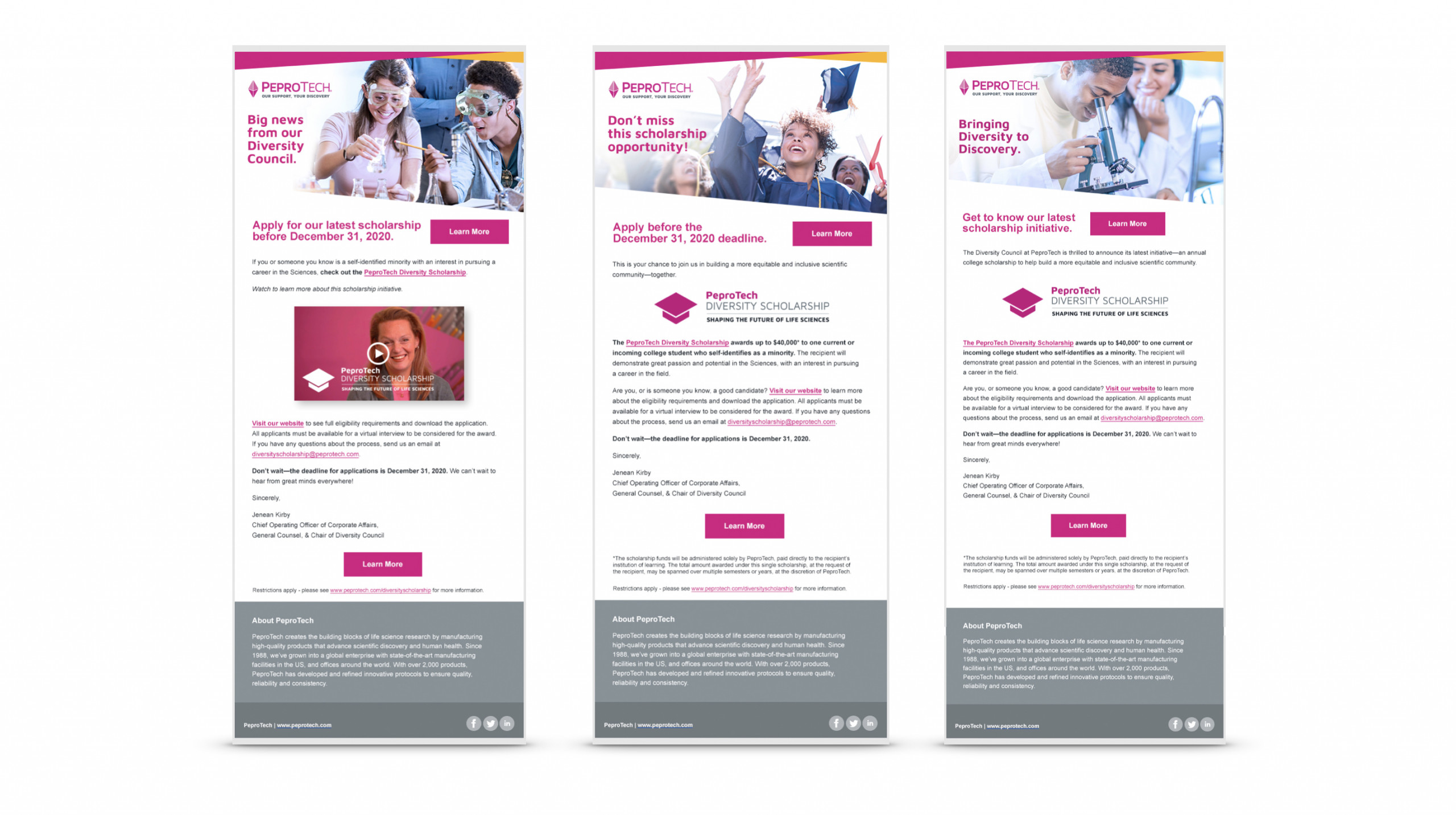 Let's Discuss Your Project.
Based in New Jersey, our boutique digital agency keeps our core team small and our network of handpicked specialists close to give you a more agile and responsive experience. We can't wait to show you.