Case Study: Opya – Website Design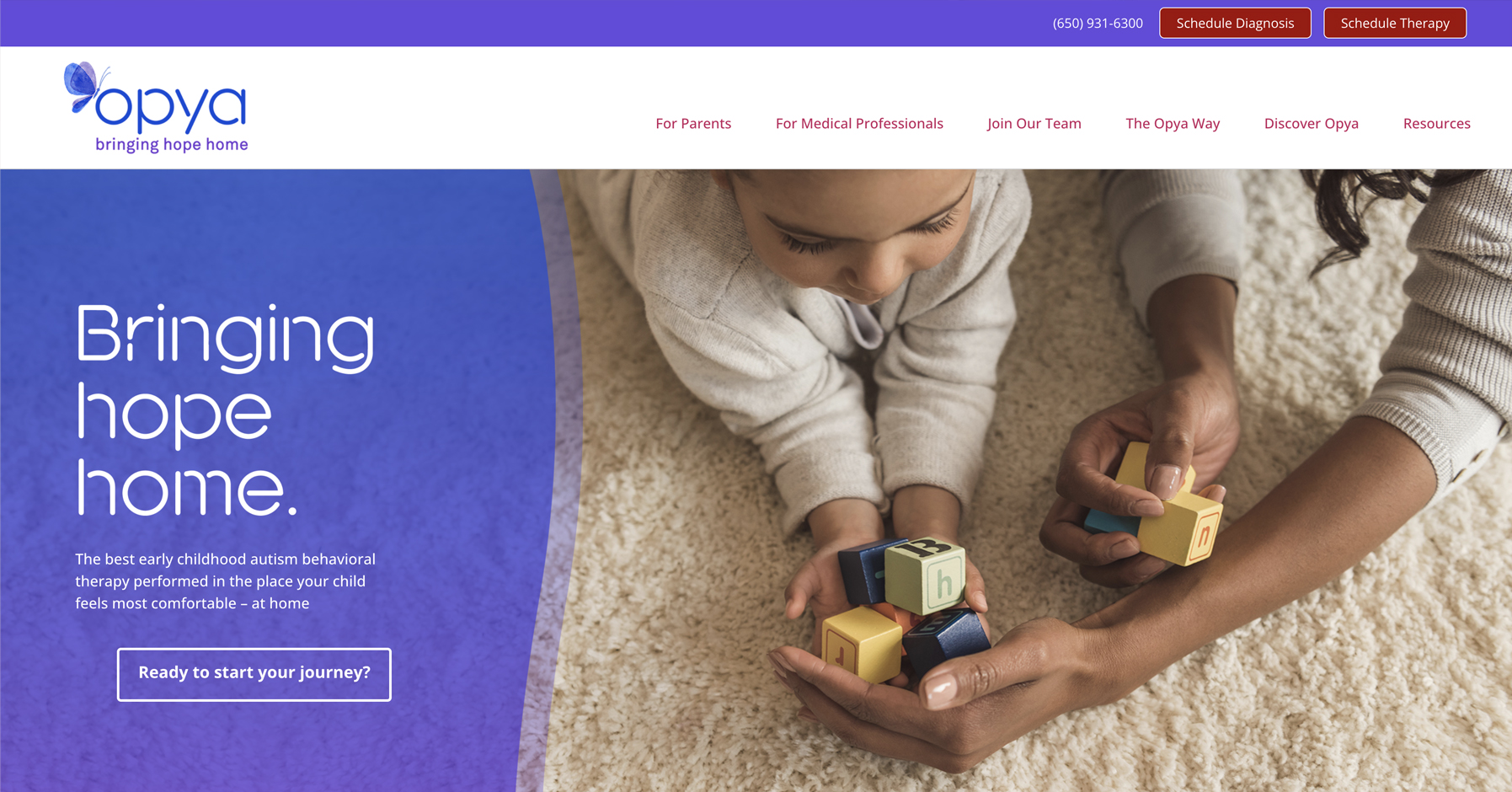 Health Leader Gets Improved Site Navigation & Strategy
shyft's technology expertise enhances lead tracking and search strategies
The in90Group reached out to shyft as a technology partner to help with their client, Opya, on a website launch. Opya is a leader in early intervention therapy for children with autism. Their current website was in need of an upgrade to offer a more modern, mobile-friendly experience that would allow their three target audiences (consumers, referring professionals, and clinical employees) to easily self-identify the information necessary to navigate through the site content and drive them to the proper calls to action.
The CTA's were built with logic-based forms, which feed into the client's HubSpot marketing automation system. This lead tracking offered two different pathways for each contact: patient and professional. In addition, two comprehensive search strategies have been created, including one for organic SEO and another for paid advertising using search, display, and social, both of which will help drive leads to their specific Bay Area, Sacramento, and Stockton, CA target locations. Metrics on the campaign to follow in three months.
View the site here.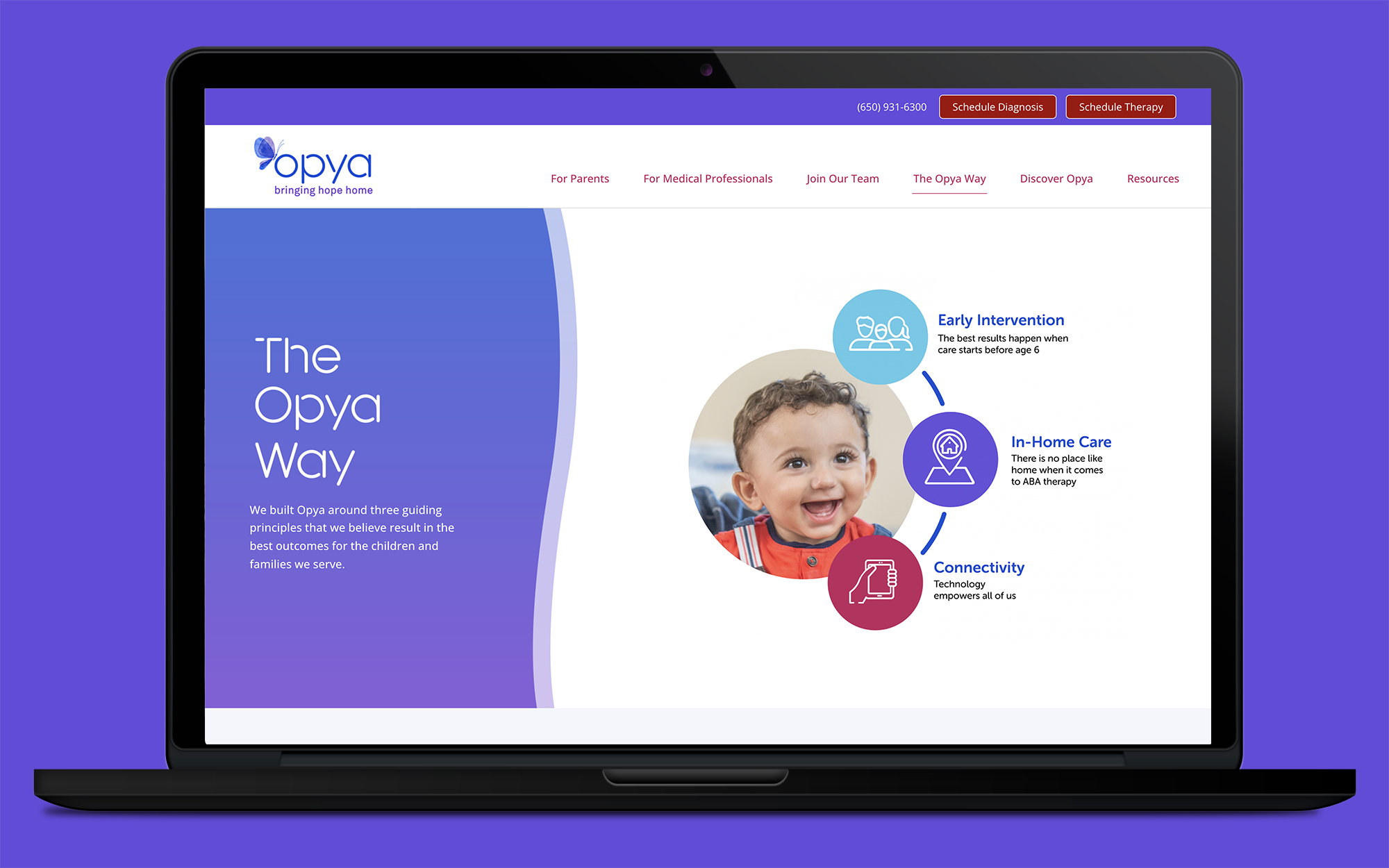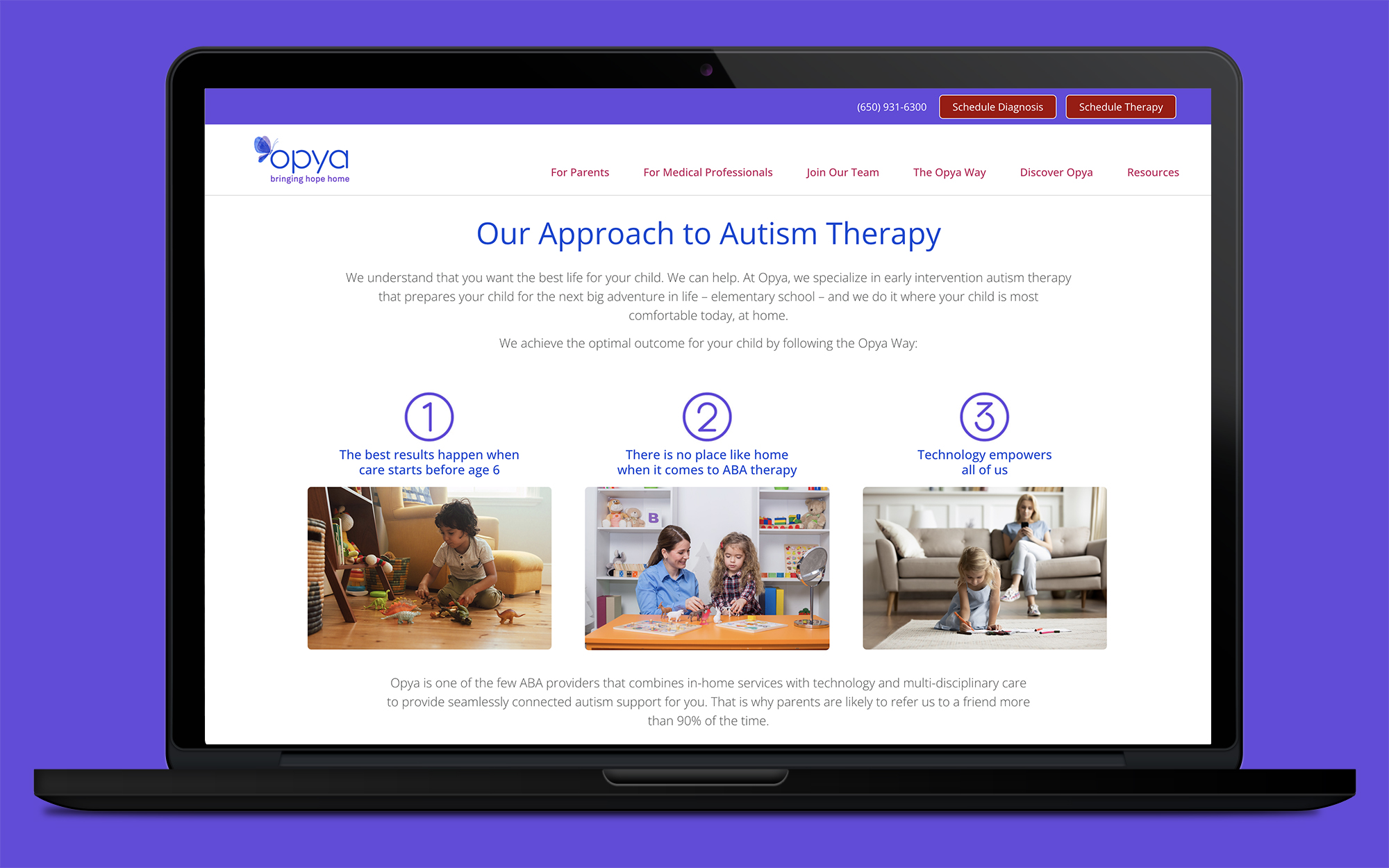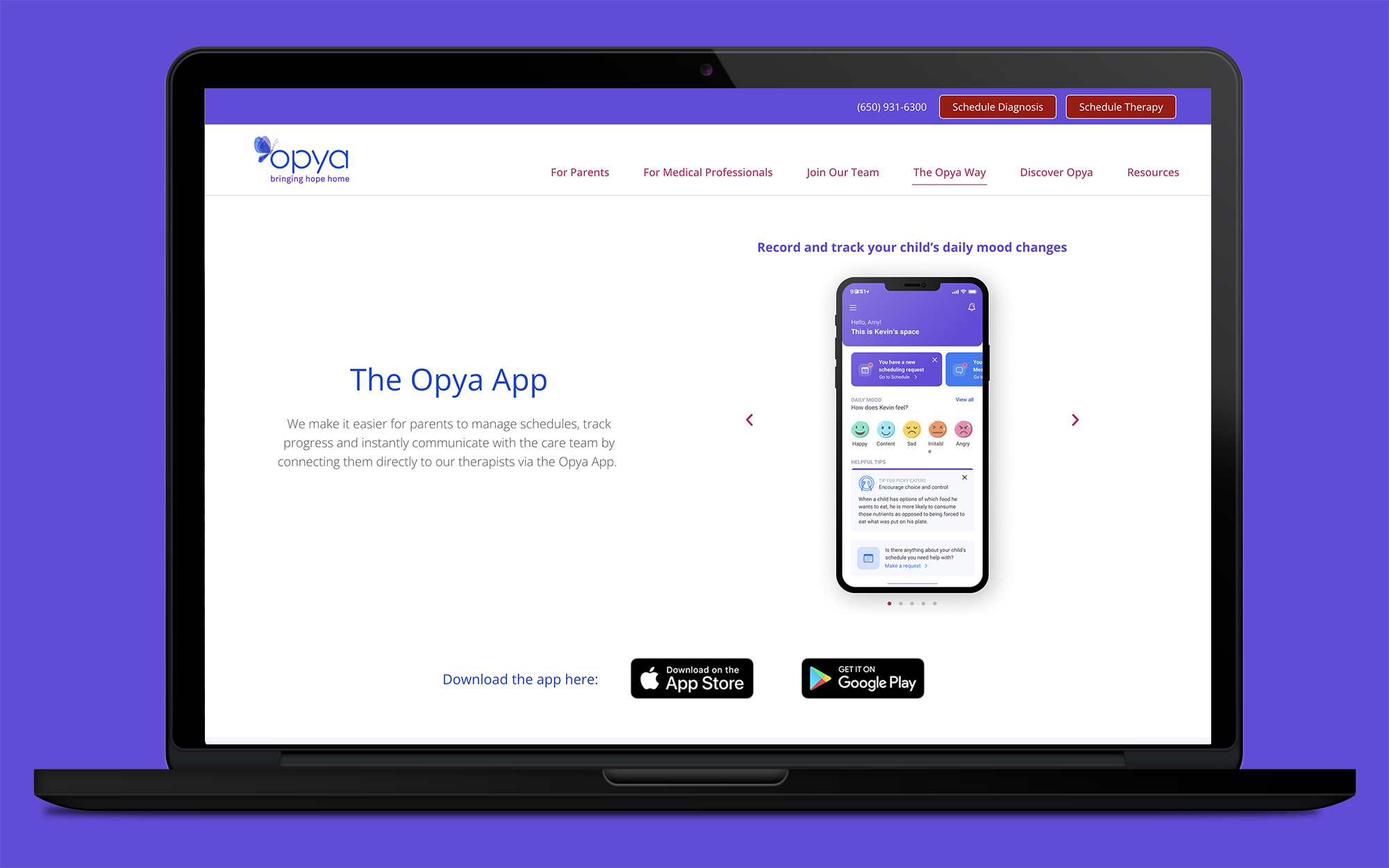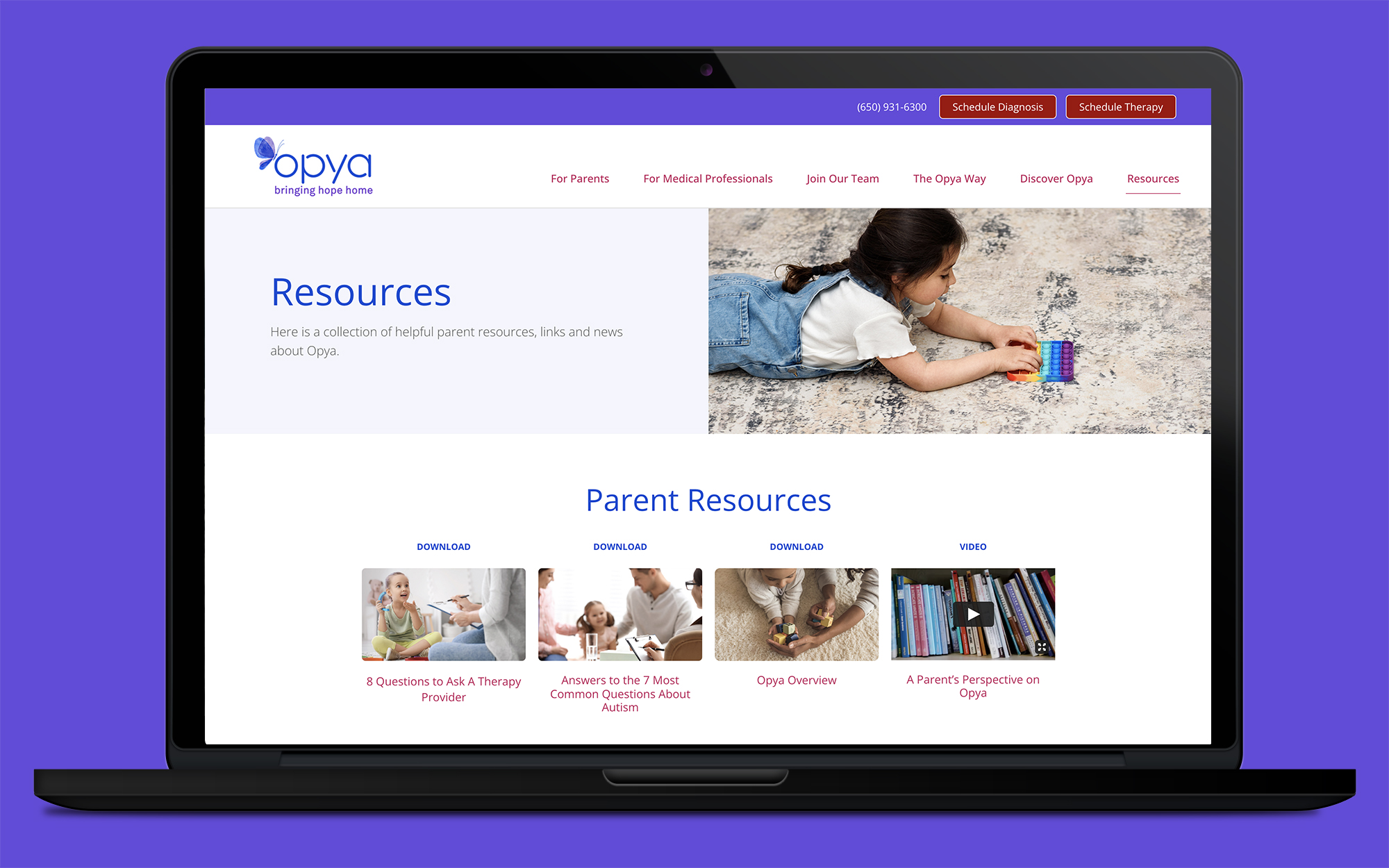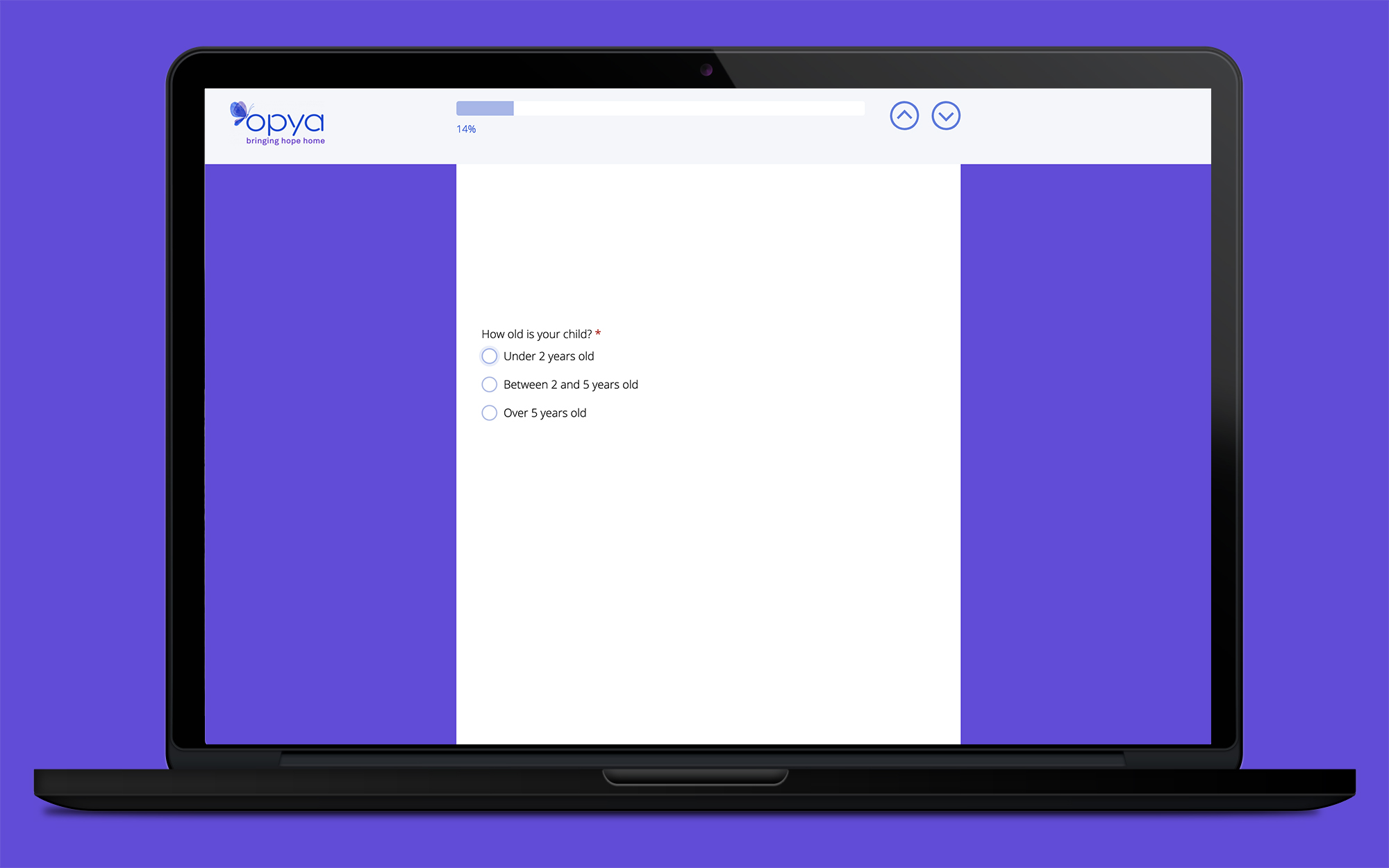 Let's Discuss Your Project.
Based in New Jersey, our boutique digital agency keeps our core team small and our network of handpicked specialists close to give you a more agile and responsive experience. We can't wait to show you.