Case Study: Jacki Skole – Website Design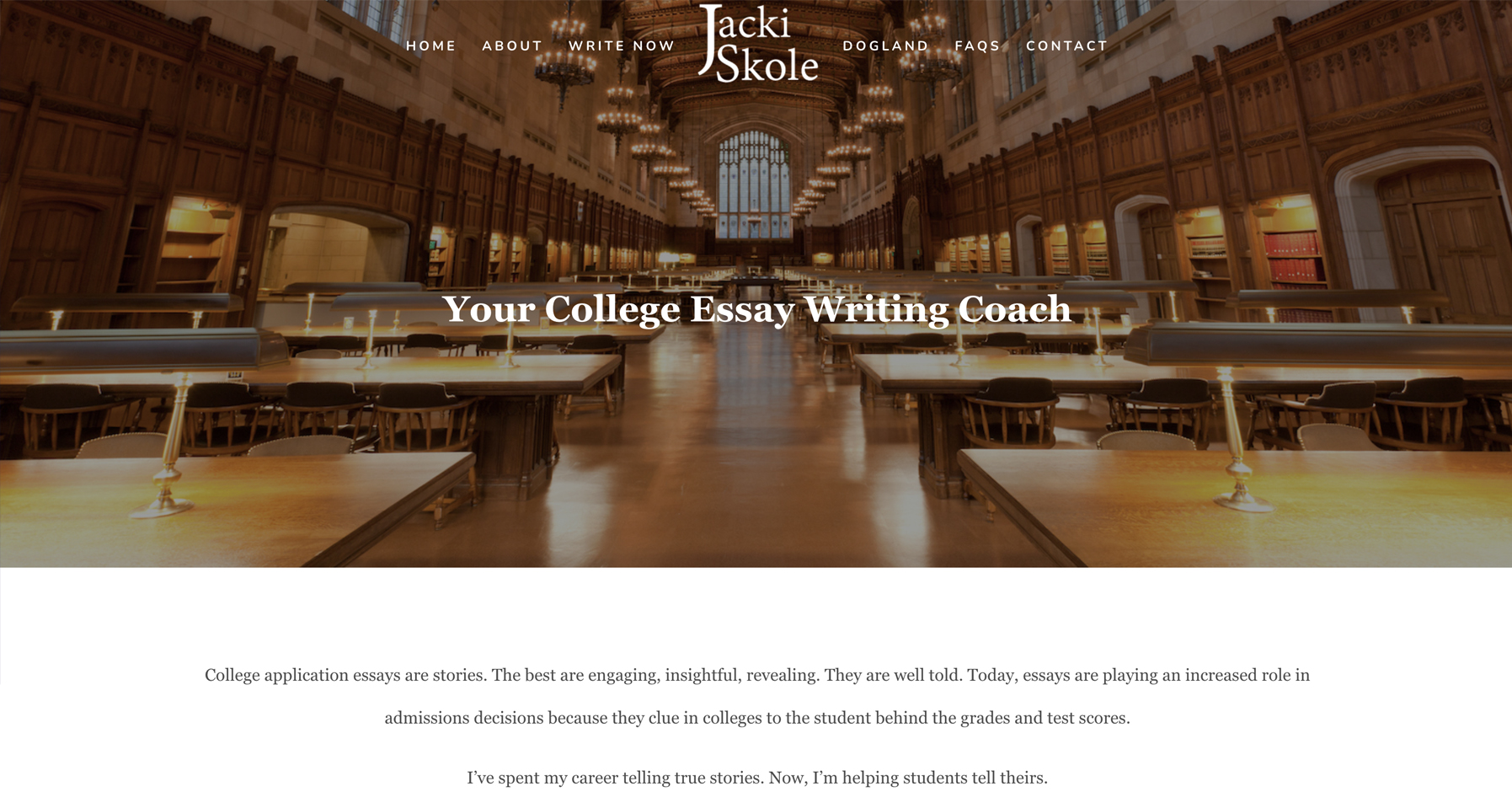 Award-Winning Journalist Launches New Business with New Site
New WordPress website makes scheduling, payments & promotion easy 
Jacki Skole is an award-winning journalist and adjunct professor of communications. In 2019, she launched WRITE Now to assist students in writing college application essays that will chart their future. To promote her new business and her first authored book, Dogland, she asked shyft to create a simple and sophisticated website.

Jackiskole.com is a WordPress website that shares Jacki's story, explains her unique services, and advertises her highly-recognized book. The site also allows for easy and simple calendar availability, FAQ's for parents and students, registration for consultations and workshops, and payment collection.
View the site here.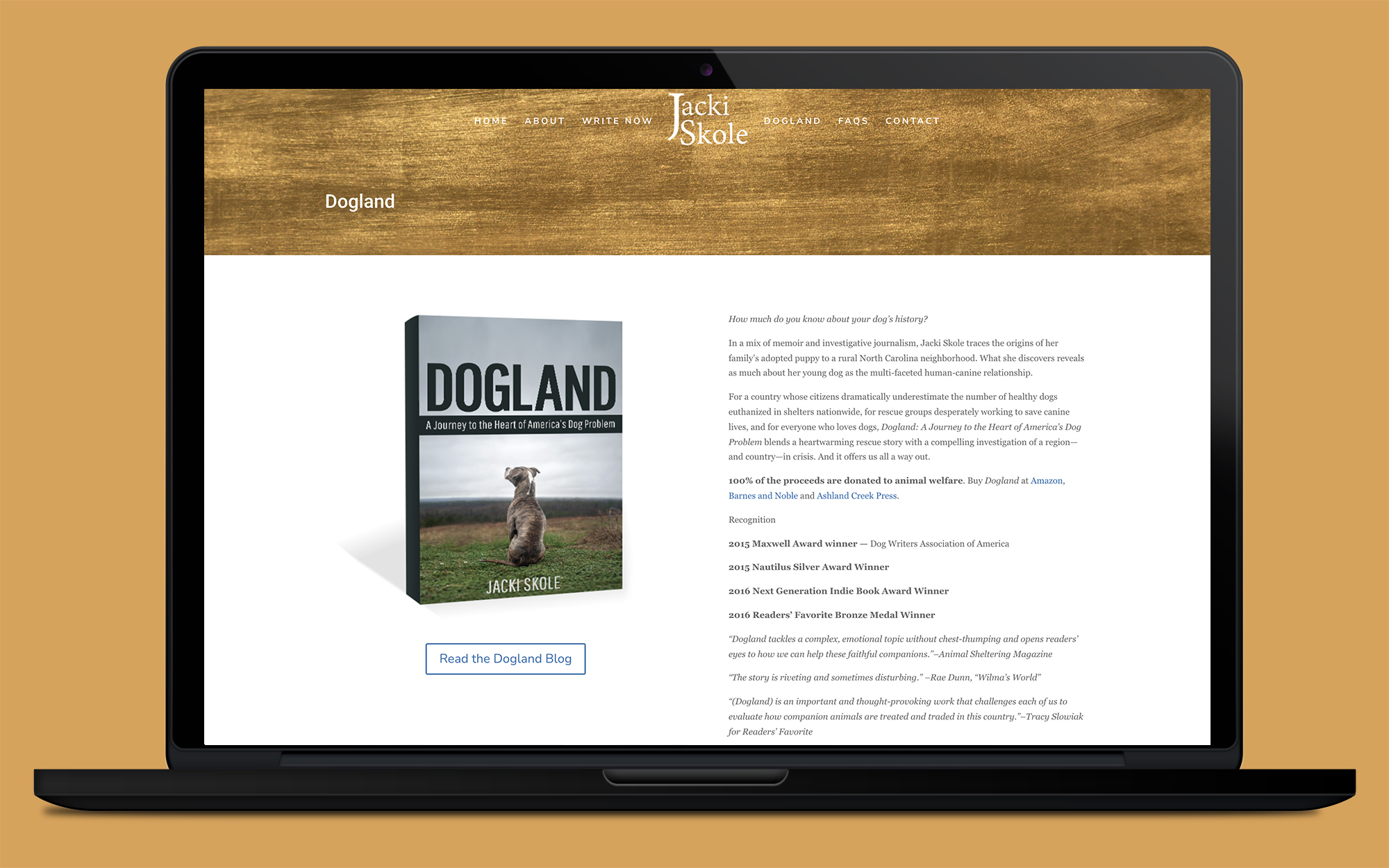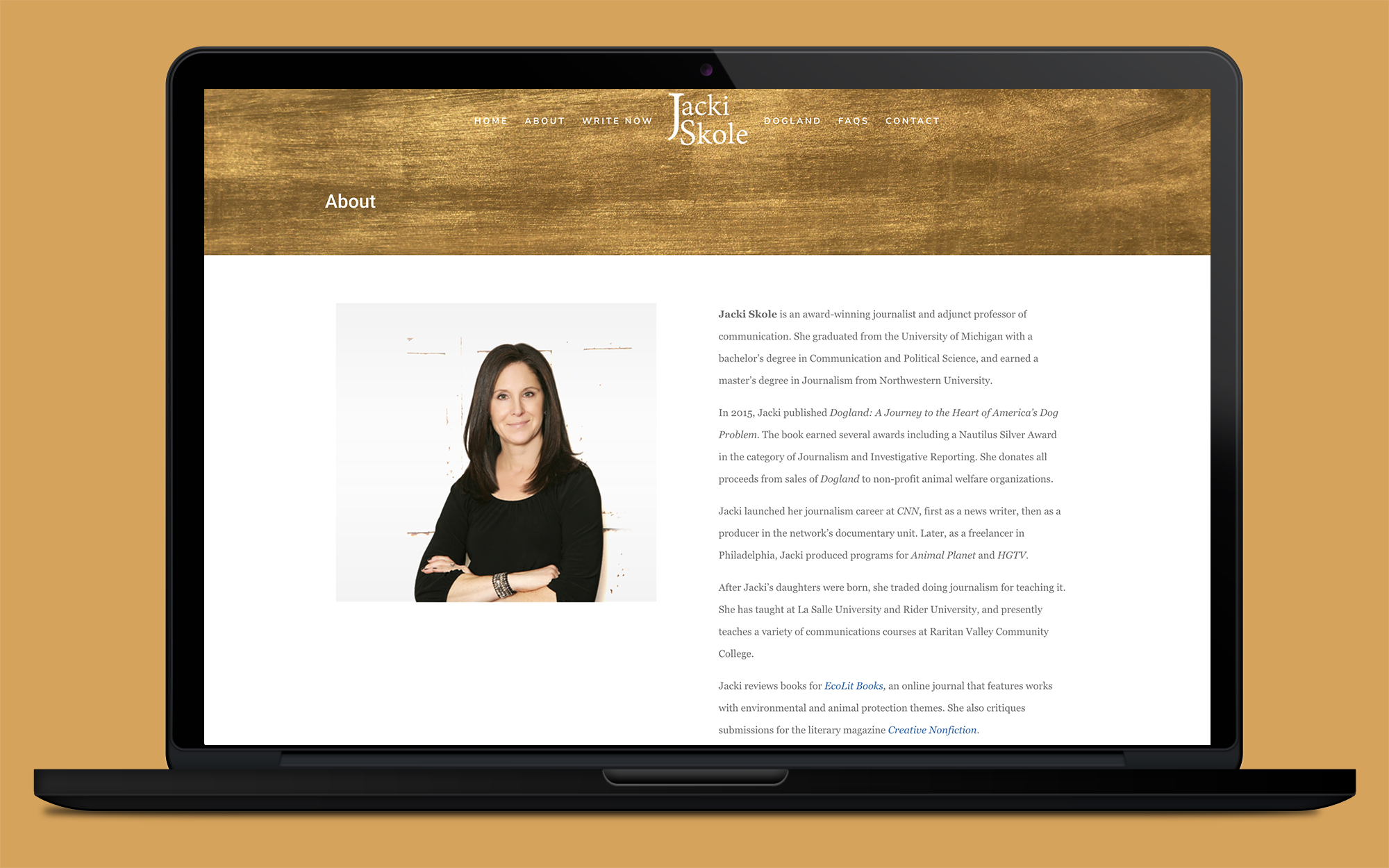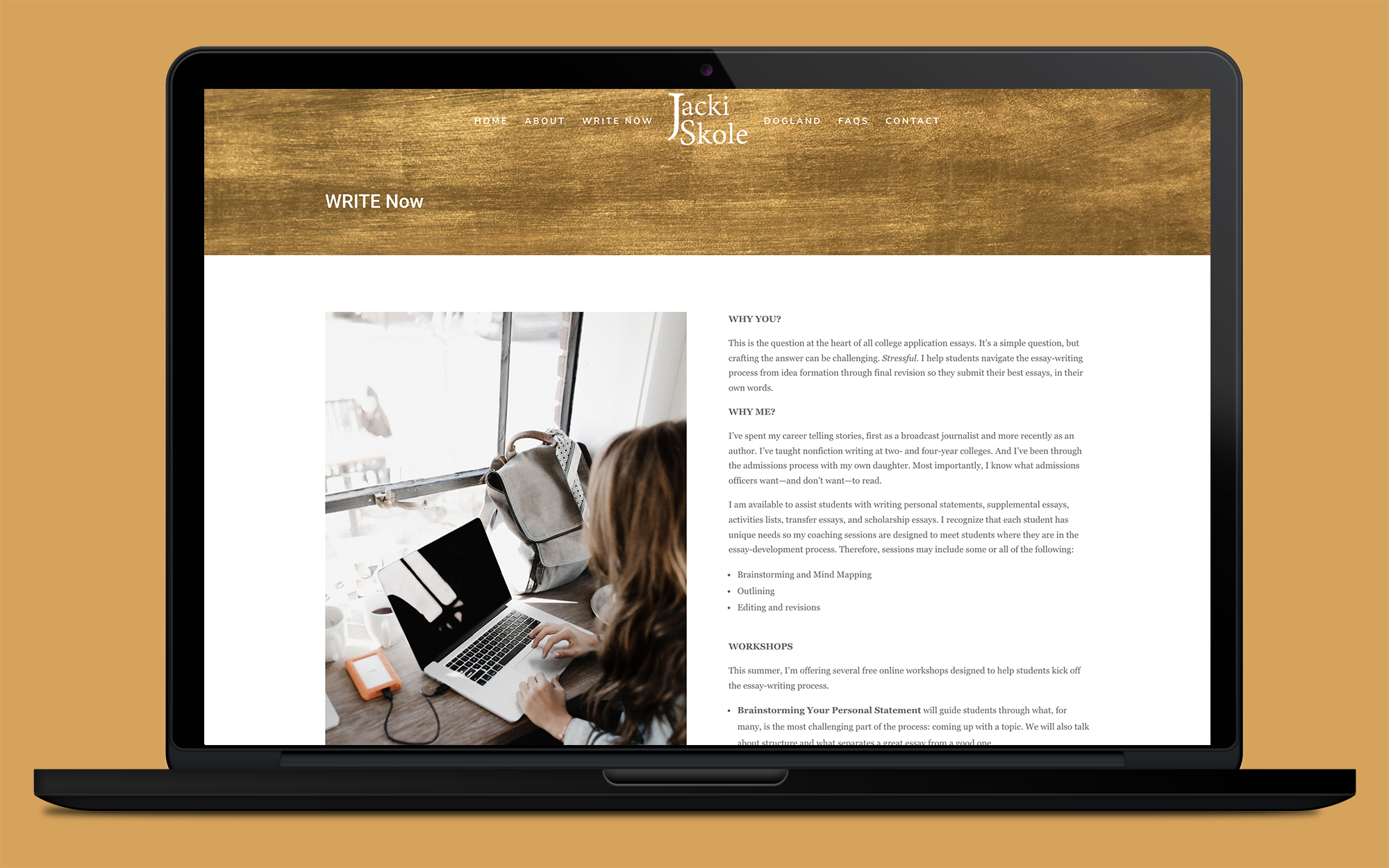 Let's Discuss Your Project.
Based in New Jersey, our boutique digital agency keeps our core team small and our network of handpicked specialists close to give you a more agile and responsive experience. We can't wait to show you.