Case Study: Focused Solutions – Website Design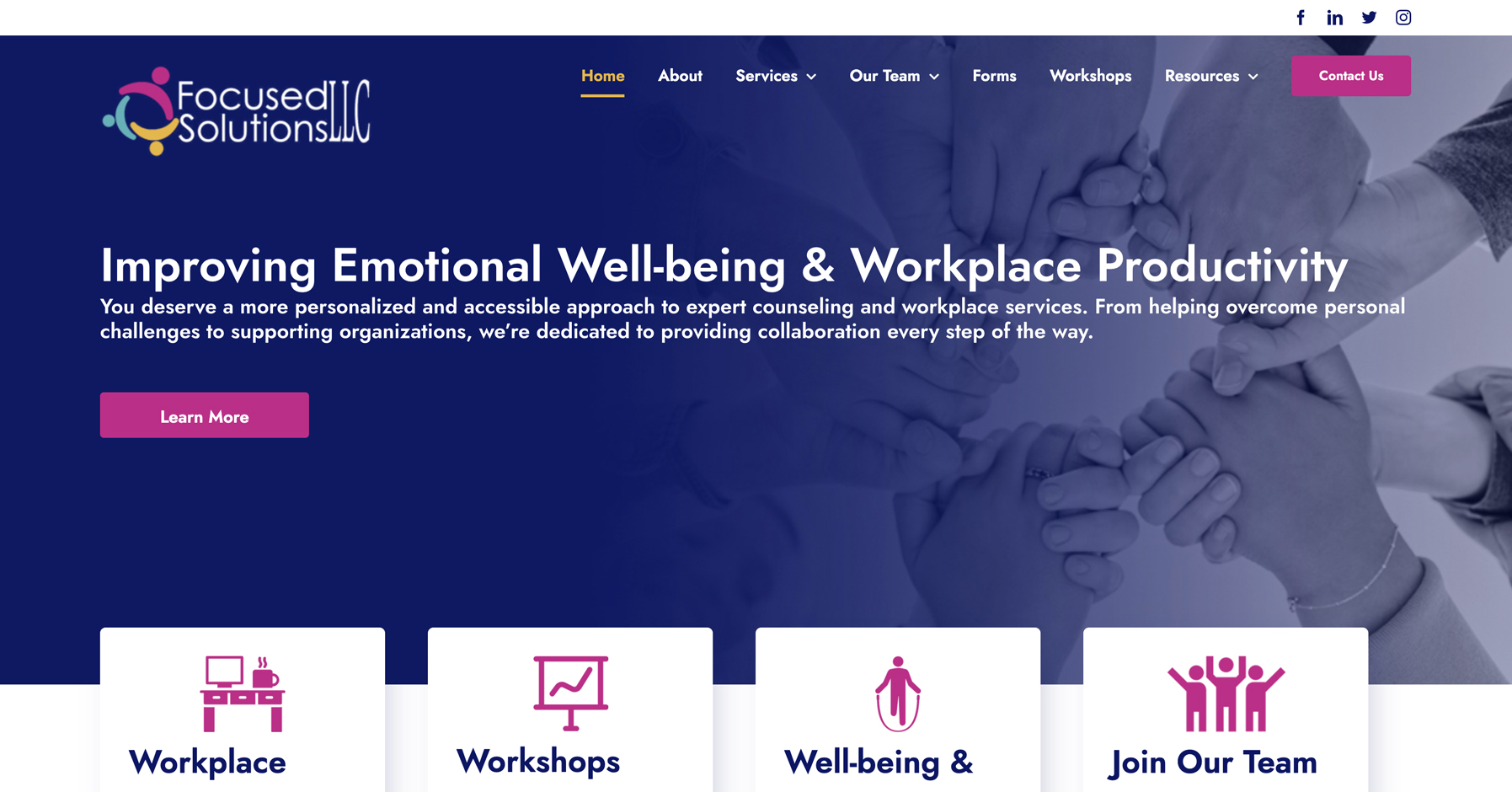 A Website Redesign & SEO Programs Help Scale Growing Business
shyft enhances website capabilities, campaigns to target 4 unique audiences
Focused Solutions came to shyft with an urgent issue: they had no way to make updates to their site as their business continued to grow and change. On top of this, the site didn't accurately reflect who they were as a business and what they offered to their clients.
In 6 short weeks, shyft redesigned their website, provided new content, images, and navigation to speak to four diverse audiences: prospective employers who need workplace counseling or training for their internal teams; individuals looking for well-being and allied therapy support; people looking for an online option for engaging in wellness webinars and workshops; and new therapists to recruit to their growing team.
With the addition of a blog strategy to provide on-going, new content and Search Engine Optimization and Search Engine Marketing programs, Focused Solutions is well on their way to their goal of having representation in all 50 states.
View the site here.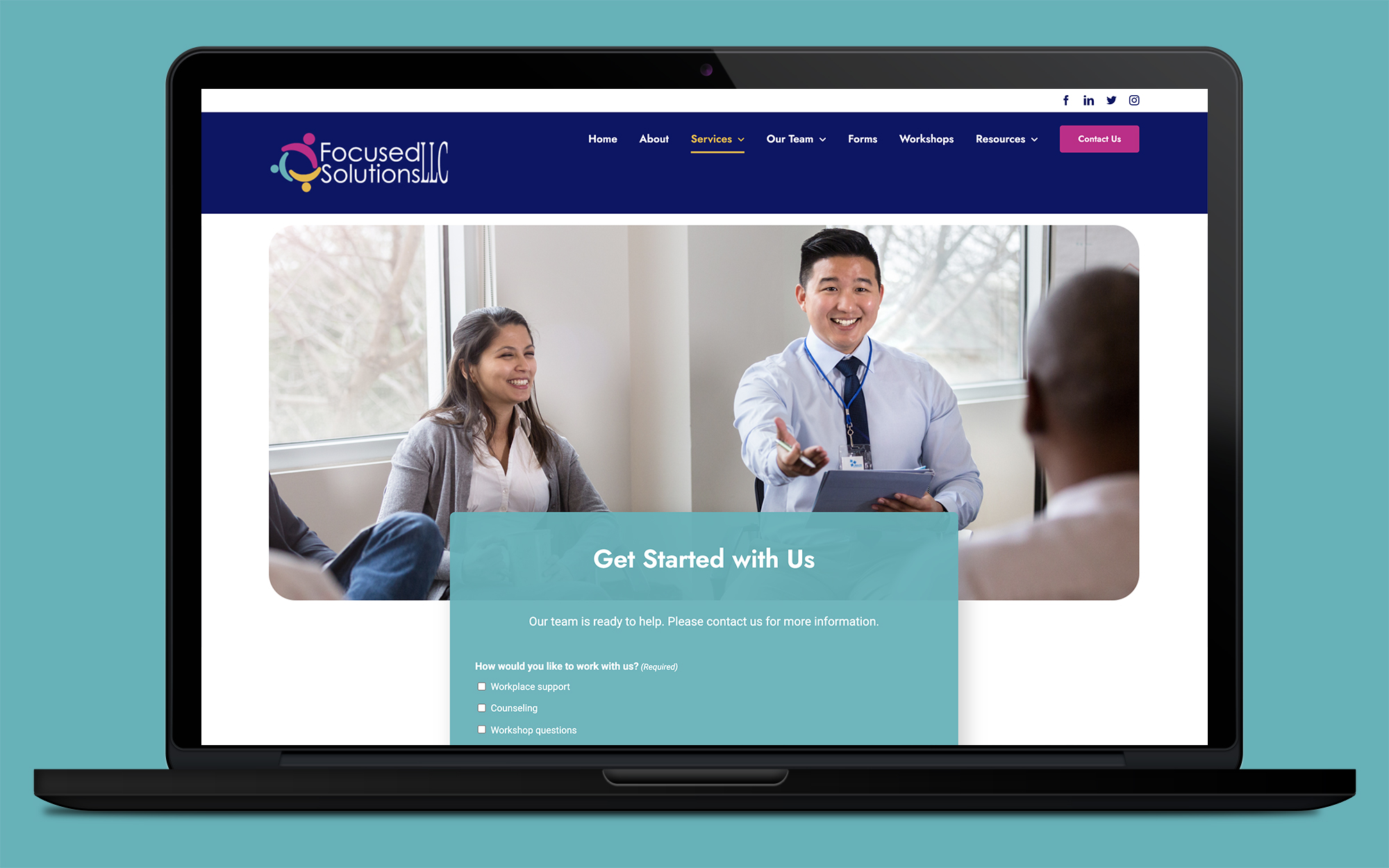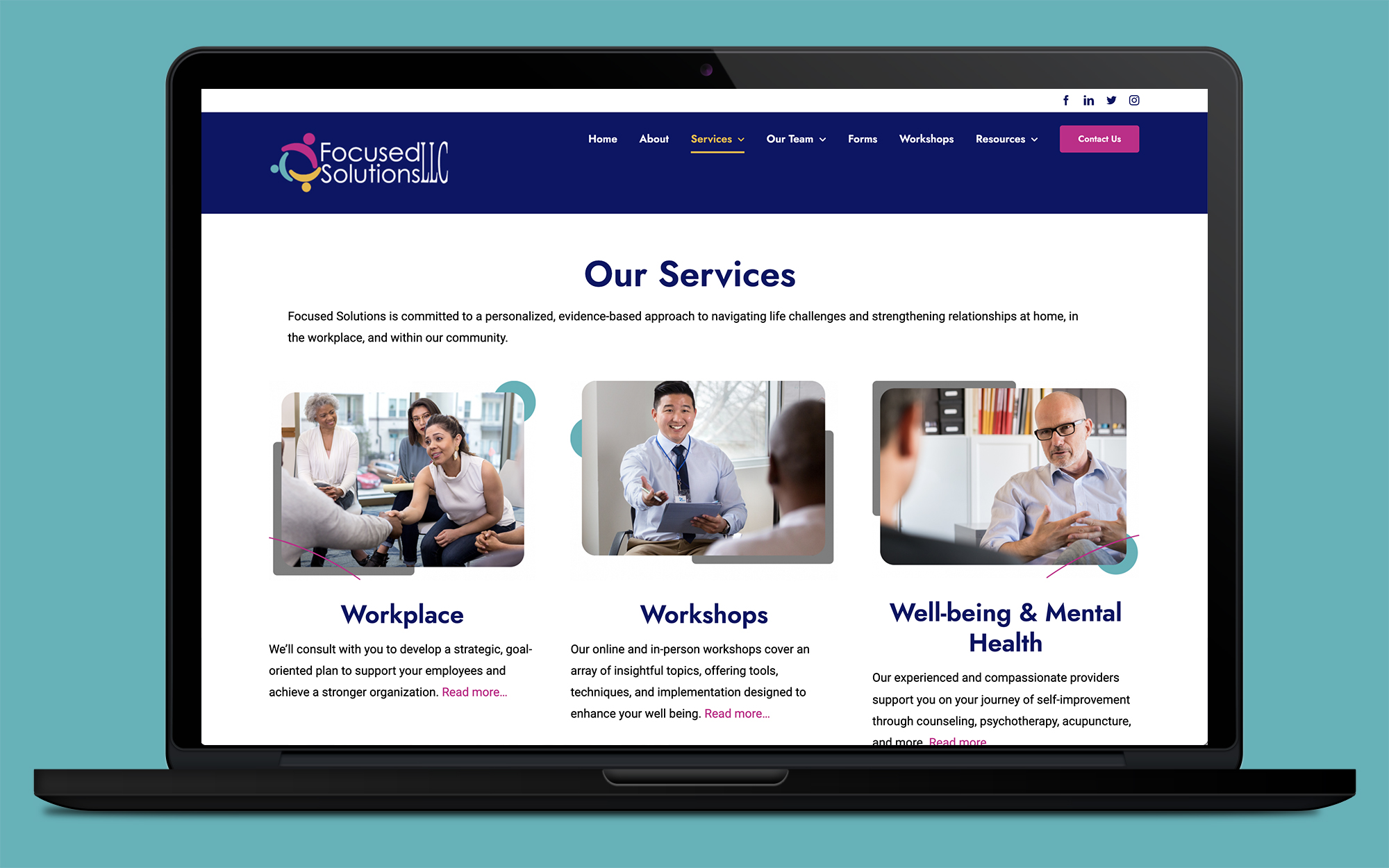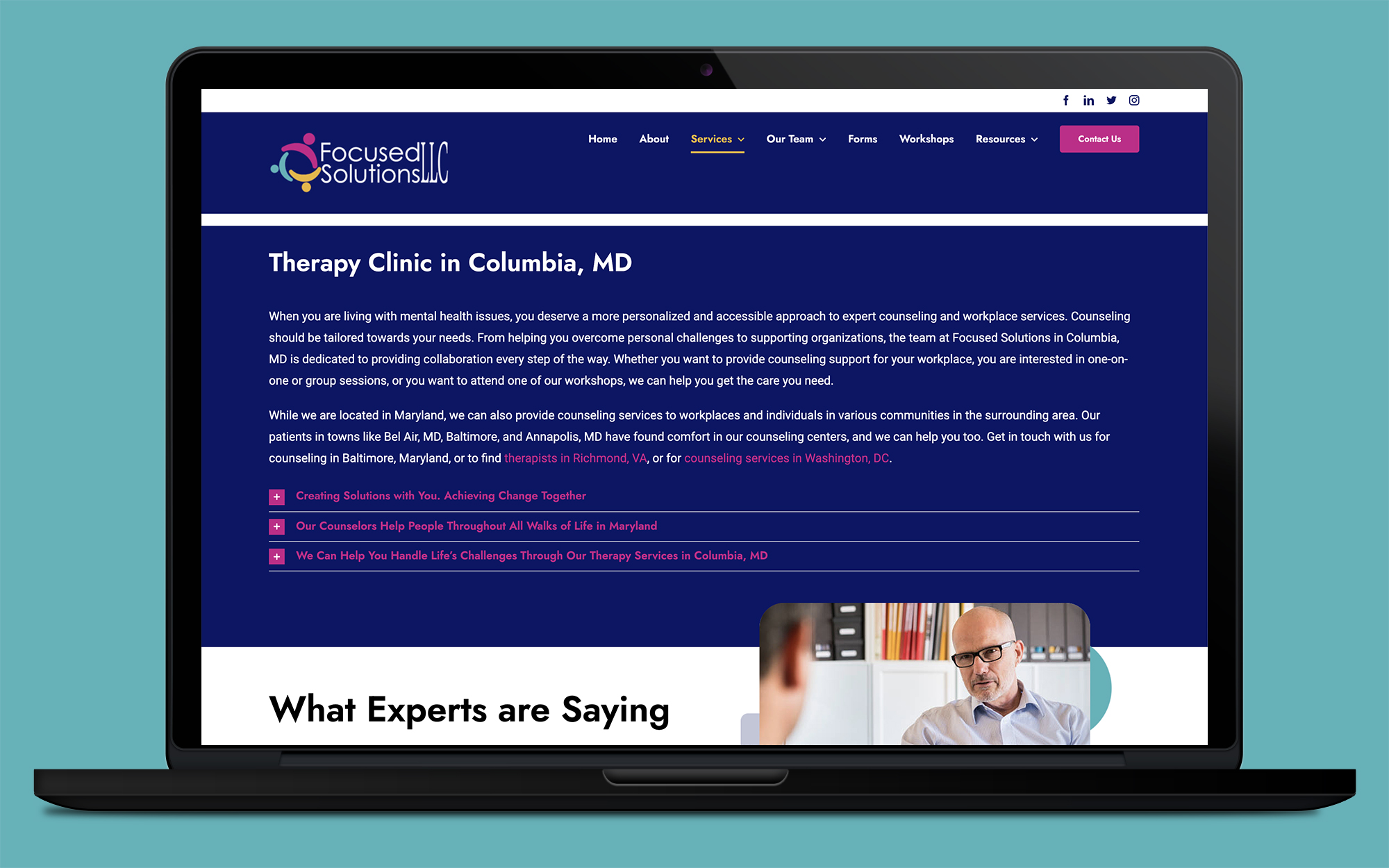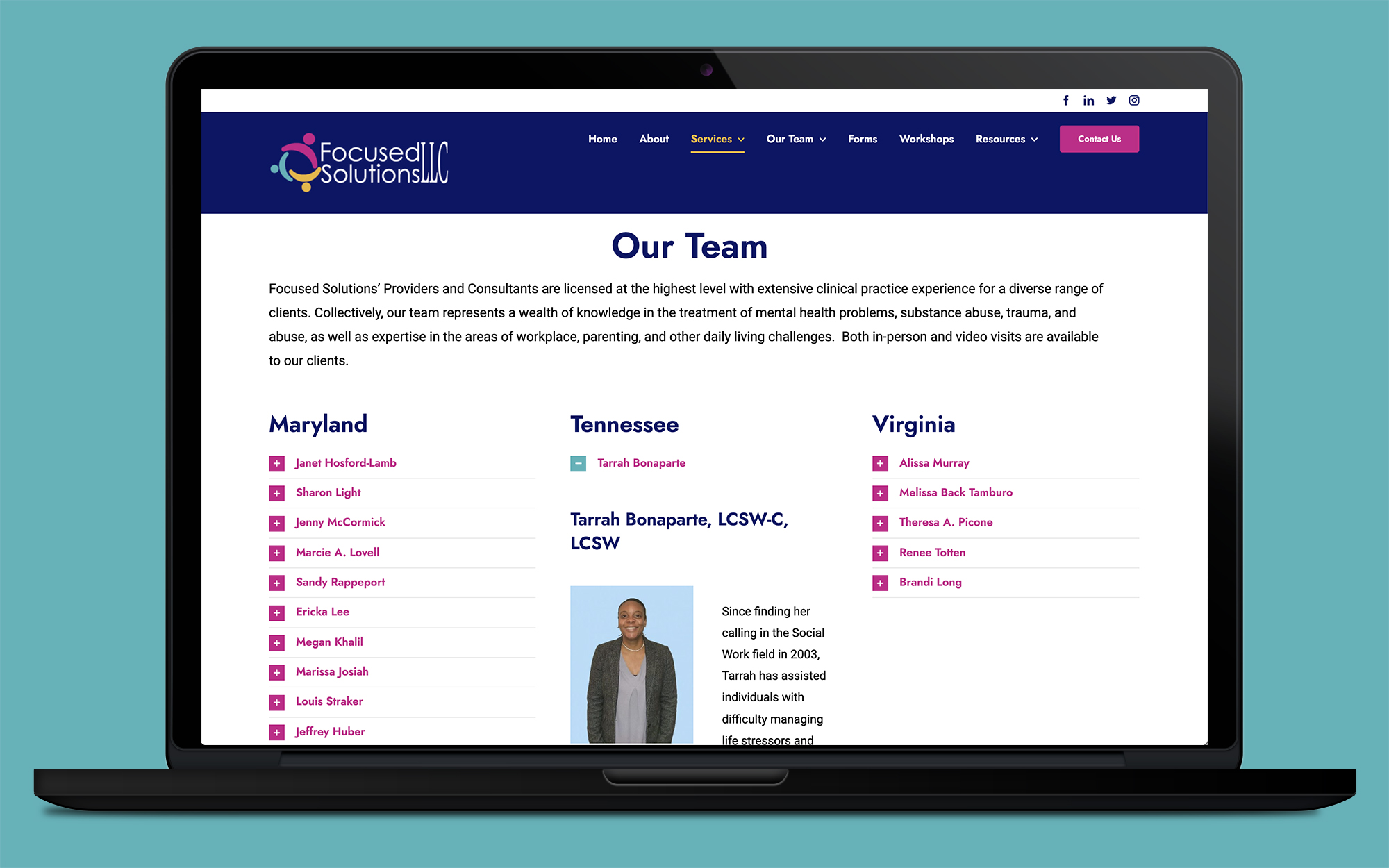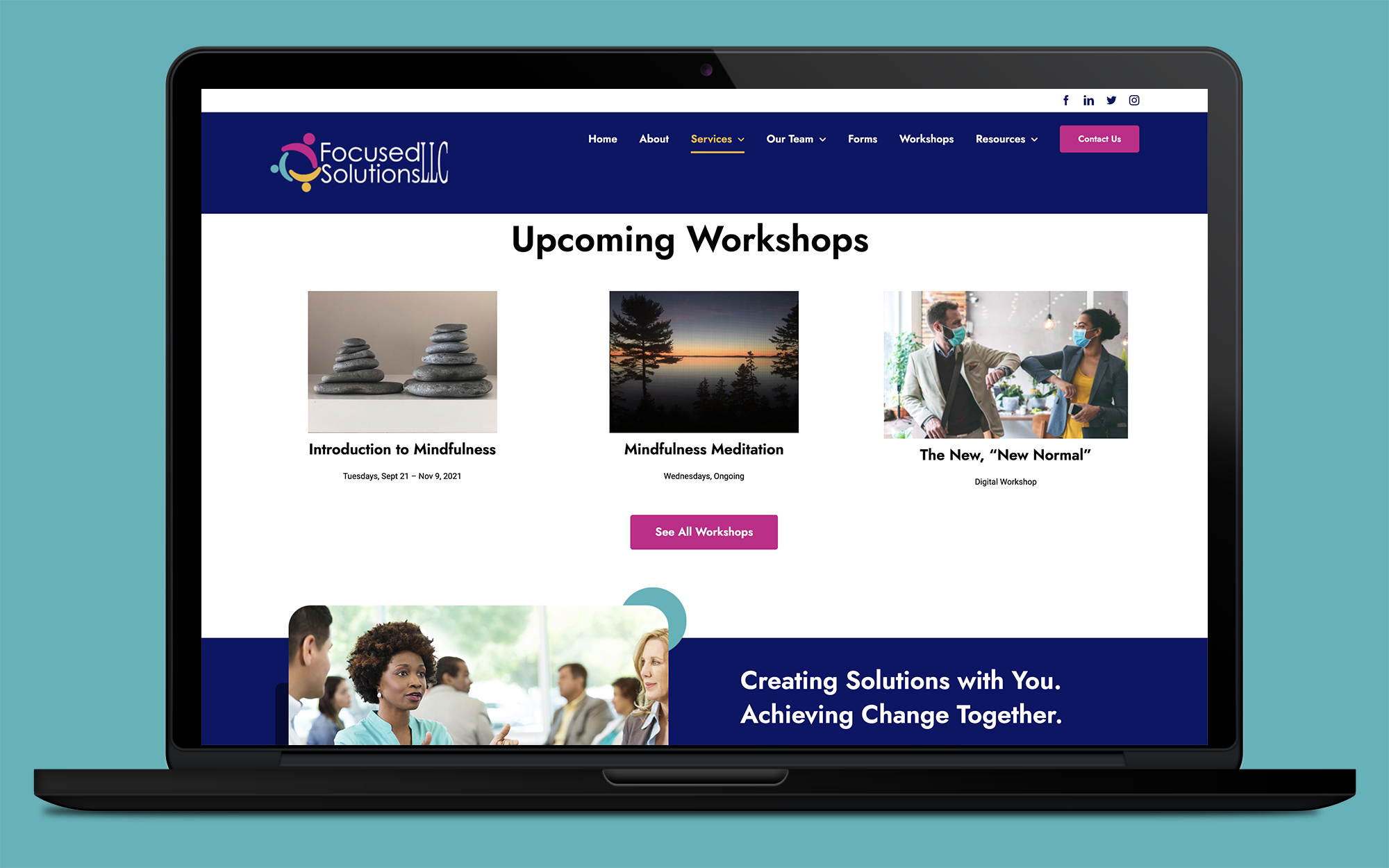 Let's Discuss Your Project.
Based in New Jersey, our boutique digital agency keeps our core team small and our network of handpicked specialists close to give you a more agile and responsive experience. We can't wait to show you.