Case Study: First Presbyterian Marietta – Website Design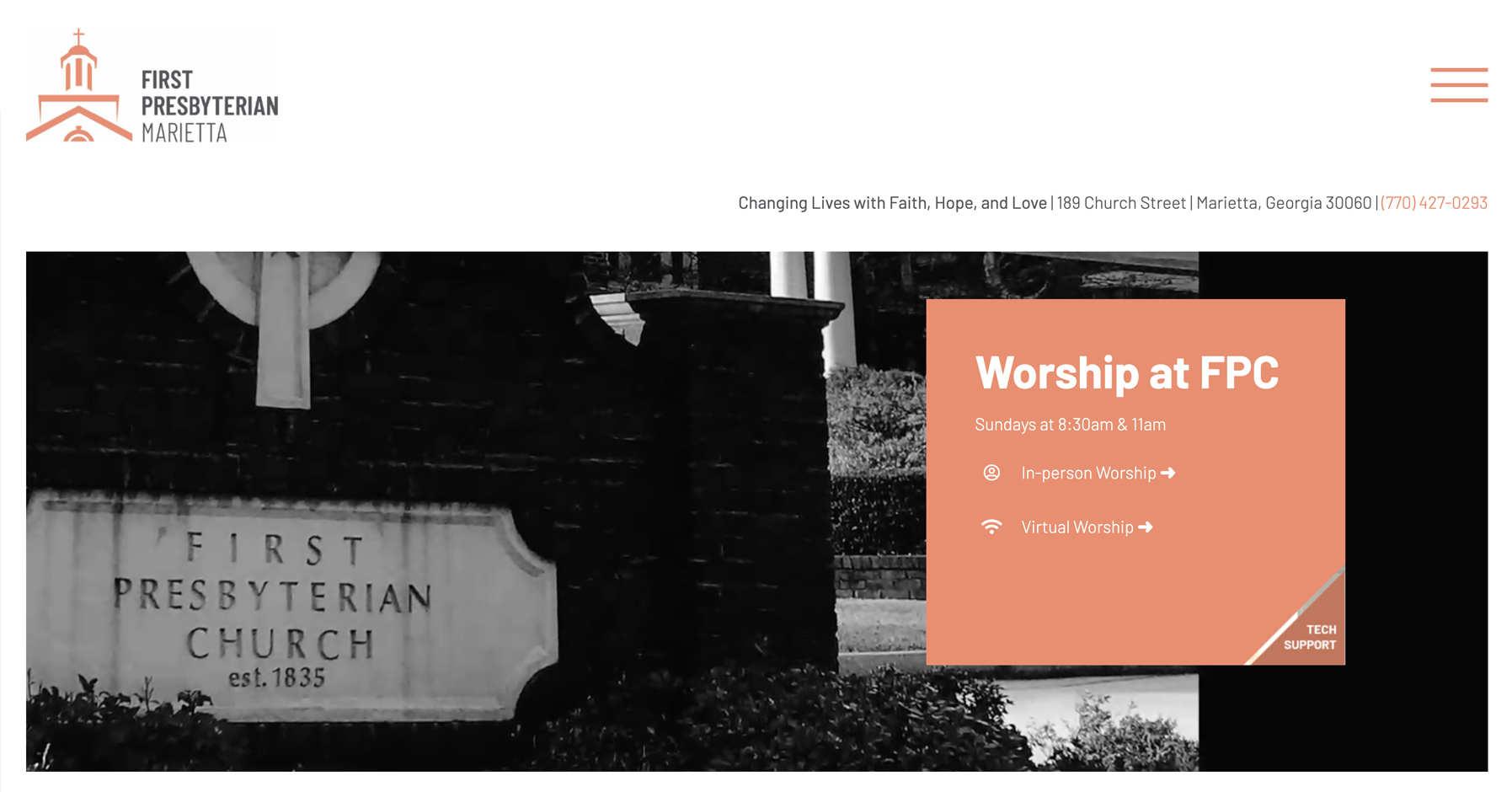 First Presbyterian Marietta
Church Enhances Virtual Capabilities & Accessibility
Improved website functionality connects current and new members
As a result of unnecessary clutter and internal documentation that made navigation too complex for its visitors it difficult, the First Presbyterian Church in Marietta, GA  website needed a complete redesign with a better user-experience. 
Their new site offers an easy and simple mobile-first navigation, allowing prospective members to learn about the mission of the church and the activities/volunteer opportunities available, while giving the congregation an easy way to collect donations. Because of Covid, joining virtual Worship became a critical lifeline for active and prospective members and these links have stayed prominent on the homepage. Most importantly, the site shows the church as welcoming, accepting, warm and inviting – all extremely influential traits to one deciding on a church family to call home.
Now that the site is launched, an SEO campaign will help drive relevant traffic to help grow their membership base as they continue to focus on their mission of changing lives through faith, hope and love.
View the site here.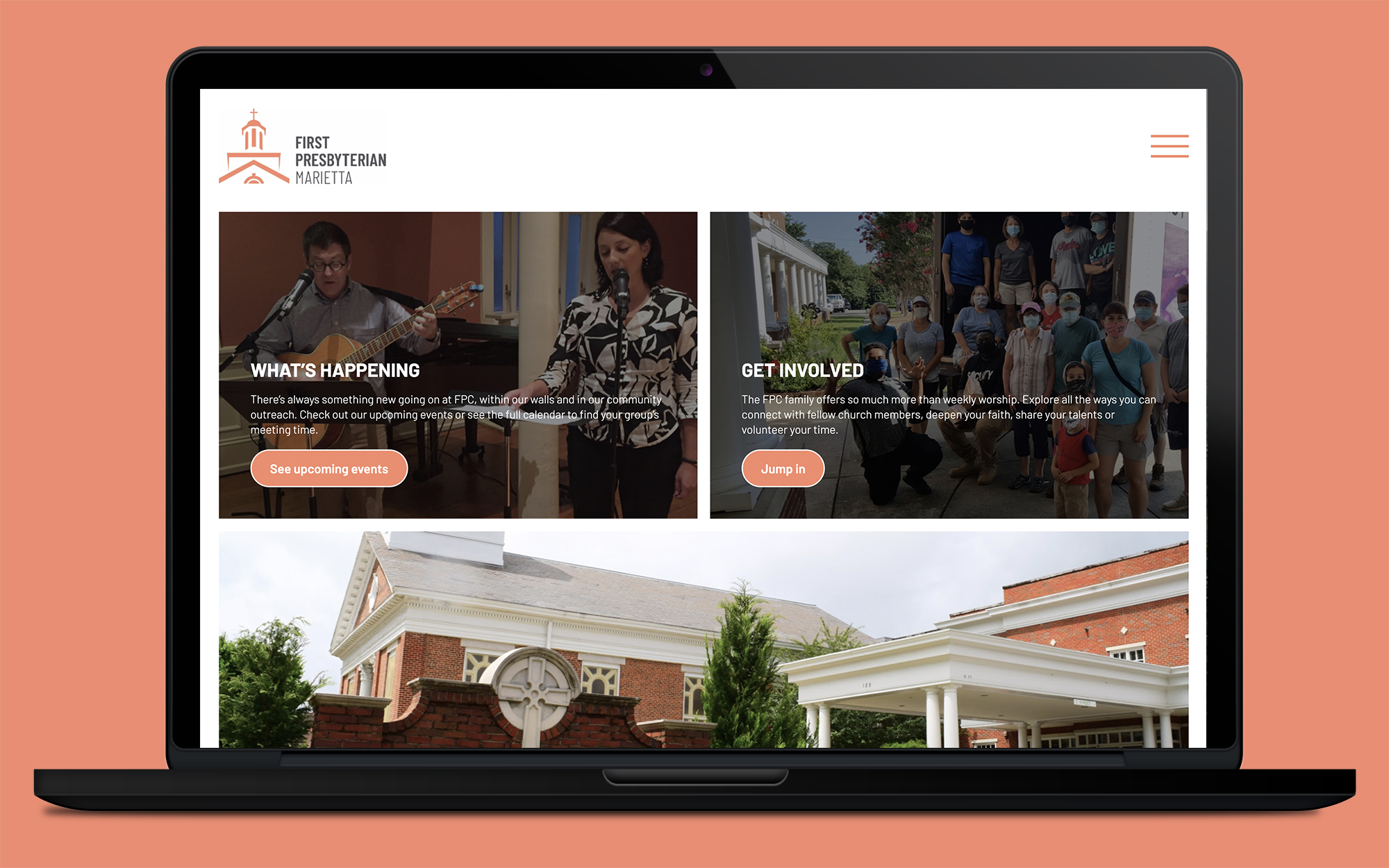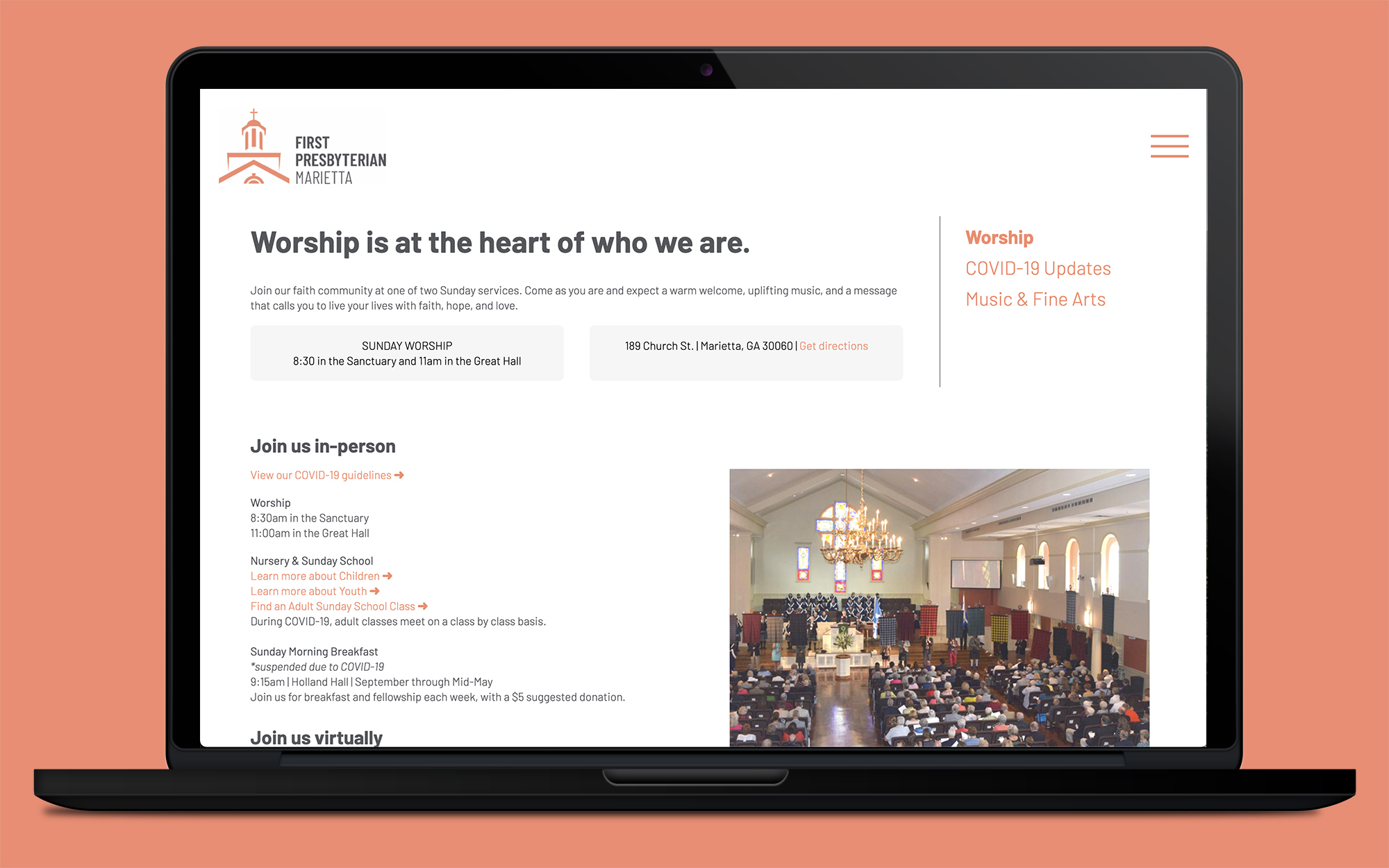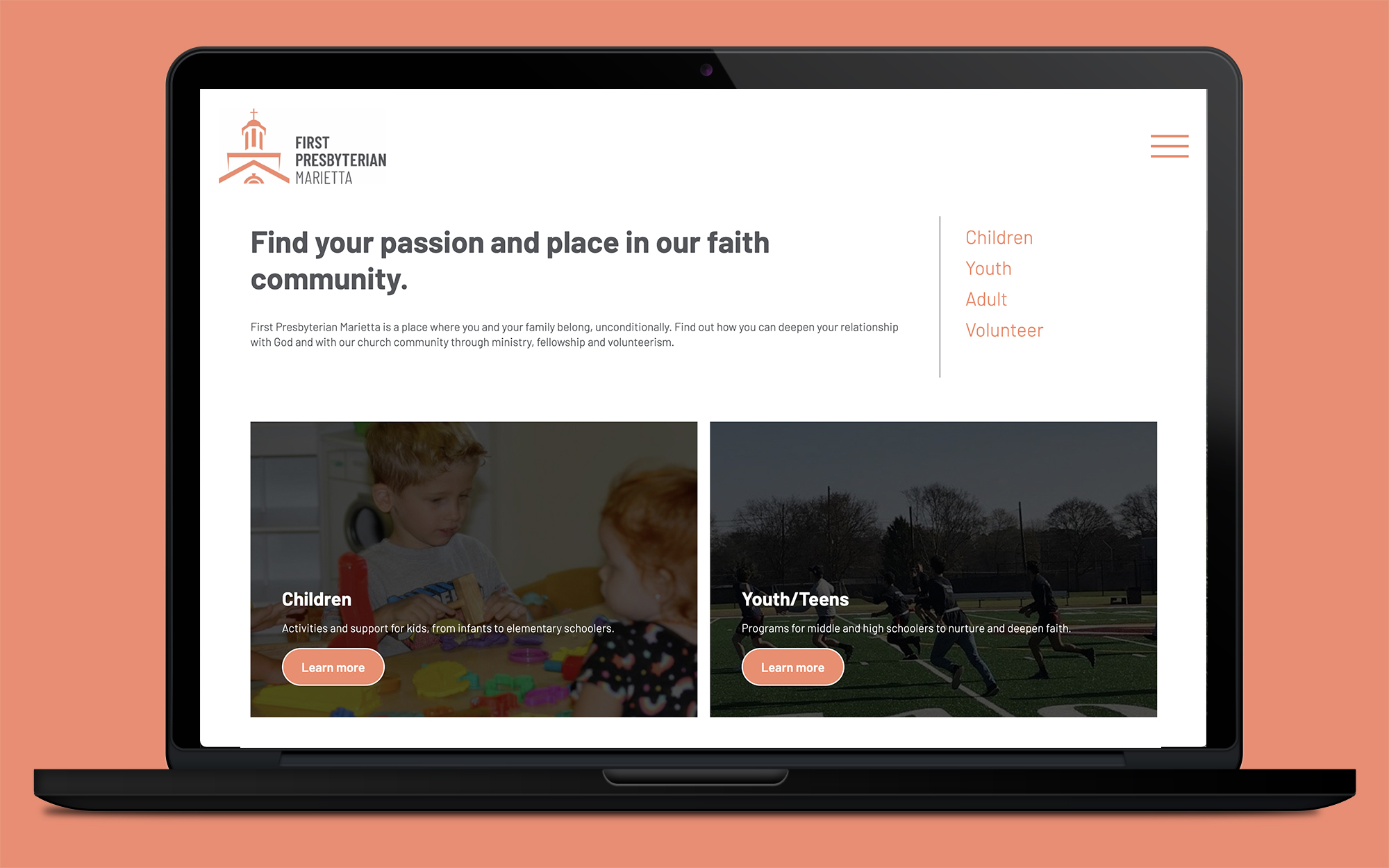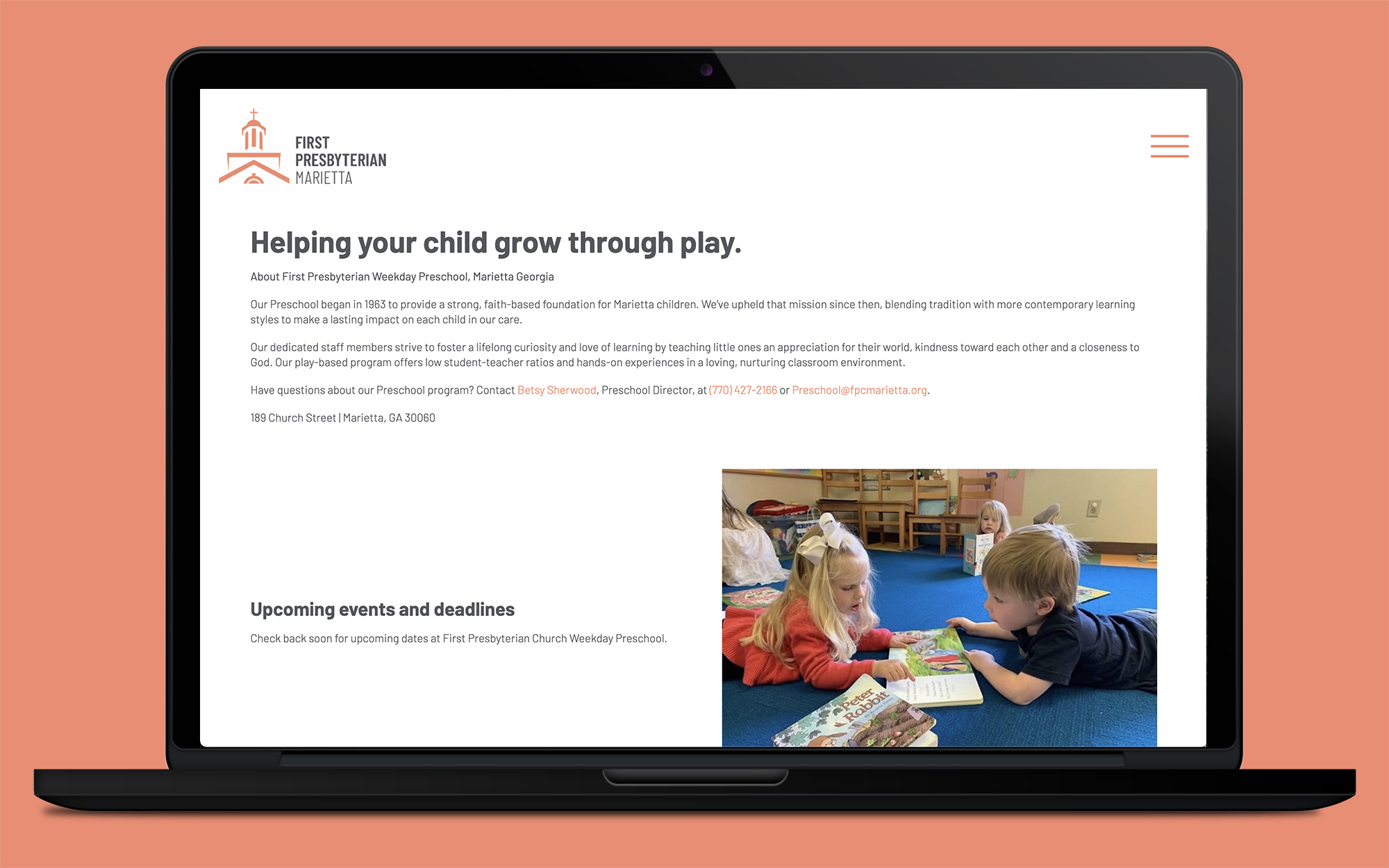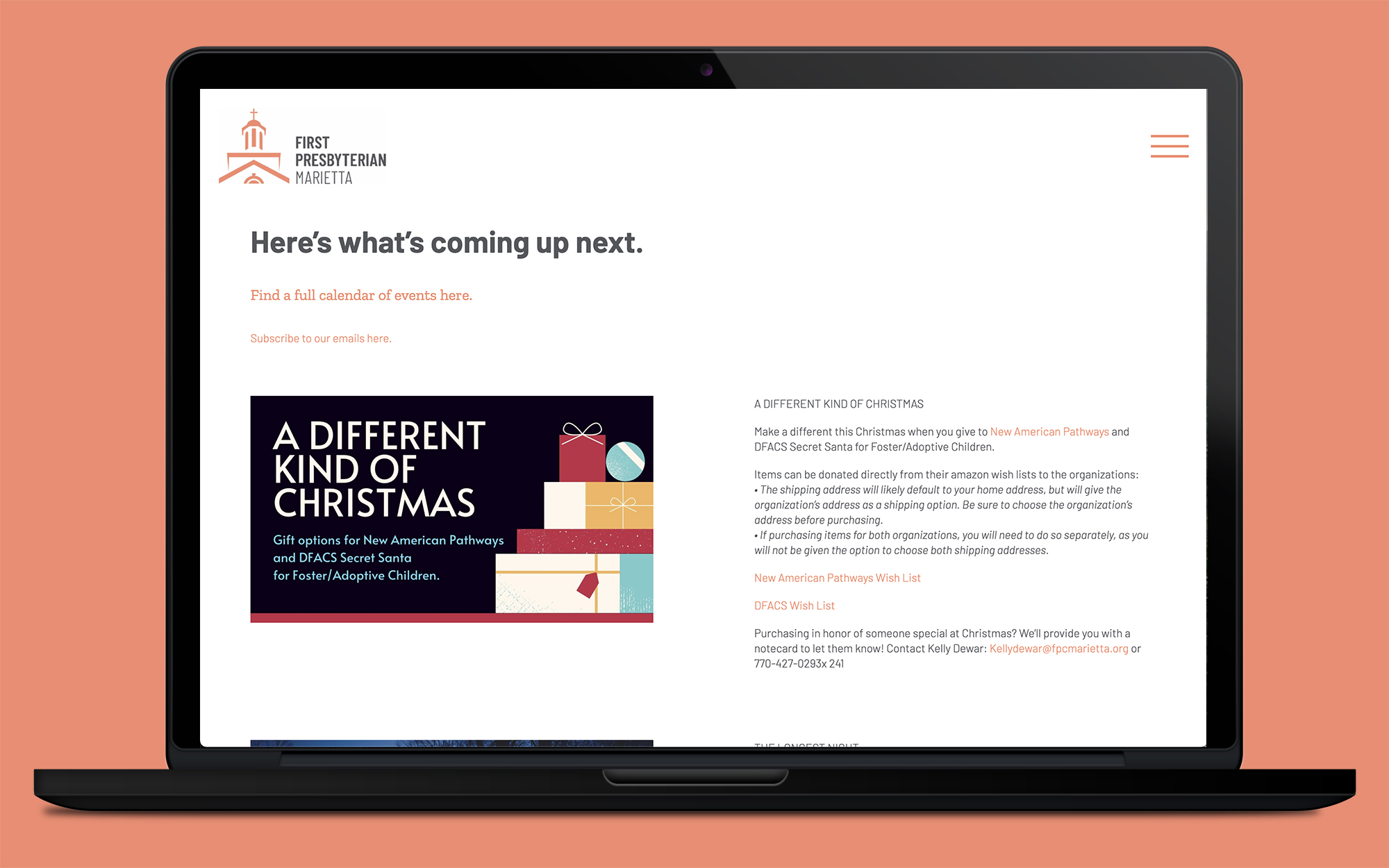 Let's Discuss Your Project.
Based in New Jersey, our boutique digital agency keeps our core team small and our network of handpicked specialists close to give you a more agile and responsive experience. We can't wait to show you.