Case Study: Brilliant Accounting – Website Design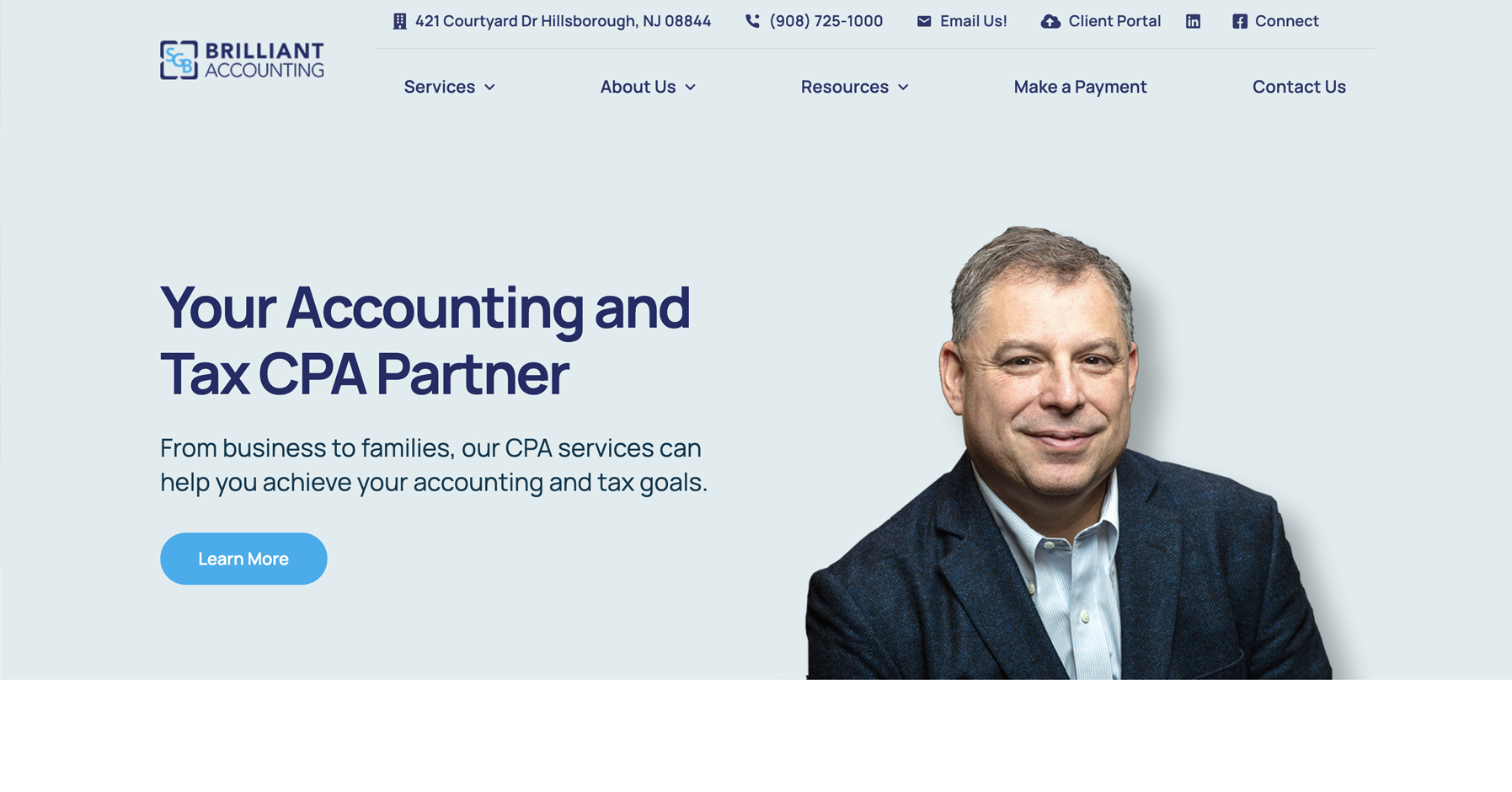 Accounting Firm Improves Site Functionality with New Host
New WordPress platform gives old site enhanced user experience
Stephen Brilliant, owner of Brilliant Accounting, CPA was having serious trouble with his website when he came to shyft digital. The current platform that it was on was challenging for making updates and sometimes the site would be down and he couldn't figure out why. shyft helped support Brilliant Accounting in the short term, completing web updates and maintenance, until the firm was ready to move the site to a more stable environment. We moved the site over to a mobile-friendly WordPress platform, keeping most of the content and design intact. The site offers an easy breakdown of the services the CPA firm offers, a way to pay your invoice, access to the client portal and an in-depth resources section for download of important and helpful educational information for clients.
We also implemented a blog section and write monthly blog content that is shared on the website and the firm's social media channels to provide educational information on 'all things accounting' to the firm's target audience.
View the site here.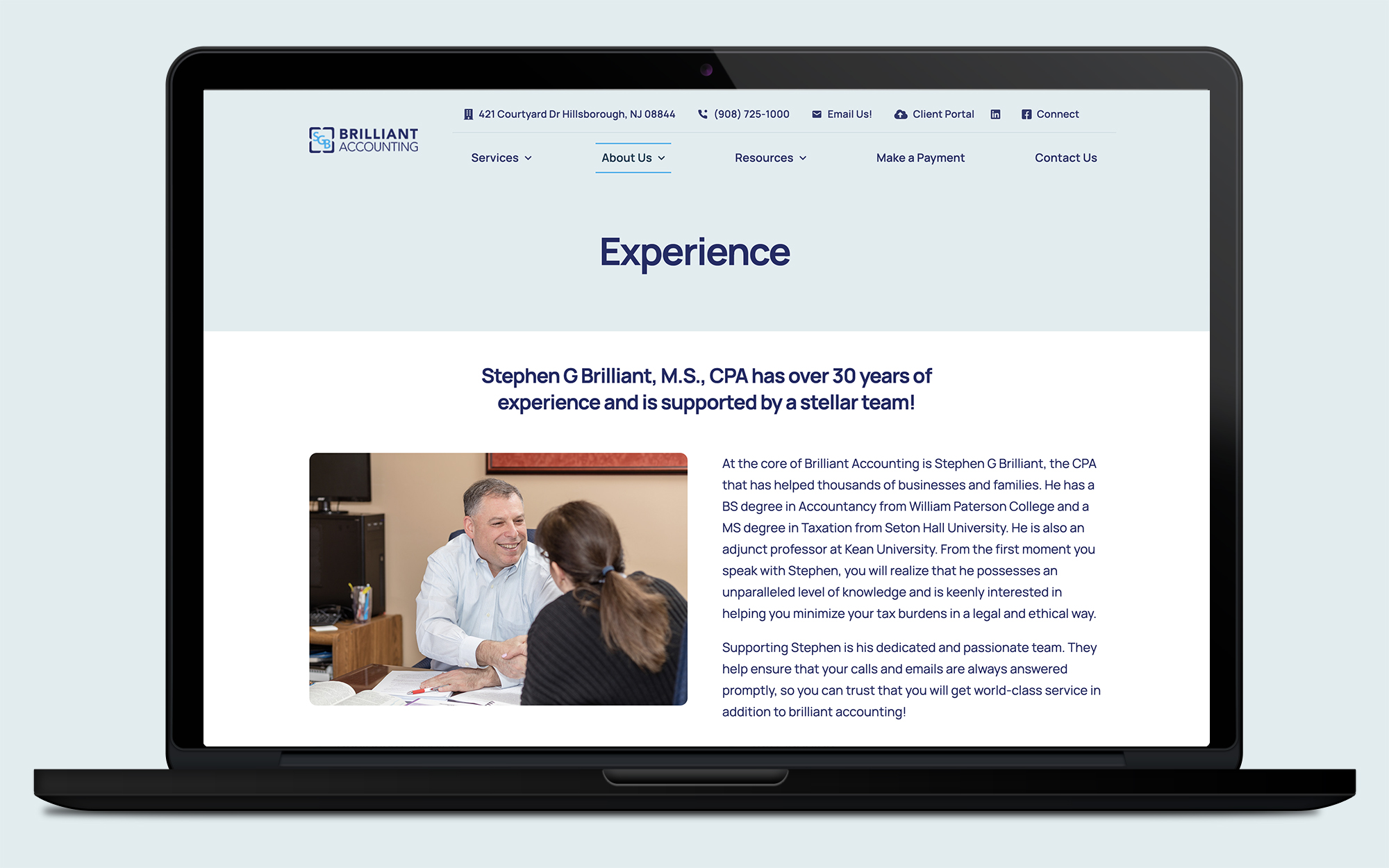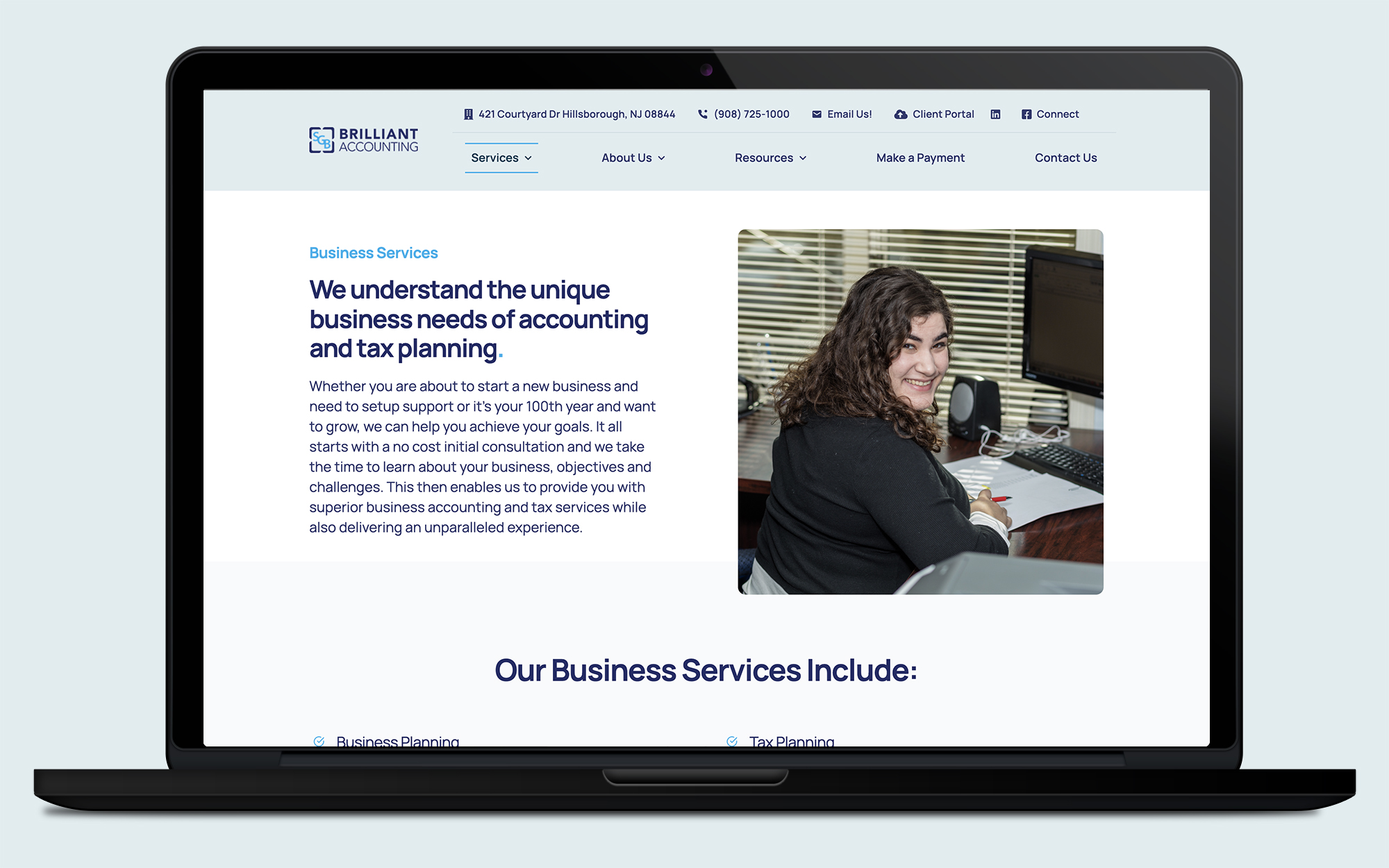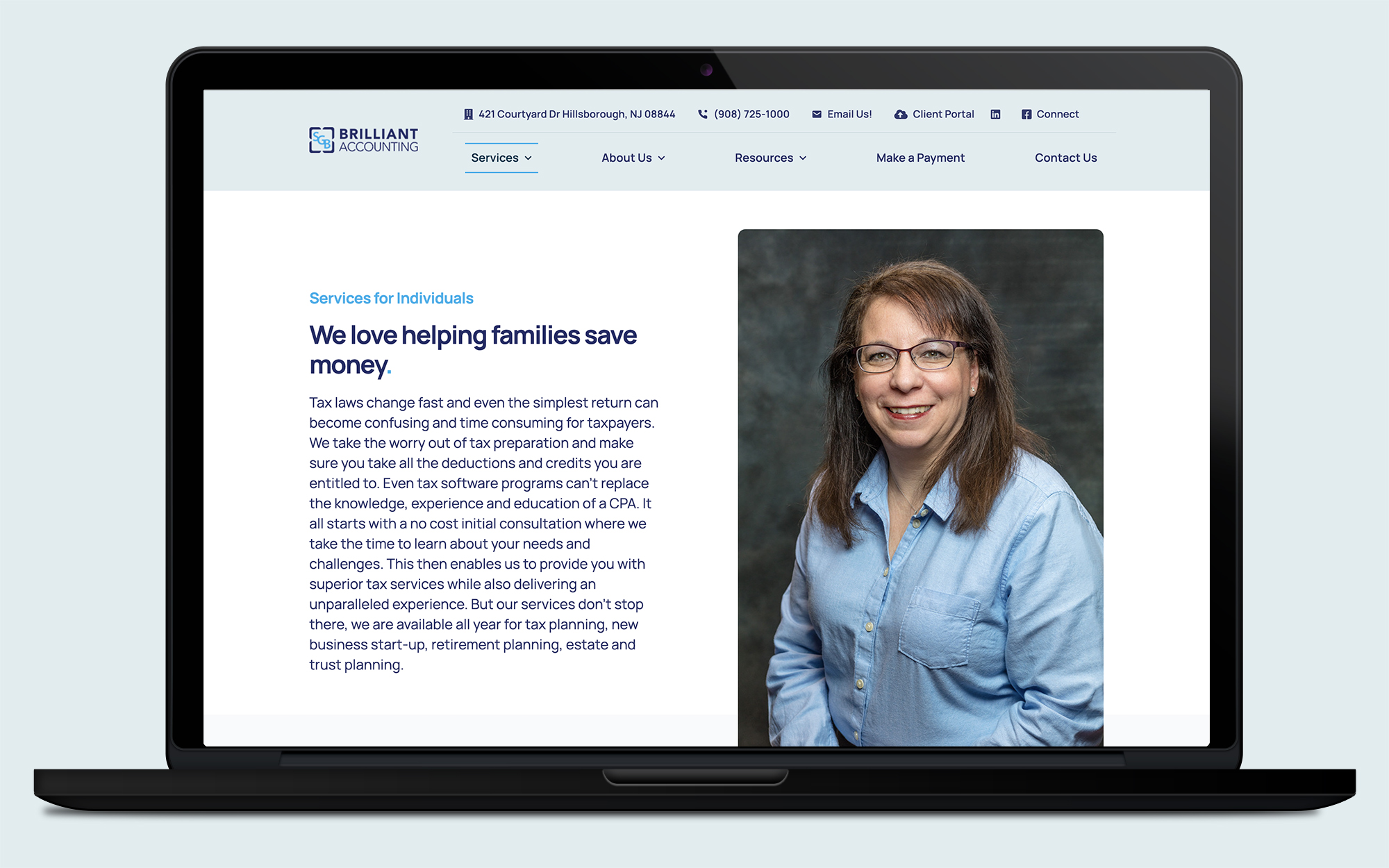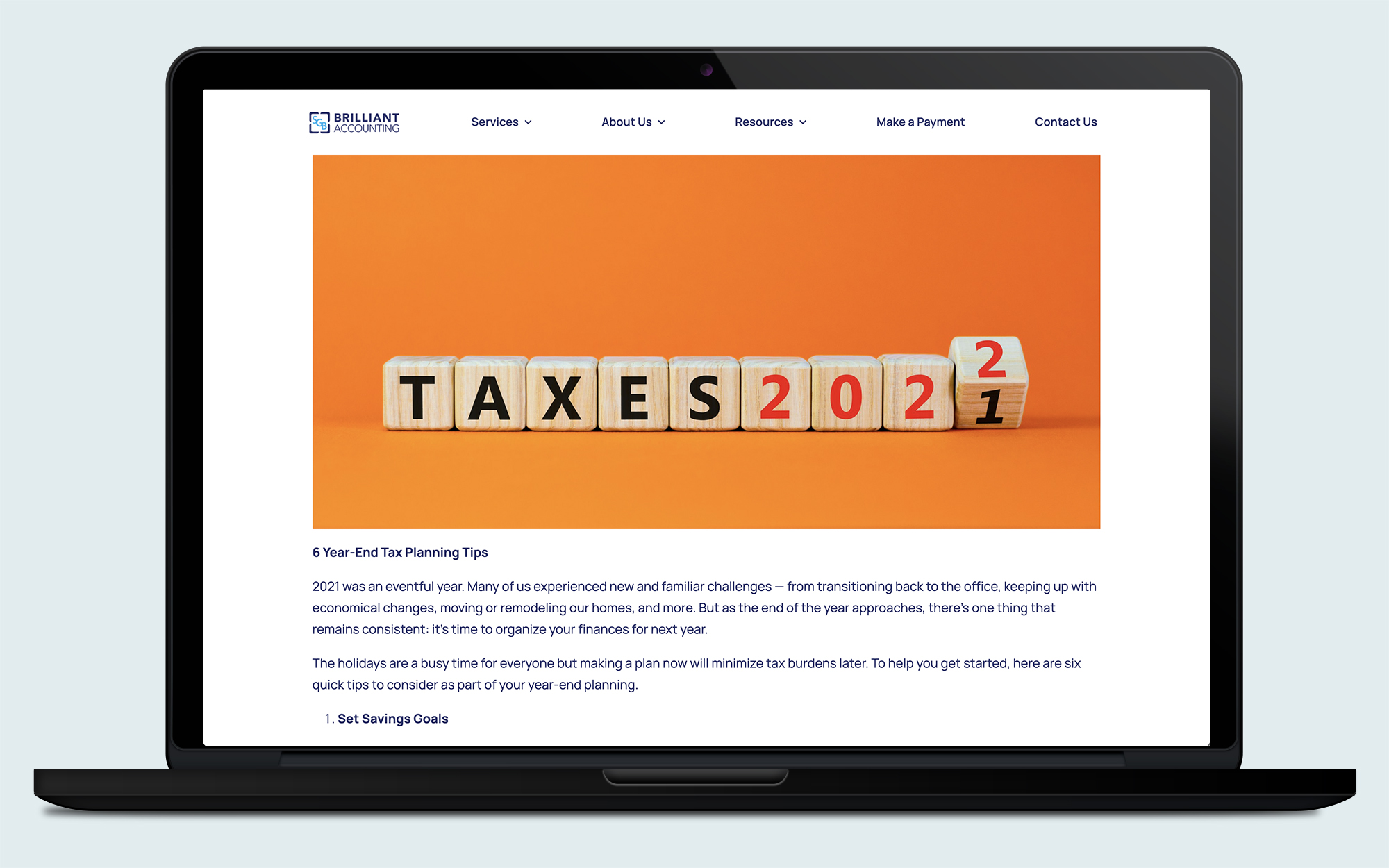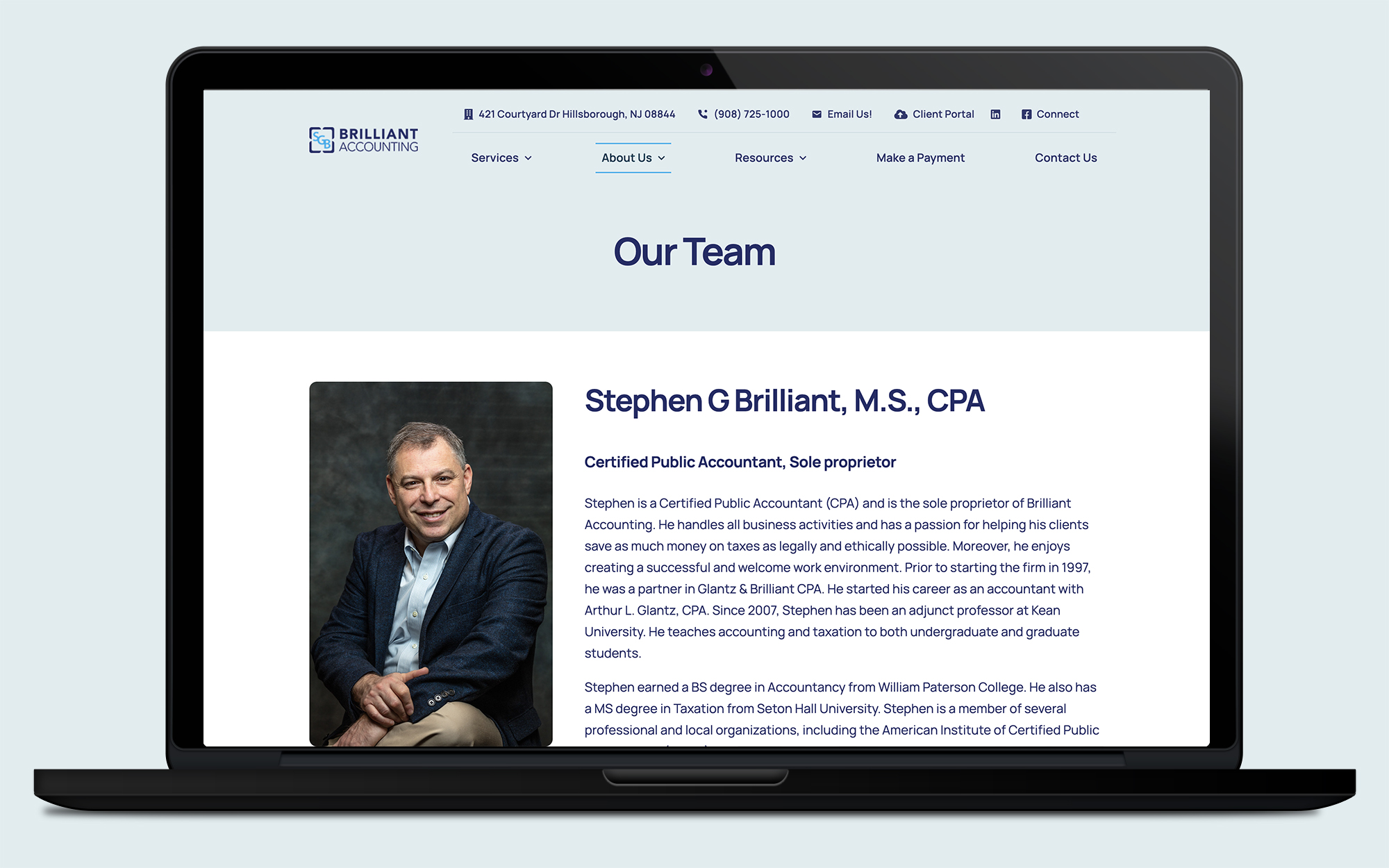 Let's Discuss Your Project.
Based in New Jersey, our boutique digital agency keeps our core team small and our network of handpicked specialists close to give you a more agile and responsive experience. We can't wait to show you.