Case Study: Spera Electric – Website Design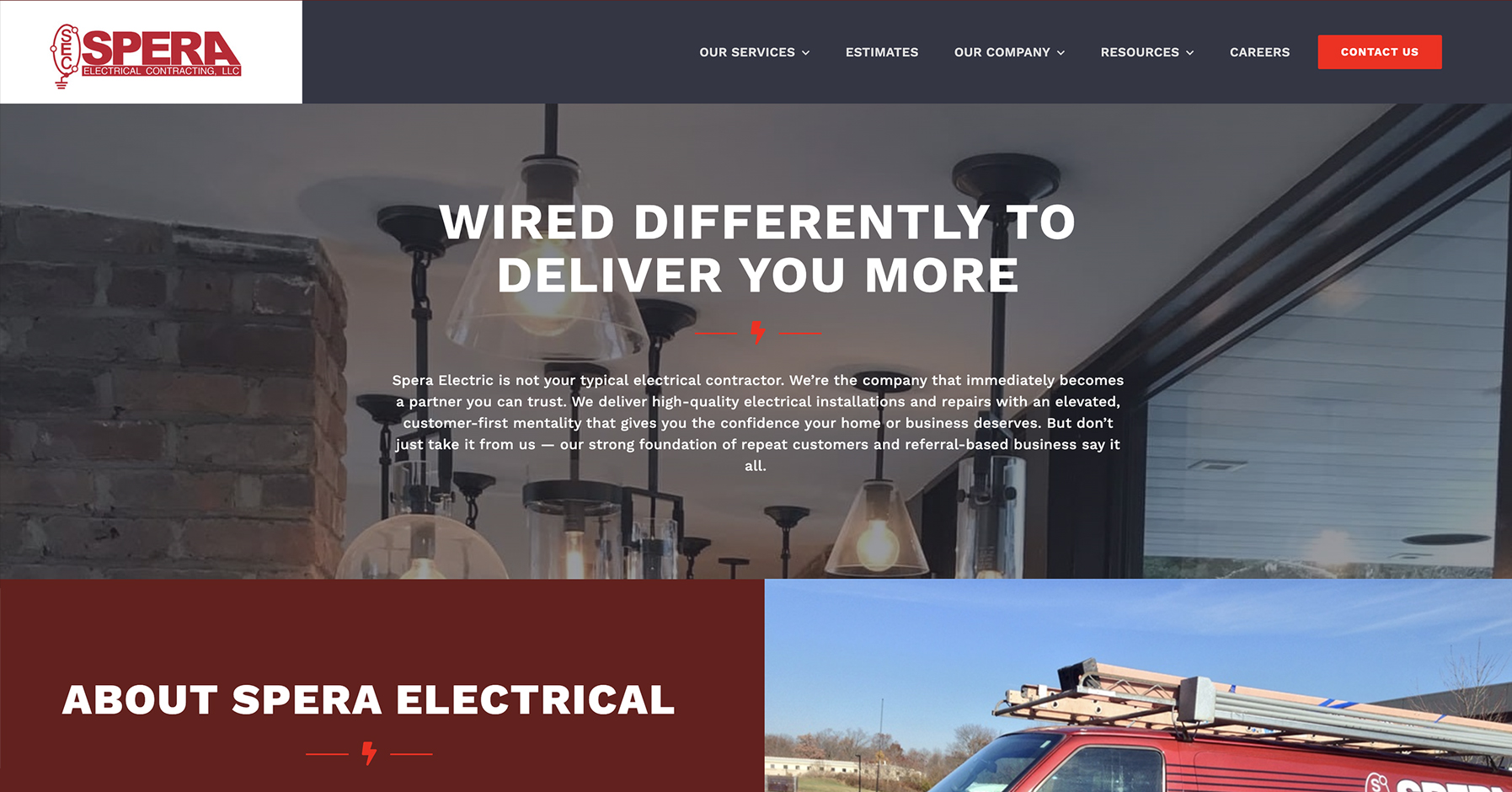 New Mobile-Friendly, Multi-Purpose Site Elevates Electric Company Brand Presence
Outdated, hard-to-navigate site gets customer-focused, SEO-optimized refresh
Representing a new tagline of "Wired Differently to Deliver You More," Spera Electric was eager to bring their website design up to the same standard of reliability and quality as their service. Their current site was outdated in its look and feel, and its navigation was far from easy. Its mobile site was also completely separate from its desktop version, hindering not only its customer experience, but also its SEO optimization.
shyft helped Spera create a new, mobile-friendly site with multi-faceted functionality. An integrated careers page allows potential electricians to apply directly through the site, while new content and brand messaging better tell their story and represent their business in a more compelling, authentic, and helpful way. The site also has unique page URLs for their services offered to boost their SEO ranking and help potential customers find the information they need.
View the site here.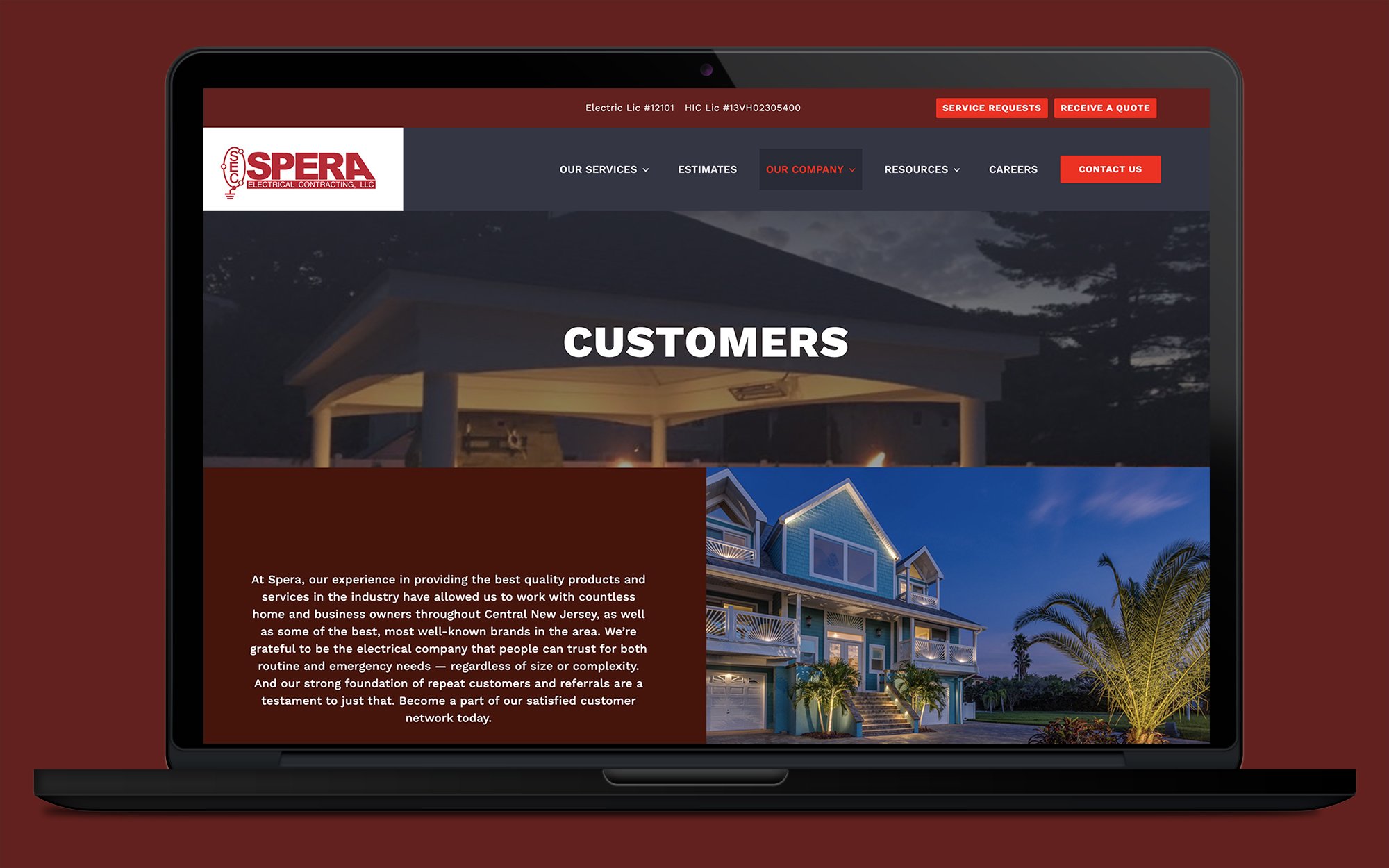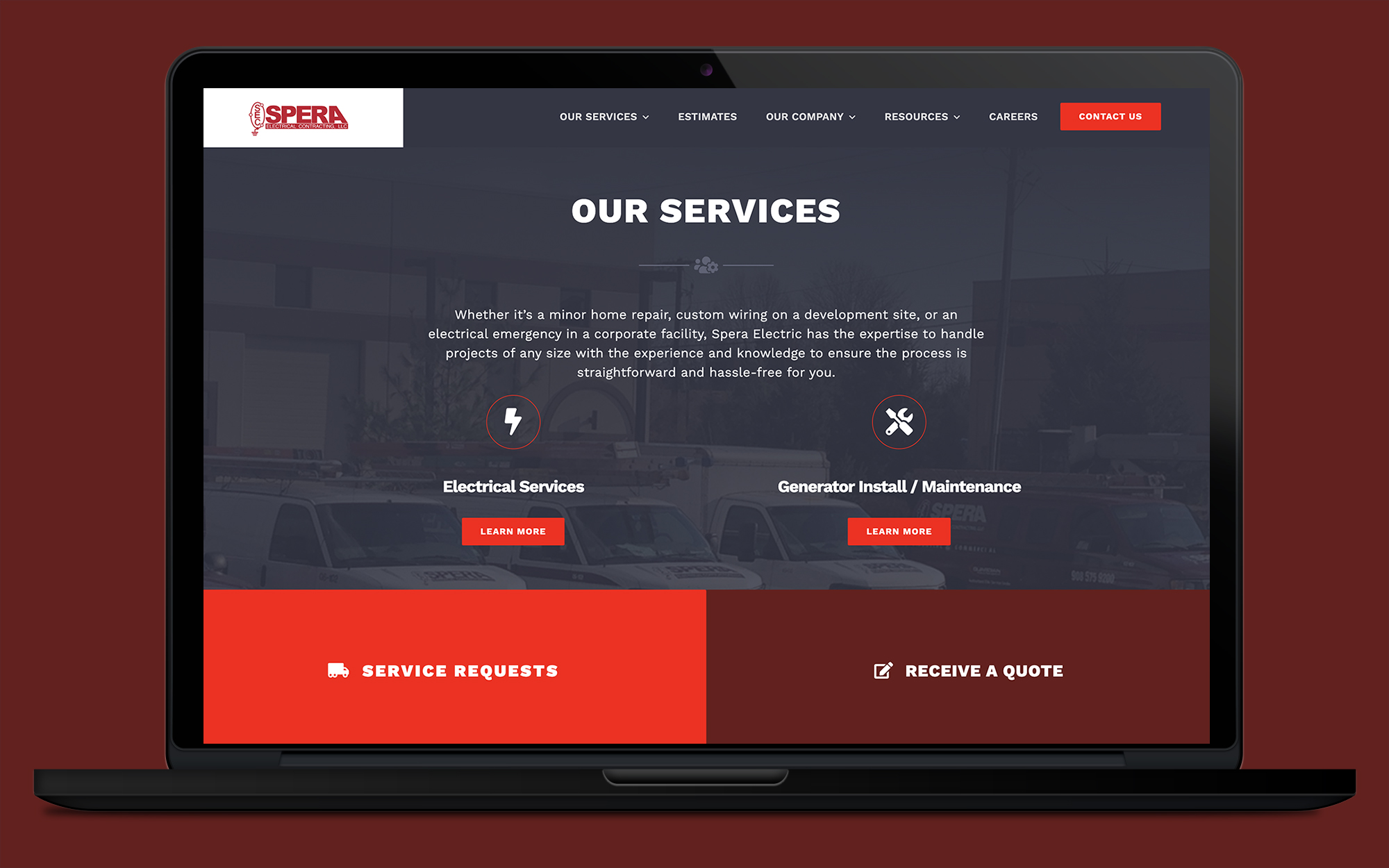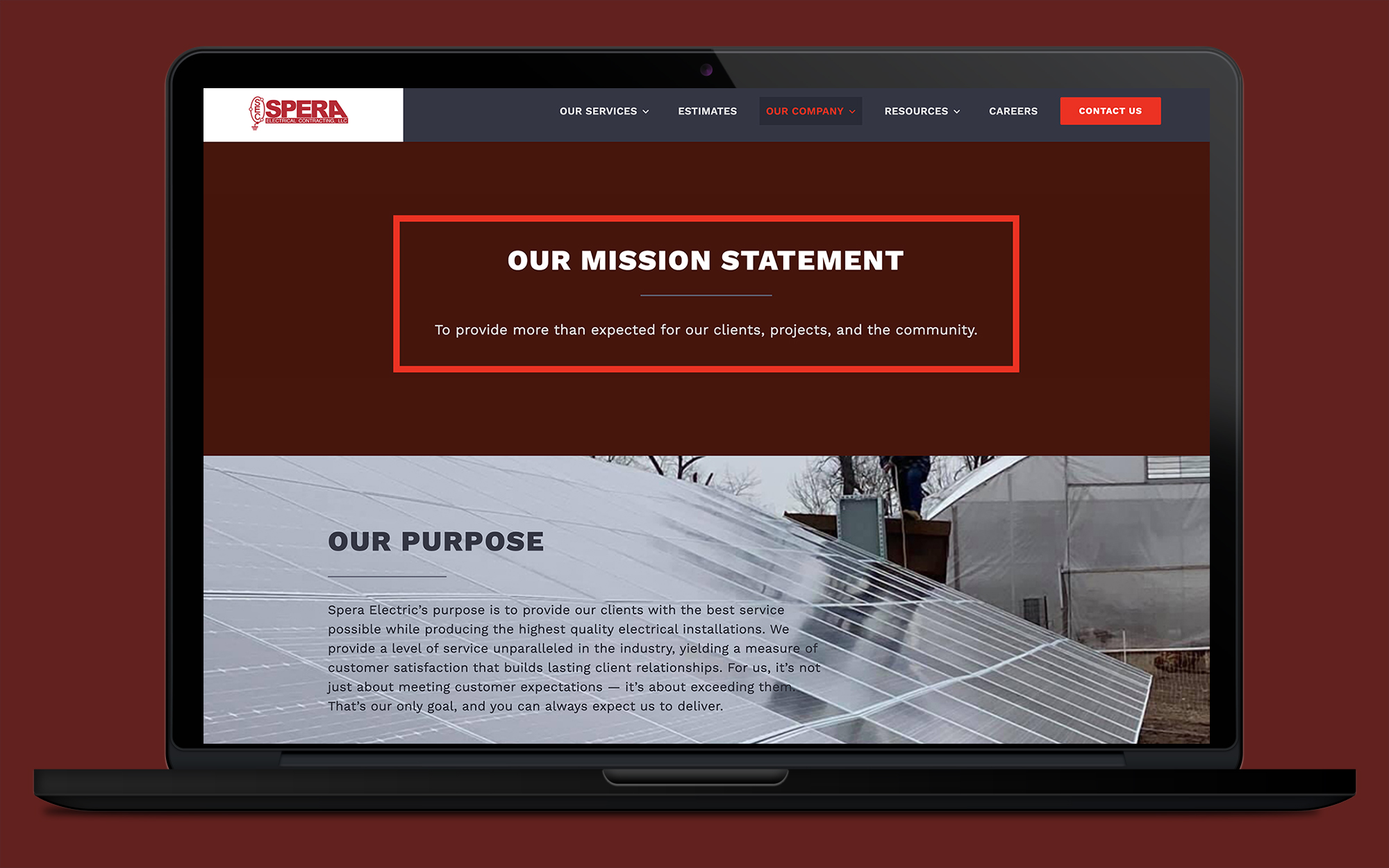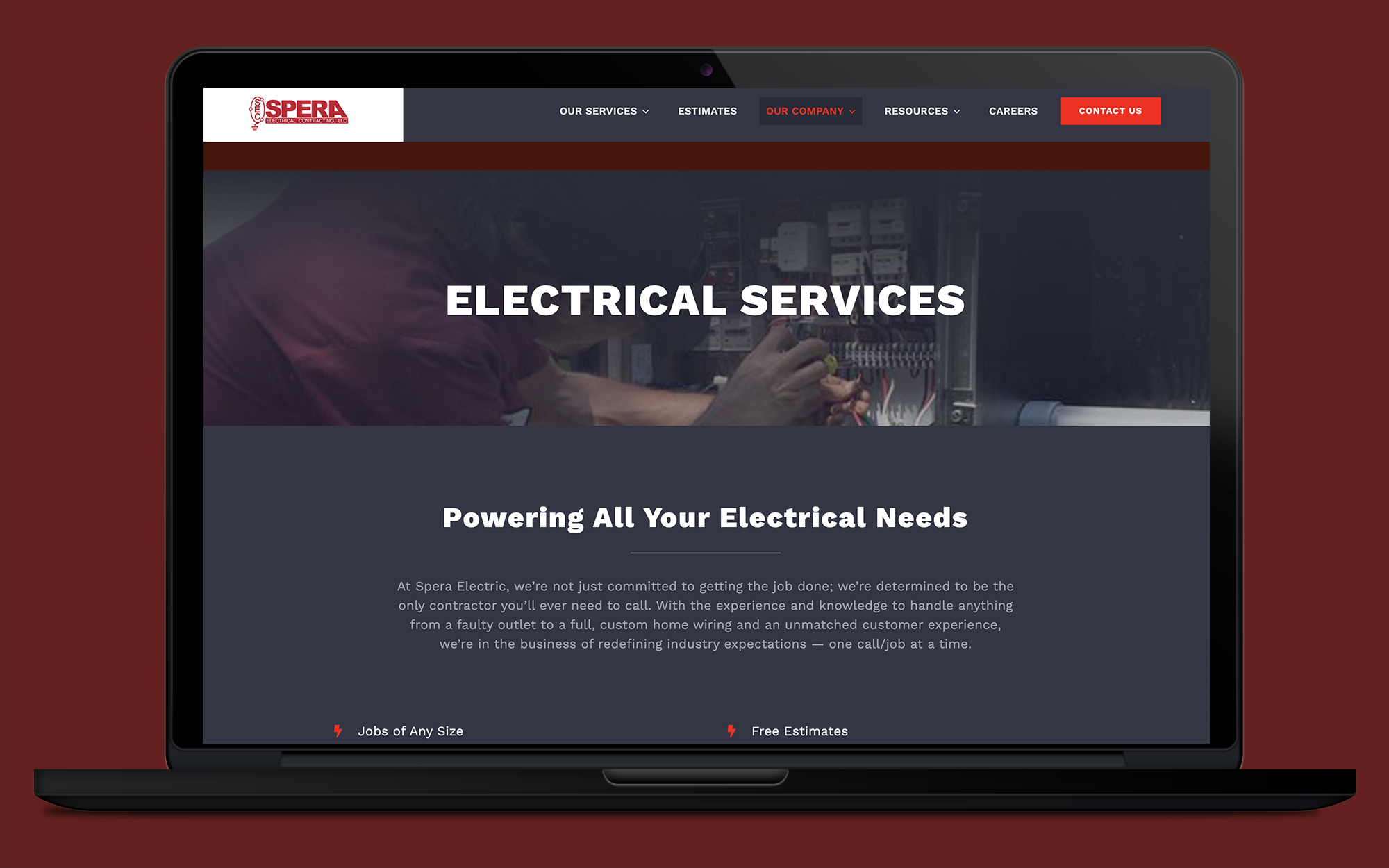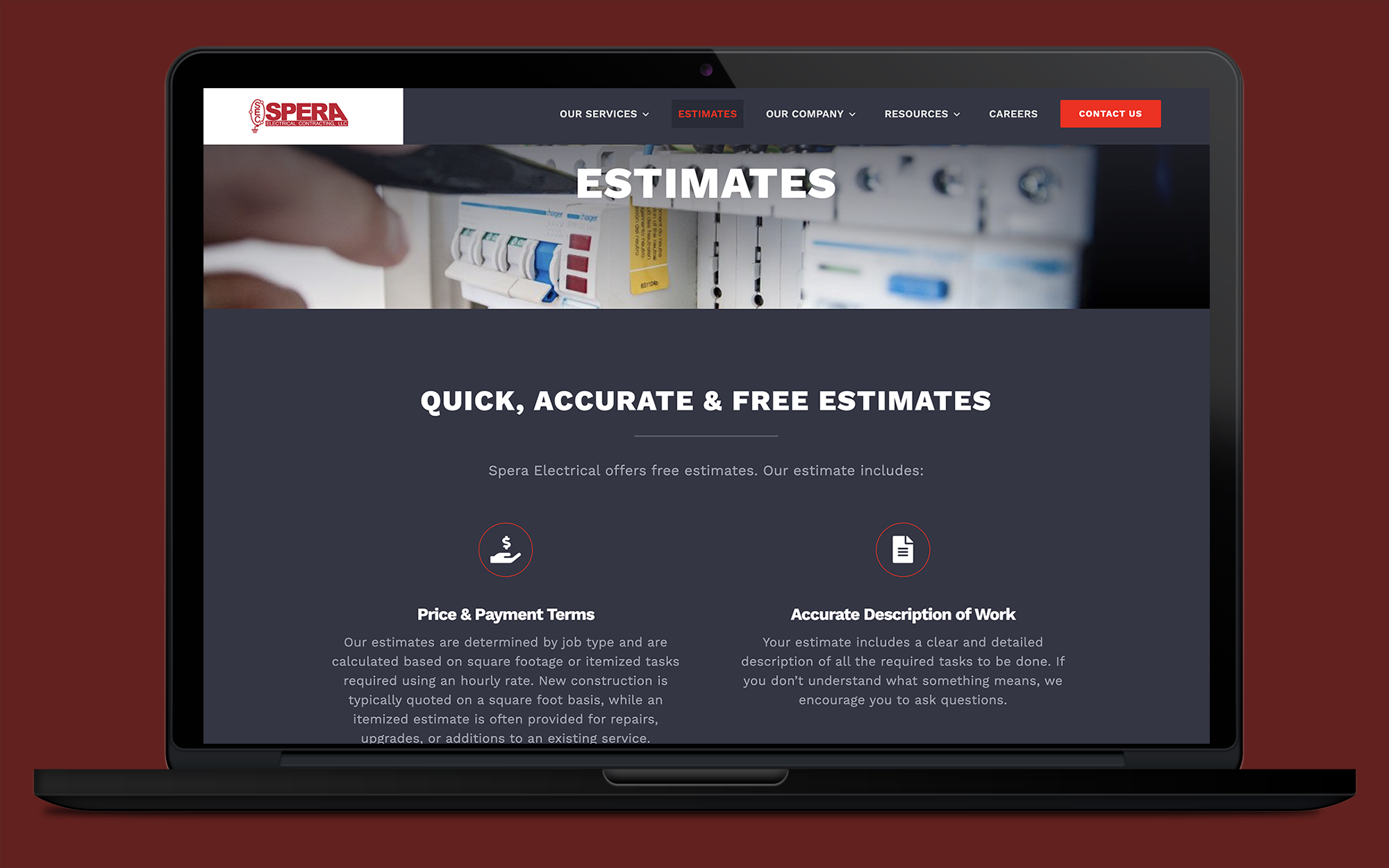 Let's Discuss Your Project.
Based in New Jersey, our boutique digital agency keeps our core team small and our network of handpicked specialists close to give you a more agile and responsive experience. We can't wait to show you.