Case Study: Northeast Group – Website Design and Development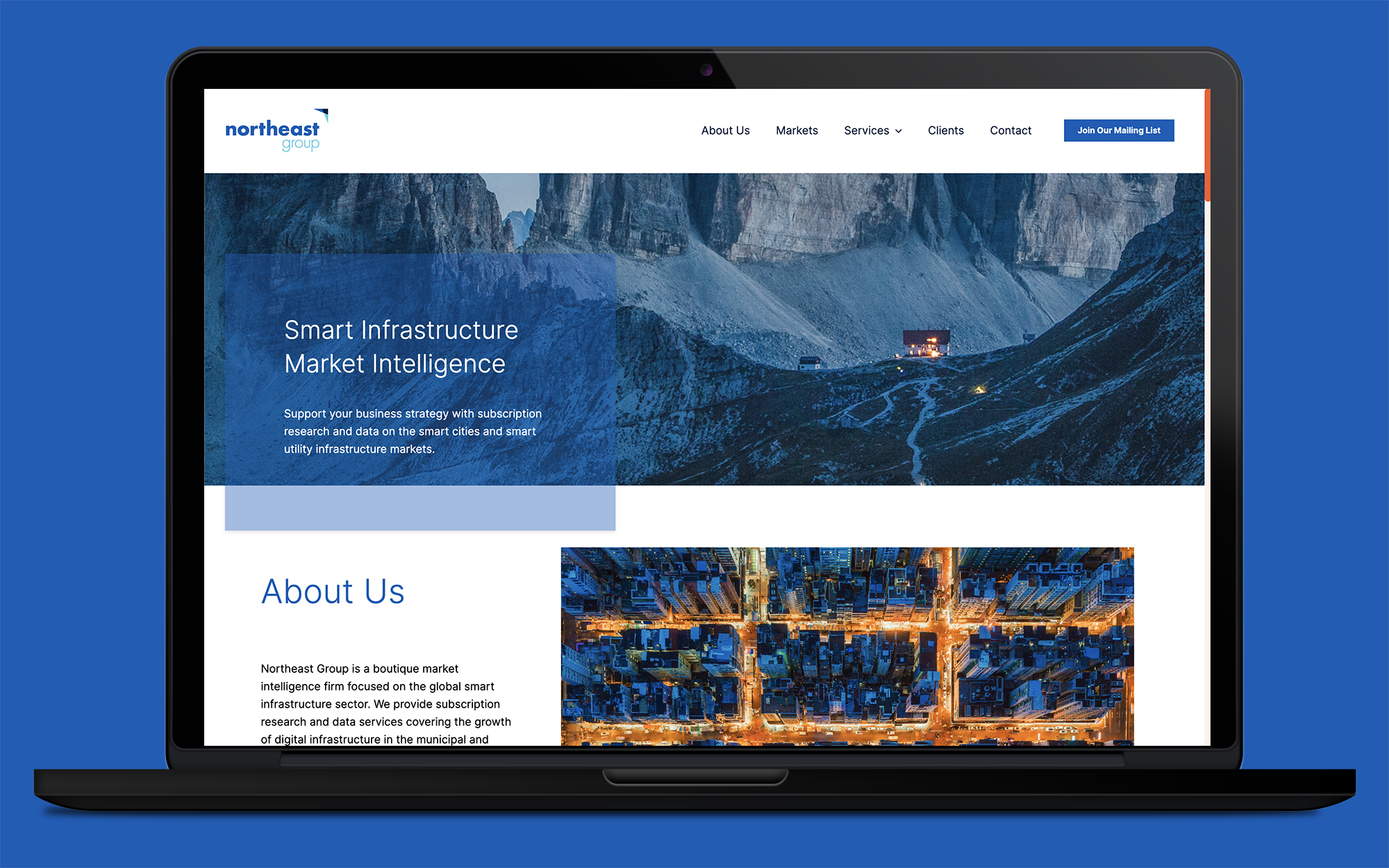 Refreshed Site & Logo Meet Market Intelligence Firm's Innovation Standards 
Improved functionality, mobile-friendly capabilities take brand next level
The Northeast Group, LLC came to shyft for a redesign of their website and a slight brand refresh after realizing that they were not presenting their business in a professional manner to their clients and customers with their brand assets.
They are a boutique market intelligence firm focused on the global smart infrastructure sector and they provide subscription research and data services that cover the growth of digital infrastructure in the municipal and utility sectors.
The existing logo had a basic text treatment as a logo; the website was outdated in look and feel, and was difficult to navigate with too much content on the site that overloaded the user experience. In addition, the site was not mobile friendly, so navigating the site on a mobile device was a challenging experience. With much of their business coming from connections at tradeshows, a mobile experience is a necessity.
shyft first created a new logo that represents Northeast Group, LLC as a modern professional business, using colors that still align with their existing brand. The icon incorporates an abstract arrow that points northeast as well as towards the future. The arrow has an overlay feature that represents a grid and infrastructure – representative of their business.
The new website now offers a clean and sophisticated layout, offering an easy way to find the markets they serve and the clients they offer research to. A visitor can easily navigate through the types of research they offer by scrolling through their new research catalogue and easily contact them for more information on their subscription services or custom research offerings.
View the site here.

Logo Before    |     Logo After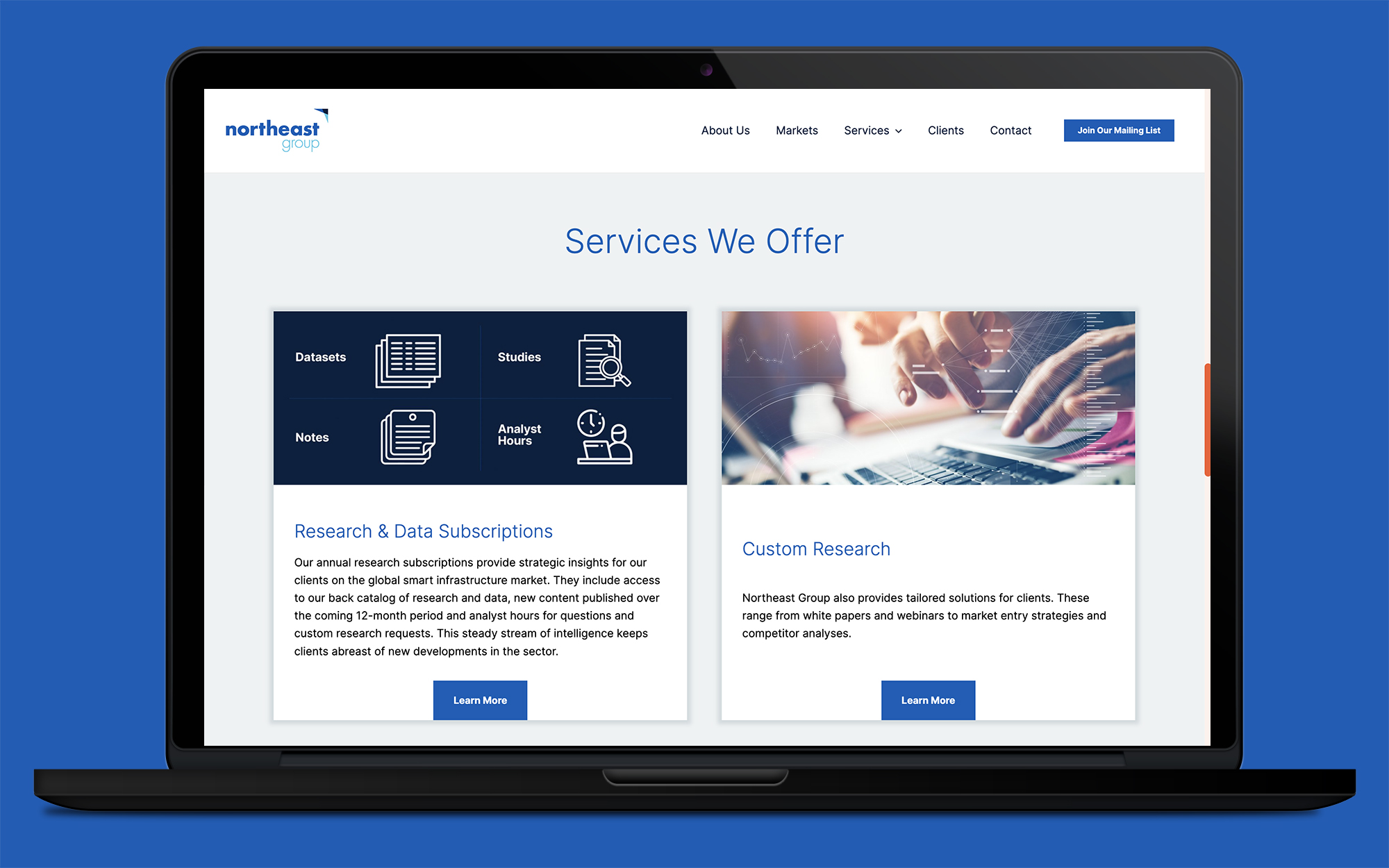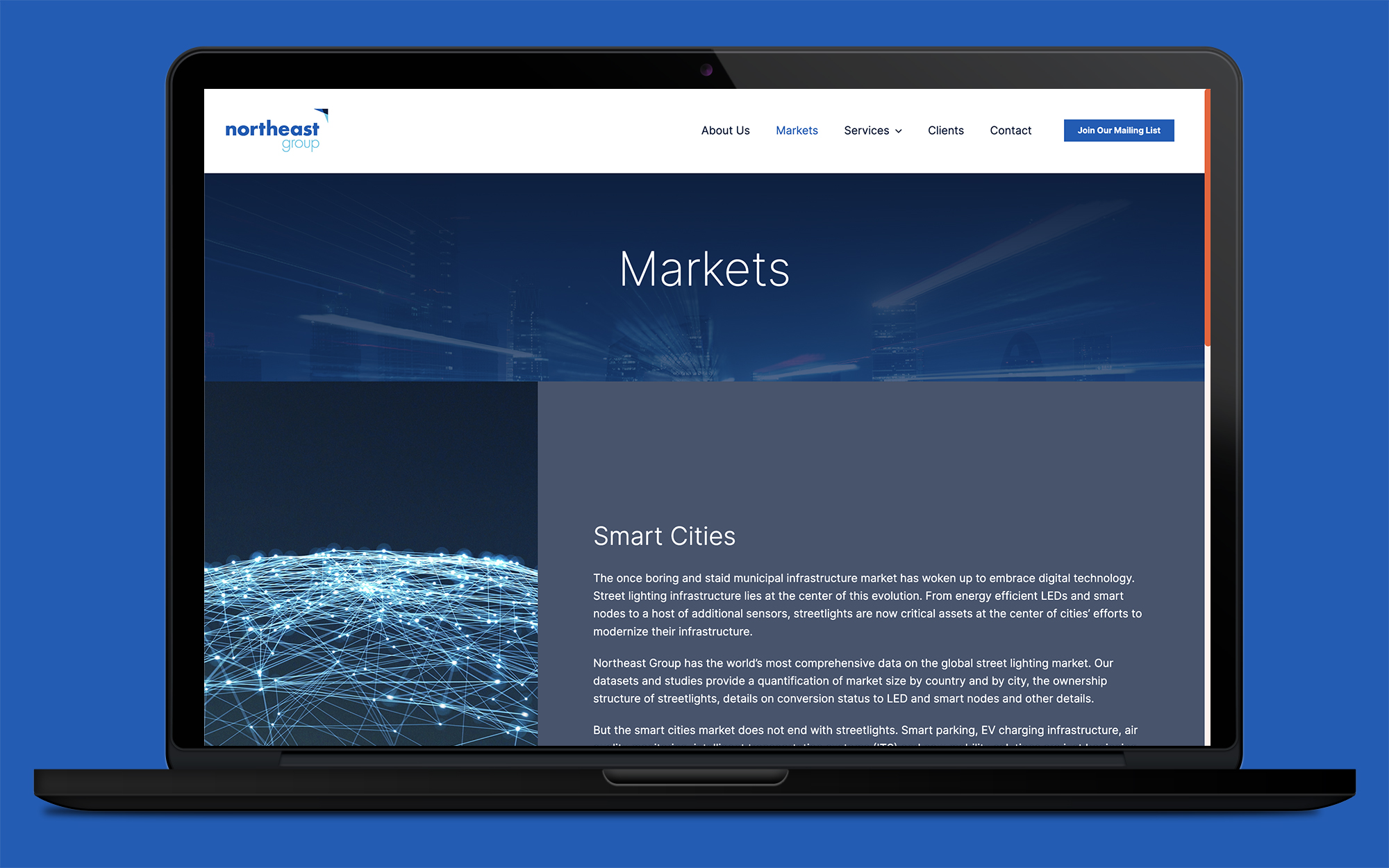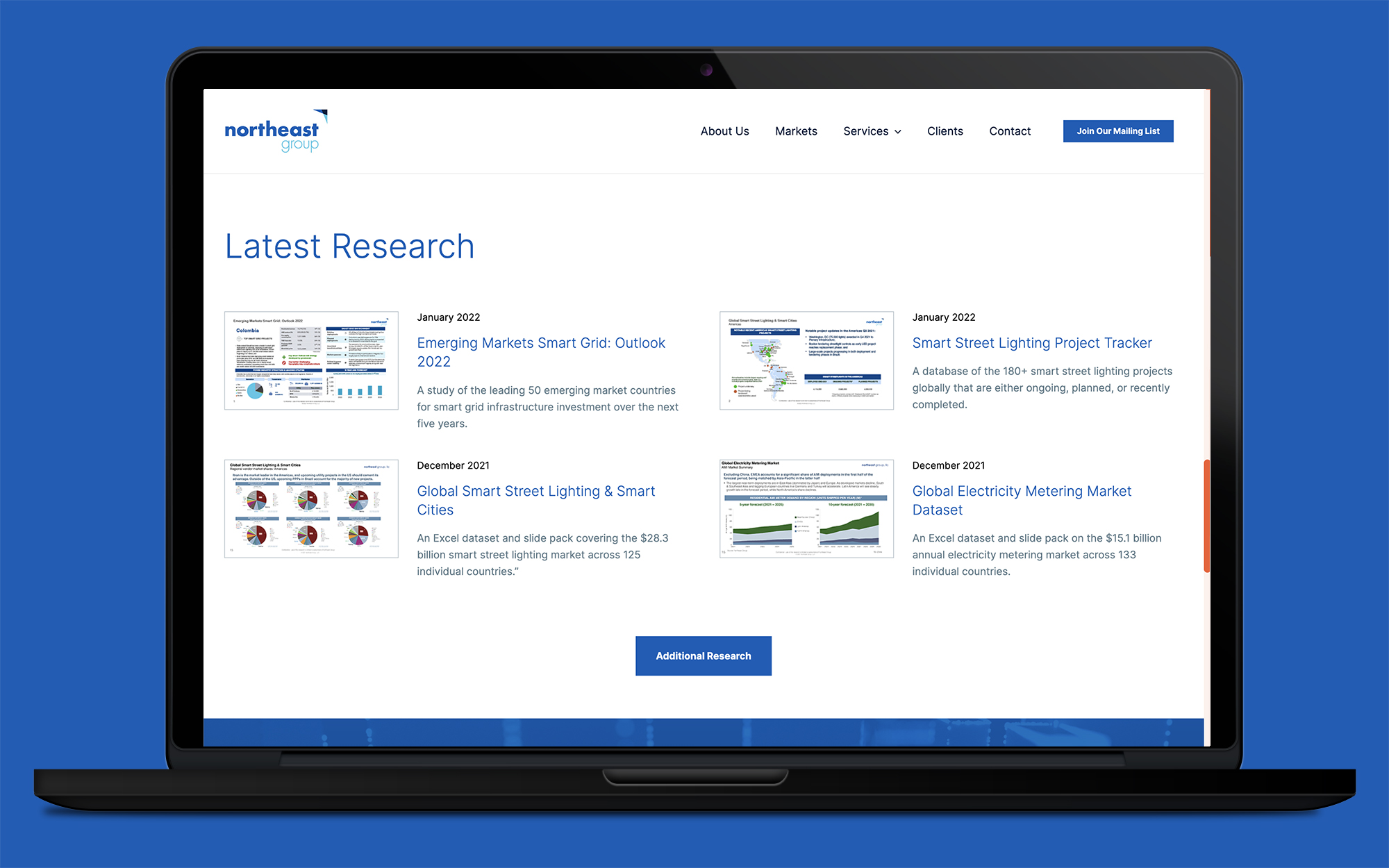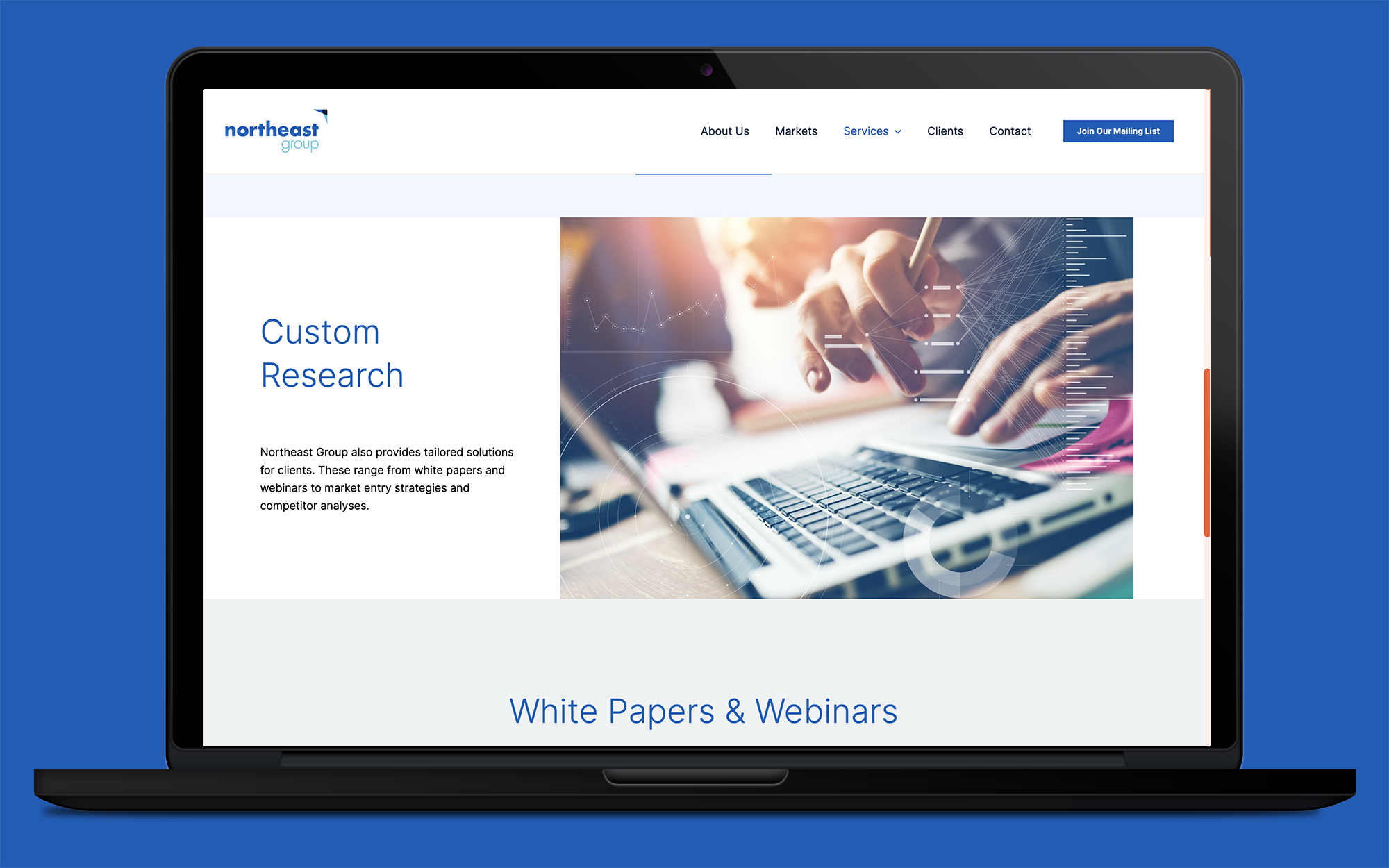 Let's Discuss Your Project.
Based in New Jersey, our boutique digital agency keeps our core team small and our network of handpicked specialists close to give you a more agile and responsive experience. We can't wait to show you.